Adesua Etomi Bags Doctorate Degree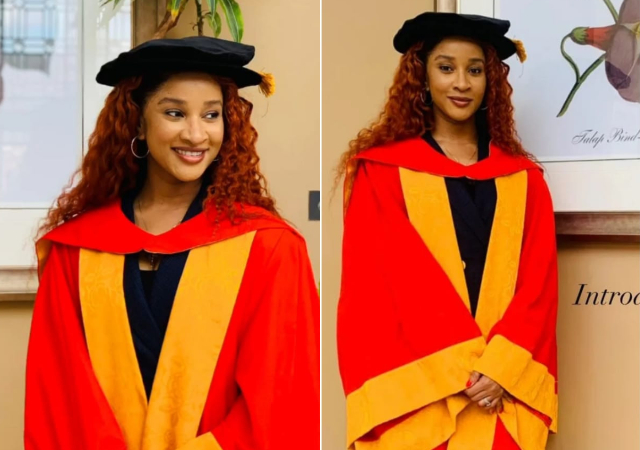 Nollywood actress Adesua Etomi has bagged a doctorate degree from the University of Wolverhampton.
The movie star was awarded the honourary degree by the university for her laudable achievements in arts and culture.
Adesua who graduated with a degree in Drama & Performance in 2009 from the University, was awarded a Doctor of Arts in recognition of her phenomenal contribution to arts and culture.
Among those who attended the ceremony were her husband, Banky W and their son, Jemima Osunde and some family members.
The actress was a part of 9 individuals chosen from arts, diversity and business leaders in this year's Honorary Degree awards by the institution.
Considered one of the most in-demand, versatile and successful talents from the African continent, Adesua has won multiple awards including Best Actress in a Drama for the movie, Falling, in the 2016 Africa Magic Viewers' Choice Awards, graced the cover of Vogue magazine, starred in numerous groundbreaking theatre productions and recently released her first music single, with a highly anticipated EP on the way.
She is happily married to entertainer, entrepreneur and politician, Banky Wellington and the couple have one son.
Honorary awards are presented by the University of Wolverhampton to people who have made a significant contribution to their field of expertise.  
The University's graduation ceremony took place at the Grand Theatre, Wolverhampton.
Danny Lampo and Article Wan Set to Drop Explosive New Single 'Puutu' on Lampo's Birthday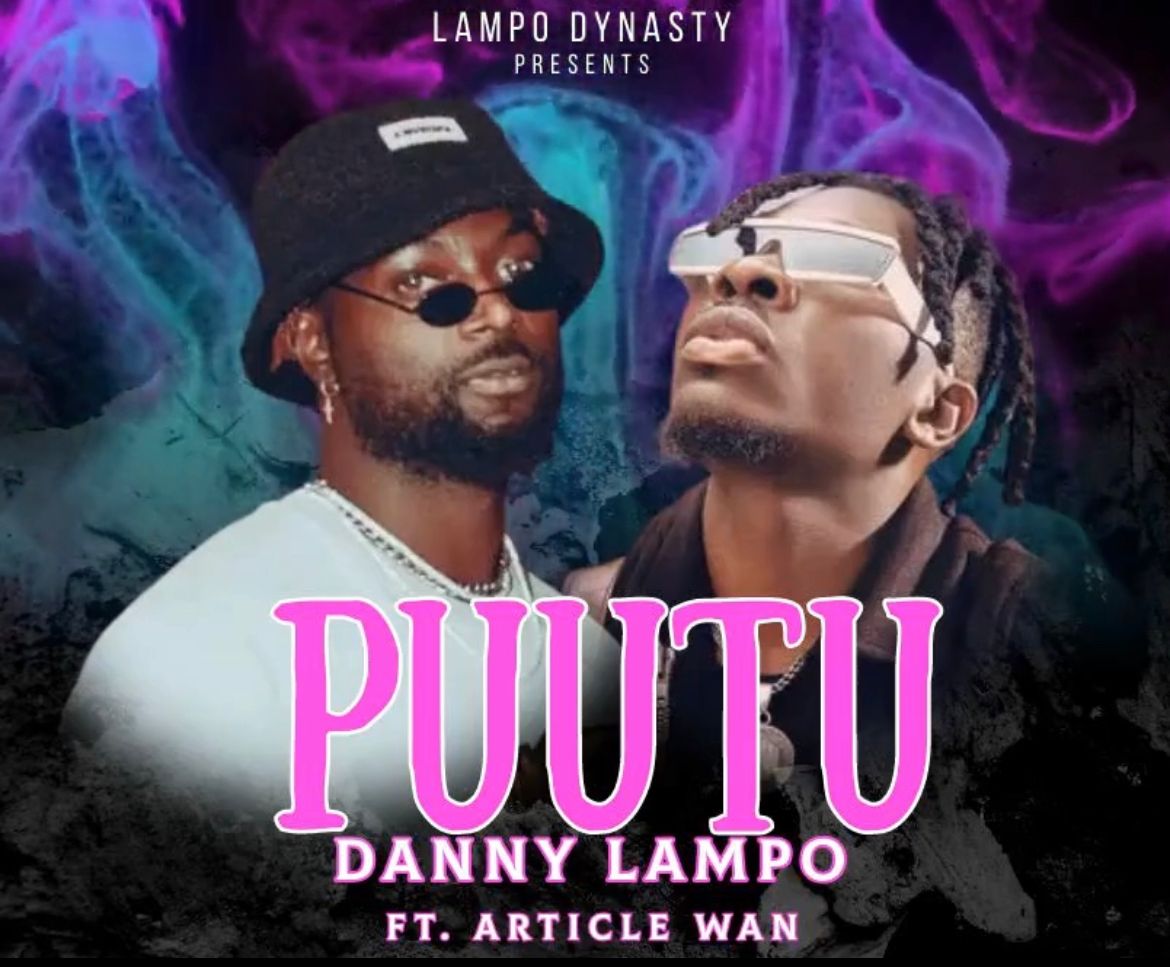 Danny Lampo
, the multi-award-winning UK-based Ghanaian artist, is gearing up to drop a hot new single on his birthday, which falls on the 3rd of September. This highly anticipated release features none other than the talented Article Wan, adding an extra layer of excitement to the project.
Known for his unique sound and captivating performances, Lampo has made a name for himself in the music industry. His music is a fusion of afrobeats, reggae, and dancehall, creating a vibrant and infectious sound that appeals to a wide audience. With his previous releases, Lampo has amassed a loyal fanbase not only in Ghana and the UK but also across the globe.
What sets Lampo apart is his ability to seamlessly blend different genres, creating a distinctive and refreshing musical style. His versatility as an artist shines through in his music, as he effortlessly transitions between afrobeats' infectious rhythms, reggae's laid-back vibes, and dancehall's energetic beats.
In addition to his musical endeavors, Lampo is also a talented footballer, showcasing his skills on the field as a member of the Reading Tigers in the East Berkshire League. This dual passion for music and sports adds an extra layer of depth to Lampo's artistic identity, making him a true force to be reckoned with.
Teaming up with Article Wan for this upcoming release is a match made in musical heaven. Article Wan is a renowned artist in his own right, known for his catchy hooks and infectious melodies. With both Lampo and Article Wan's talents combined, fans can expect nothing short of a musical masterpiece.
As the release date approaches, fans are eagerly anticipating the drop of "Puutu," the much-anticipated collaboration between Lampo and Article Wan. This track promises to be a certified banger, showcasing the artists' incredible chemistry and musical prowess.
With Lampo's birthday serving as the perfect occasion for this release, fans can celebrate alongside him as he continues to push boundaries and make his mark in the music industry. The anticipation is building, and it's safe to say that "Puutu" will be a hit that resonates with fans worldwide.
So mark your calendars for September 3rd and get ready to groove to the infectious beats of Danny Lampo and Article Wan. This collaboration is set to take the music scene by storm and solidify Lampo's position as one of the industry's rising stars.