Gabiro Mtu Necessary Makes Cut For 65th Grammy Awards Consideration List
The 65th Grammy Awards is set to unveil its nominations list this November and Kisumu-based musician, Gabiro Mtu Necessary is the first Kenyan musician to receive consideration for the same.
Gabiro's debut album; Saint John and another single dubbed Pok Alando have both been added to the voting list categories of Best Global Music Album and Best Global Music Performance respectively.
This comes days after he hit the 2 million streams mark with his album across all digital streaming platforms with Boomplay leading with the highest number of streams at 520,000 streams at the time.
Stream Album Here: https://www.boomplay.com/albums/45510120
Last year, Mtu Necessary had his 3 track EP, JENESIS recognized by the Recording Academy in the annual Behind the Records project and later got considered for a Grammy nomination as the Best Global Music album alongside two other Kenyan musicians; Octopizzo and Victoria Kimani.
He recently got admitted to the Recording Academy as a member with voting rights.
All these came up at a time when the self-proclaimed Kisumu President had given up on music and had gone ahead to open a barbershop and venture into poultry farming.
He is a clear indication that strength and growth come only through continuous effort and struggle and this is more evident with the fact that he is a native of Kisumu city where he dwells and creates his music with very little at his disposal.
In another post on his Facebook page, Gabiro wrote; "Is it not appropriate to now say I am the first rapper to take Luo rap to the Grammys? We are bringing this to Kisumu one day, it's close and I can feel it…"
With the Grammys being the world's most prestigious award, it is not an effortless feat to have a musician's work featured on their platform and for this, we give up to musicians like Gabiro who keep applying pressure to the necessary points.
Stream Gabiro's debut album below:
Sensational Singer DERi Drops 'Without A Map' EP Featuring Kelvyn Boy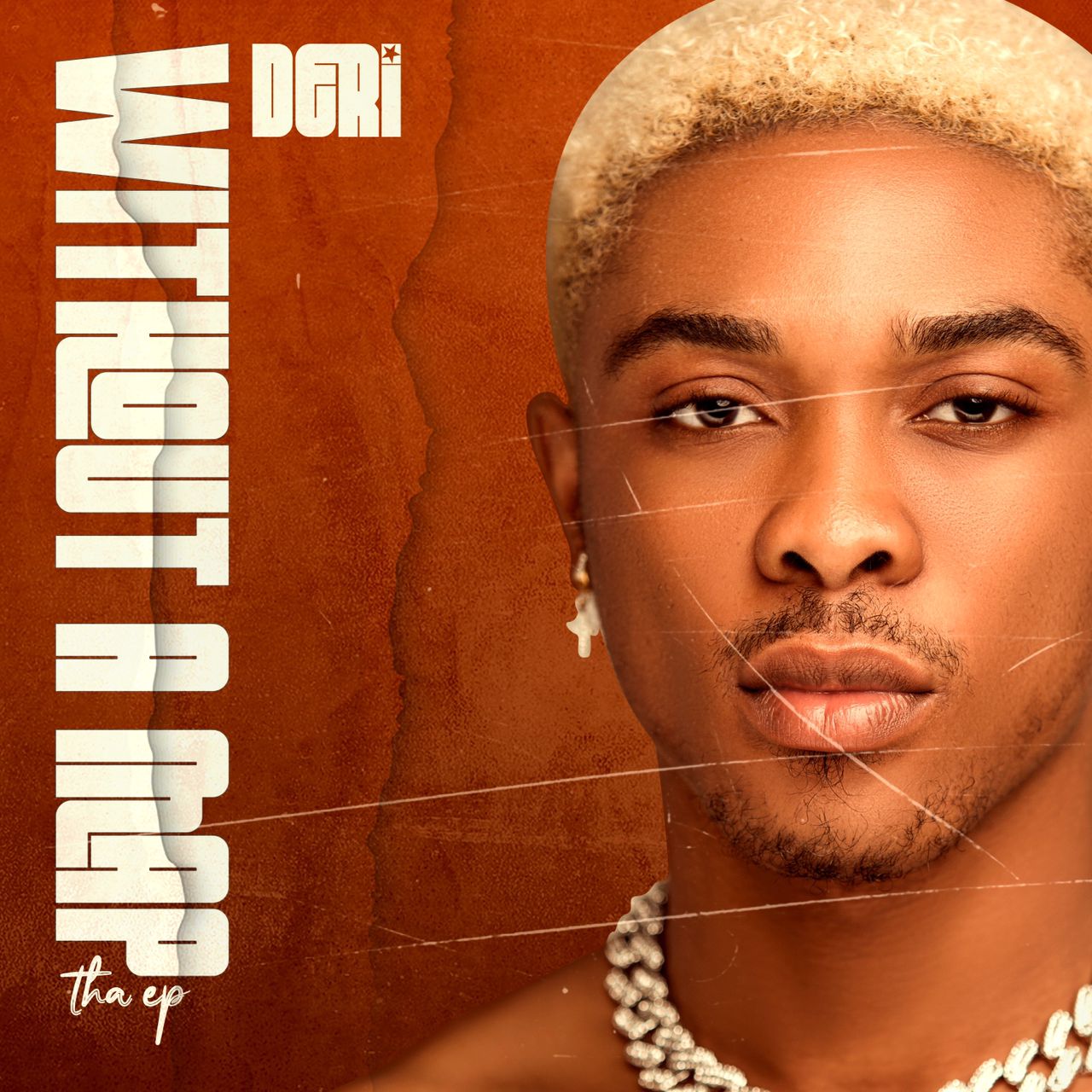 DERi, the gifted artist signed under Bryte City Entertainment, has set the Ghanaian music scene ablaze with the release of his much-anticipated EP, 'Without A Map.' Comprising five captivating tracks, this musical offering is a testament to DERi's prowess as an Afrobeat and highlife singer and songwriter.
Tracklist:
Play Boy
More
Fire
Wishlist
Nobody (featuring Kelvyn Boy)
Each track on 'Without A Map' takes listeners on a unique journey through the rich tapestry of African rhythms and melodies, masterfully crafted by the talented DERi. It's evident that Deri's musical journey is akin to a well-thought-out map, carefully charting his course in the industry.
Production credits for this EP read like a who's who of the Ghanaian music production scene, with Baddex, Gigz Beat, Steverawd, Xarmy Heart Sounds, Klasick Beat, and others contributing their expertise. The addition of vocals by Cliq Musiq adds yet another layer of depth to the EP's sonic landscape, creating a harmonious blend of soundscapes.
Standout Tracks:
1. Play Boy: With infectious beats and catchy lyrics, 'Play Boy' invites listeners to groove along and sets the tone for the EP.
2. More: 'More' showcases Deri's vocal range and lyrical prowess, leaving a lasting impression with its emotive delivery.
3. Fire: This track ignites the dancefloor with its pulsating rhythm, demonstrating DERi's ability to fuse traditional and contemporary sounds seamlessly.
4. Wishlist: 'Wishlist' is a lyrical gem, offering introspective moments and an exploration of desires set to an entrancing melody.
5. Nobody (featuring Kelvyn Boy): The collaboration with Kelvyn Boy on 'Nobody' is a testament to DERi's collaborative spirit. Their voices blend effortlessly, delivering a chart-topping hit.
As DERi's star continues to rise, Ghanaians are advised to keep a keen eye on this rising sensation. 'Without A Map' not only showcases his remarkable talent but also hints at the promising future of Afrobeat and highlife music in Ghana. DERi's ability to navigate the ever-evolving musical landscape is nothing short of remarkable, and he is poised to leave an indelible mark on the global music scene.
In 'Without A Map,' DERi has not only found his musical direction but has also set a course for excellence that will undoubtedly lead to more remarkable releases in the future. As his musical journey unfolds, DERi is proving himself to be an artist of substance and creativity, making him a true gem in Ghana's vibrant music industry.