'I Have Not Granted Any Agency The Right To Use My Work.' – Kirani Ayat Responds To GTA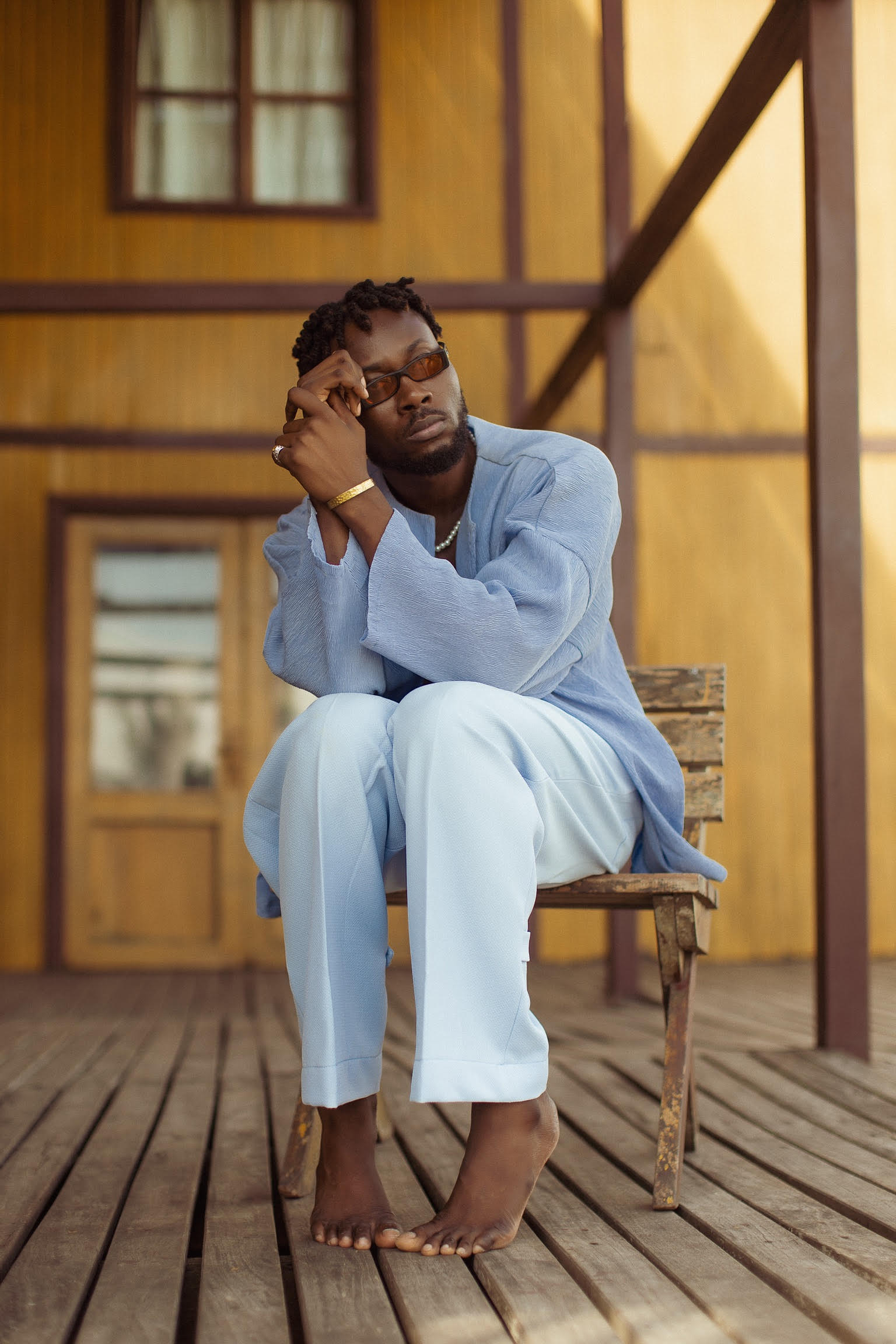 The dispute between Ghanaian musician Kirani Ayat and the Ghana Tourism Authority over copyright infringement does not appear to be going away anytime soon.
Yesterday, Kirani Ayat chastised the Presidency for using parts of his music video in an advertisement without his permission.
This came after Ghana's President, H.E. Nana Addo Danquah Akufo-Addo, shared a video promoting tourism in Ghana in honor of World
Tourism Day 2022.
According to Kirani Ayat, the President used a portion of his "Guda" video in the advertisement, despite the fact that he received
no response from the Ministry of Tourism after contacting them in the 2018/2019 fiscal year to request permission to use the video to
promote tourism in the north.
Some portions of Kirani Ayat's music video for his hit song "Guda" can be seen in the video, which captures beautiful scenes of the country with a VoiceOver by the President.
The Ghana Tourism Authority (GTA) responded today to the claims of copyright infringement made by Kirani Ayat.
According to a GTA statement, the footage was purchased from a creative agency three years ago and has been used for promotional purposes both locally and internationally.
The GTA, on the other hand, did not reveal the name of the agency that created the video, only stating that Kirani Ayat's concerns had been forwarded to them.
In a statement issued in response to the Ghana Tourism Authority's (GTA) statement, Kirani denied giving any agency rights to his intellectual property and threatened legal action against the authority.
See his statement below.
In response to the Ghana Tourism Authority statement.

I would like to state I and ONLY I (Kirani Ayat) owns the rights to the GUDA video. No agency has ANY rights or have been granted any rights to use my video for the visit Ghana Ad campaign. Thank you. pic.twitter.com/vswVjqTtHJ

— Kirani Ayat 🌍 (@KiraniAYAT) September 28, 2022
ExGlo Foundation Supports Livelihood Projects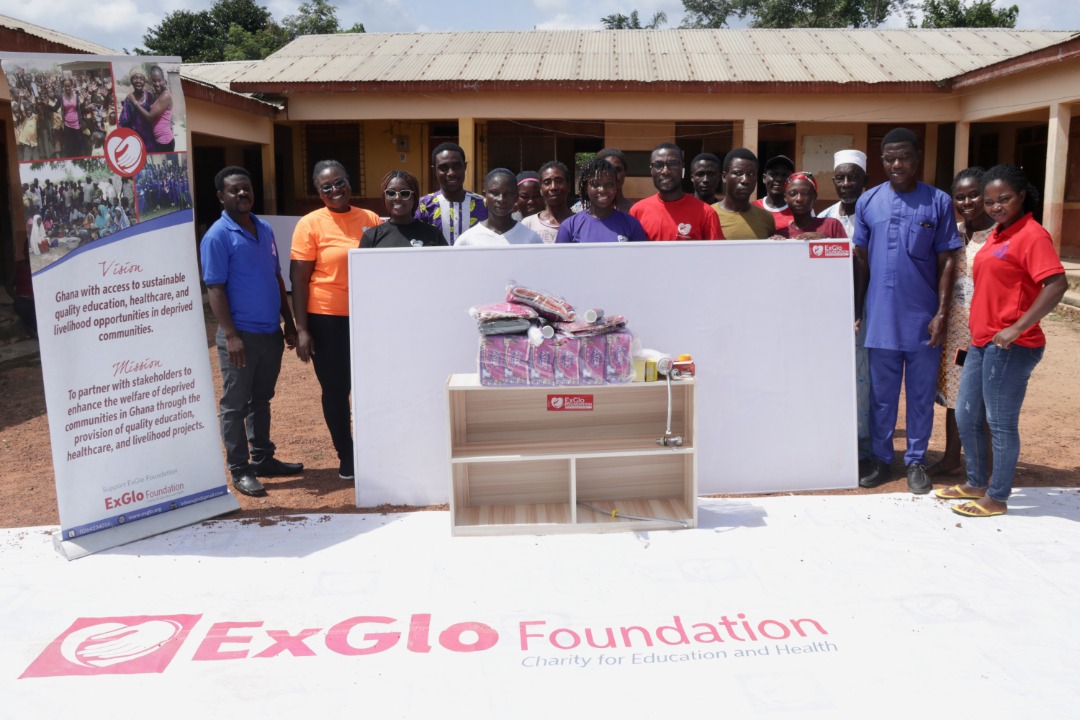 A nation who does not invest in their young ones isn't worth dying for they say; in lieu with this adage, ExGlo Foundation, a non-governmental organization in Ghana has been at the forefront of championing charity initiatives as well as educative and well-meaning programmes to help not only the young ones but people in need and support, across various spheres.
ExGlo Foundation recently undertook 2 initiatives worth highlighting. The first one done in Tamale, capital of the Northern Region of Ghana saw Senior High School Girls undergoing training that will be able to equip them for business start-ups after school.
This year, the foundation selected 2 regions and identified two beneficiaries for its activities. The Northern Region and the Central Region were selected with specific reference to the Tamale Girls Senior High School in the North and the Srafa community in the Central region. The objective of the foundation this year was to engage these beneficiaries in skill development training and also to offer educational assistance to the Srafa D/A Basic school.
The rationale behind the skill development training was based on the needs assessment carried out before the training. We discovered that, with regards to the Tamale Girls, most of the students were more likely to venture into entrepreneurship to make a living for themselves after school. But there are little to no skill acquisition avenues in the school and the few existing ones are expensive and thus unaffordable hence they are not able to pursue their entrepreneurial aspirations when they leave school. This is a major problem in our target regions and most of the students involved in this end up becoming delinquent and living reckless lives. Most of the girls become pregnant after a few months of coming out of school with little or no financial support for themselves and their kids.
For the Srafa Community, they discovered that the women in the community are mostly engaged in farming which serves as their only source of income for themselves and their families. Since farming is a seasonal occupation, these women become financially handicapped when it is not yet the farming season. Most of the women in this community are also housewives who have no particular skill to support their families financially aside farming.
As part of their mission as a Foundation, they decided to equip these girls and women with various skills that can help them attain some level of financial freedom.
Skill Development TrainingaAt Tamale Girls Senior High School:
On the 12th of November, 2022 the ExGlo foundation visited the Tamale Girls Senior High School to train them in liquid soap and bead making. As stated early on, the aim was to equip them with these skills to prevent them from being idle and delinquent after school and also acquire entrepreneurial skills to help them in the future.
Skill Development Training at Srafa Community and Donation Of Essential Items to Srafa D/A Basic School
On the 18th of November, 2022 the ExGlo foundation visited the people of Srafa in the Central region. The visitation was in 2 folds. The first half of the program was to donate some essential items the school needs to facilitate learning and some menstrual hygiene items the female students requested for during the needs assessment conducted. Items donated to the school included marker-boards, sanitary pads, towels, soaps, African print cloths (to cover themselves with it in the washroom when changing), dozens of panties and a cupboard where all these menstrual hygiene items can be kept. ExGlo foundation also repaired the spoilt hand wash basin in the washrooms for them and fixed the marker-boards as well.
The second phase involved the entire community, but mostly the women. The aim was to engage them in making shampoo, liquid soap and pastries, which was very successful. The women were equipped with these skills to help them generate extra income to support themselves and their families.
Source of Funding for This Year's Projects:
The key sponsors and collaborators for this year's activities are the management of St John's Hospital and Fertility Centre, Tantra Hill Roundabout, Accra as part of their Corporate Social Responsibility and Best Western Premier, Accra Airport Hotel. Other contributors included Mr Michael Sandow Ali (the chairman of the board), Abeiku Aggrey Santana, Prof. Joshua Y. Abor, Prof. Mrs. Vera Fiador and other family and friends. We are grateful to all our patrons, sponsors and contributors for helping us teach these disadvantaged community members how to fish instead of giving them only fish. God continue to bless their kind hearts.
Special Appreciation:
The foundation would like to thank our hardworking volunteers who helped to make these projects successful. The team was led by Ms Nancy Abena Manko, the Project Manager for the Foundation with oversight provided by the Executive Director, Dr. Patience Aseweh Abor.
Our volunteers for this year's projects were;
Ms. Priscilla Wiah
Ms. Hannah Ampomah
Ms. Winifred Bakari Soale
Ms. Rahama Issahaku
Ms. Jennifer Yaa Andorful Wilson
Nana Tawiah Gaisie
Mr. Kwesi Ohene-Djan
Mr. Samuel Quansah
Mr. Moses Quarshie
Ms. Alberta Koffuah
The ExGlo foundation initially targeted the Central, North, Upper East and The Upper West Regions for skill development training but due to financial constraints, we were able to focus on just 2 Regions. They are appealing to the general public, other NGOs, organizational bodies et al to help our cause so we can reach out to more beneficiaries. Thank you.
For donations and further information, please contact them via email: infoexglo@gmail.com or on phone via 0264234016 or 0245581612 or via their website www.exglo.org
About ExGlo Foundation
As part of our Vision statement, ExGlo Foundation is dedicated to partnering and working closely with various stakeholders to ensure that the people of the rural areas of the Central, Upper East, Upper West and Northern Regions enjoy access to a decent education, healthcare, and sustainable livelihood projects to improve their lives. we have been dedicated to this goal since 2012. In the past 8 years, we have engaged in various activities which include but are not limited to helping some brilliant but deprived students to complete school through the payment of their fees, donation of stationeries, student and staff tables and chairs, clothing and other essential items. The foundation also organized health talks and screening, offered career guidance to its beneficiaries, and as well as skill development training.
Membership of ExGlO is open to professionals, graduates, graduate students, foundations, corporate bodies, or anyone interested in helping the organization to achieve its aims and willing to abide by the rules and regulations.
See Pictures Below: