Stonebwoy Officially Signs To Def Jam Recordings Africa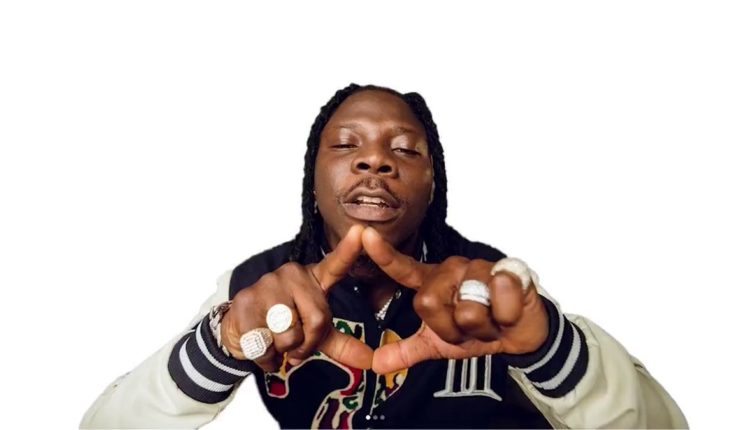 Stonebwoy has signed to Def Jam Recordings Africa! The news of the confirmation comes days after the label teased fans with a post on social media. The record label wrote;Confirming the news via Facebook that the Ghanaian artist had signed to their record label.
Stonebwoy's record label Def Jam Recordings and Burniton Music Group have signed a global partnership with Universal Music Group (UMG) Def Jam Africa will represent his music across Africa, whilst 0207 Def Jam will support the record in the U.S.
Stonebwoy was named the Best International Act for Africa at the 2015 BET Awards. He will release his new single Therapy on May 3 via Def Jam Recordings, 0207 Def Jam and Def Jam Africa. The single is the first release for his newly signed record deal with Def Jam.
Universal Music CEO Sipho Dlamini calls him a true African talent who lifts the heart and spirit of those around him. 0207 co-presidents
Alec & Alex Boateng call him one of the great Ghanaian based modern music artists and ambassadors.
Westline Entertainment Opens Nominations For 2023 Western Music Awards
Westline Entertainment, organizers of the prestigious Western Music Awards have opened nominations for the 7th edition.
The awards schemes has 29 categories in this year's edition, taking out one category from last year. "The 'Most streamed Artiste of the year' became a challenge last year as Artistes were submitting conflicting figures from different streaming platforms.
There is therefore the need for a clear definition with concentration on which of the streaming platforms we will concentrate on to determine the winner so for now it's out, pending the board's final decision" Nana Kwesi Coomson, head of Public Relations of Western Music Awards noted.
Works of Artistes and other stakeholders from February 2022 to January 2023 are considered eligible for this year's Western Music Awards.
The deadline for nominations is April 30, 2023.
According to the Public Relations Department of the organizers, the theme for this year's Western Music Awards is 'This Is Music.'
All entries should be submitted via www.wmagh.com/submission by April 30, 2023.
The categories up for nomination include:
Afropop Song of the year
Album/EP of the year
Artiste of the Year
Best Blogger/ Promoter of the year
Brass Band of the year
Best Collaboration of the year
Entertainment Show of the year
Most Popular Ghanaian Song of the year
Gospel Artiste of the year
Gospel Song of the year
Group of the year
Highlife Artiste of the year
Highlife Song of the year
Hiplife Artiste of the year
Hiplife Song of the year
Hiphop Artiste of the year
Hiphop Song of the year
Music Video of the year
New Artiste of the year
Music Producer of the year
Radio DJ of the year
Rapper of the year
Reggae/Dancehall Artiste of the year
Reggae/Dancehall Song of the year
Most Popular Regional song of the year
Song Writer of the year
Urban Gospel Song of the year
Western Diaspora Artiste of the year
Best Instrumentalist of the year