T-Ben Miller, Hairlergbe And Mix Master Garzy Drop Big Banger "Mayana"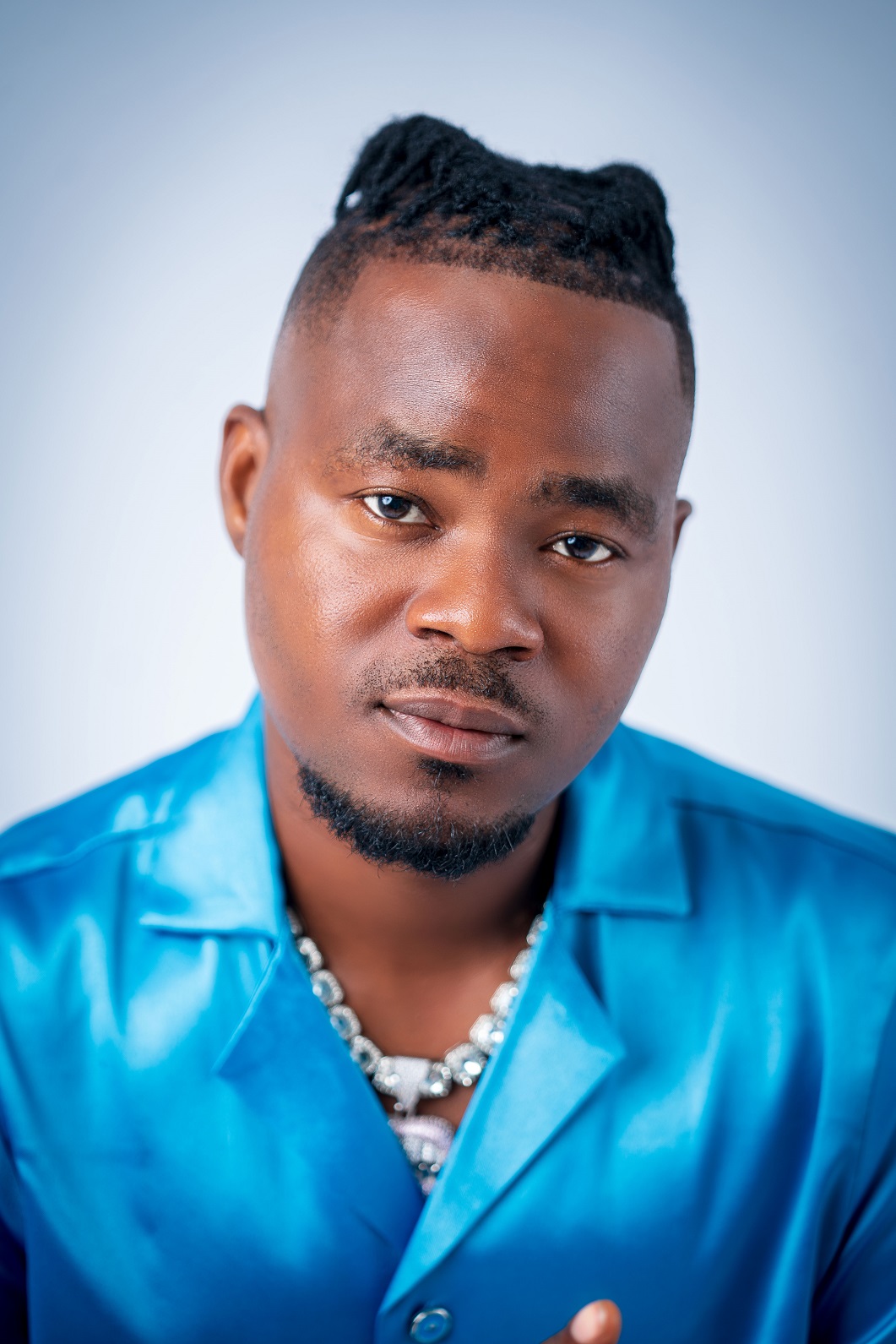 After scoring a major comeback with an earlier song "Baby", which saw him doing a first major media tour for a single, T-Ben Miller returns with a more energized self.
T-Ben Miller drops another single titled "Mayana", which he says is the second single off his upcoming EP he's named "No Bad Times".
"Mayana", a British native word which means "Comfort Me", was the soothing phrase T-Ben uses as the theme to thing song. The song was produced by Hairlergbe, mixed and mastered Mix Master Garzy. The song is an uptempo Afrobeats jam with an Amapiano touch that suits the current waves of hits; he intentionally employed this strategy to help him get into the list of charting songs already disturbing the playlists across the world.
T-Ben Miller Explains Concept Of The Song:
"Mayana" (Comfort Me) might be perceived by some people as just a love song or translated directly as a song whose content speak about a male figure trying to console a female in hard times but there is more to it.
"Mayana" lyrics, the first 3 lines that runs…
T-Ben Miller is prepping to serve his fans his debut EP titled "No Bad Times", a catalogue he says he will be releasing in singles before the full package drops later. He recently toured radio stations across Volta Region, his homeland, to familiarize and widen his turf while undergoing voice training sessions to hone his craft better.
Follow him on Instagram, Twitter & Facebook via the handle @iamtben
Stream Here: http://li.sten.to/tbenmillernobadtimesep
"Baby what's the matter
Tell me why you sober
I want to see you ginger"
…highlights the struggles of life. As individuals, especially in these times, we are faced with varied forms of depression without knowing the reason(s) to that feeling. These problems seem to have no end, the more we try to solve them, the more problems we create and the more problems we get. And everybody keeps struggling. The song is supposed to be a calming phrase to comfort those in distress because as long as we are alive and are humans, problems never end. Problem no dey finish.
"Mayana" is out with a pre-save link. Fans can cop it here (below): http://li.sten.to/tbenmillernobadtimesep
Ghanaian-Netherland Base H 4real Release New One Dubbed "Beautiful Girl"
Ghanaian, Netherland-based – Rising Afrobeat artist H. 4realhas release his upbeat new single "Beautiful Girl", in all digital stores worldwide, aiming to inspire an international dance challenge on TikTok and other social media platforms that celebrates women and cultural exchange.
"Beautiful Girl" takes its inspiration from the high-energy dance styles of Africa, with exclusive lyrics celebrating beauty in all its forms. H. 4real hopes the song's feel-good rhythms will motivate girls from different continents to create their own dance routines representing their home styles on popular social media platforms.
The proposed "Beautiful Girl" dance challenge would see girls from Africa, America, and Europe initially competing with movements native to their regions, whether that's Afrobeat, dance, or any dance form. Girls from other parts of the world would then be encouraged to join in the dance challenge by choosing any of the lead dance styles that spark their interest.
Over time, H. 4real envisions one signature dance emerging as the most popular crossover style, representing the "winning" continent in a celebration of unity through dance. However, the ultimate goal is bringing girls and cultures together rather than dividing them competitively.
"With 'Beautiful Girl', I wanted to create a song that empowers women and inspires cultural exchange, especially among the youth," said H. 4real. "Through dance, we can learn about and appreciate differences while also finding our common ground. I hope the challenge brings joy and new friends to participants worldwide."
The single has been released on 24-11-2023 across major streaming platforms. Add "Beautiful Girl" to your playlists now to help catalyze this meaningful phenomenon and spread optimism globally. H. 4real believes music has the power to empower self-expression for all.
For more information on H. 4real and "Beautiful Girl", visit the links below.
https://h4real.hearnow.com/beautiful-girl
BIOGRAPHY OF H. 4REAL
H. 4Real  is a Ghanaian-Netherland-based artist known for his socially conscious music and party songs. He was born in Ghana and currently lives in Amsterdam, Netherlands.
H. 4Real began his music career in senior high school while working in his brother's barber shop during holidays. It was there that he was inspired to start performing after seeing a photo calendar of celebrities, including American R&B singer SISQO. Back in his hometown of Langbinsi, H. 4Real began gaining recognition for his performance skills.
In his third year of high school at Nalerigu Senior High, H. 4Real's talents were recognized when he was voted entertainment prefect. It was during this time that he also started writing his own songs.
After graduating high school, H. 4Real focused fully on his music career. He began recording his own songs in amateur studios. Unlike much of the popular music at the time which centered around dancing and partying, H. 4Real's lyrics tackle social issues while still maintaining an upbeat danceable sound.
H. 4Real is passionate about using his platform to get important messages across to his listeners around the world. He is not afraid to speak his mind through his music and addresses issues in a straightforward, "keep it real" manner. It is important to mention after senior high H. 4real holds several degrees from different universities in Ghana and in the Netherlands.
Since those early beginnings in Ghana, H. 4Real has now based himself in Amsterdam, Netherlands where he continues to record and perform his conscious rap music. He views each new song and performance as an opportunity to keep moving his career and message forward.
Stream Here: https://h4real.hearnow.com/beautiful-girl/