American Rapper NBA Youngboy Is Expecting His 10th Child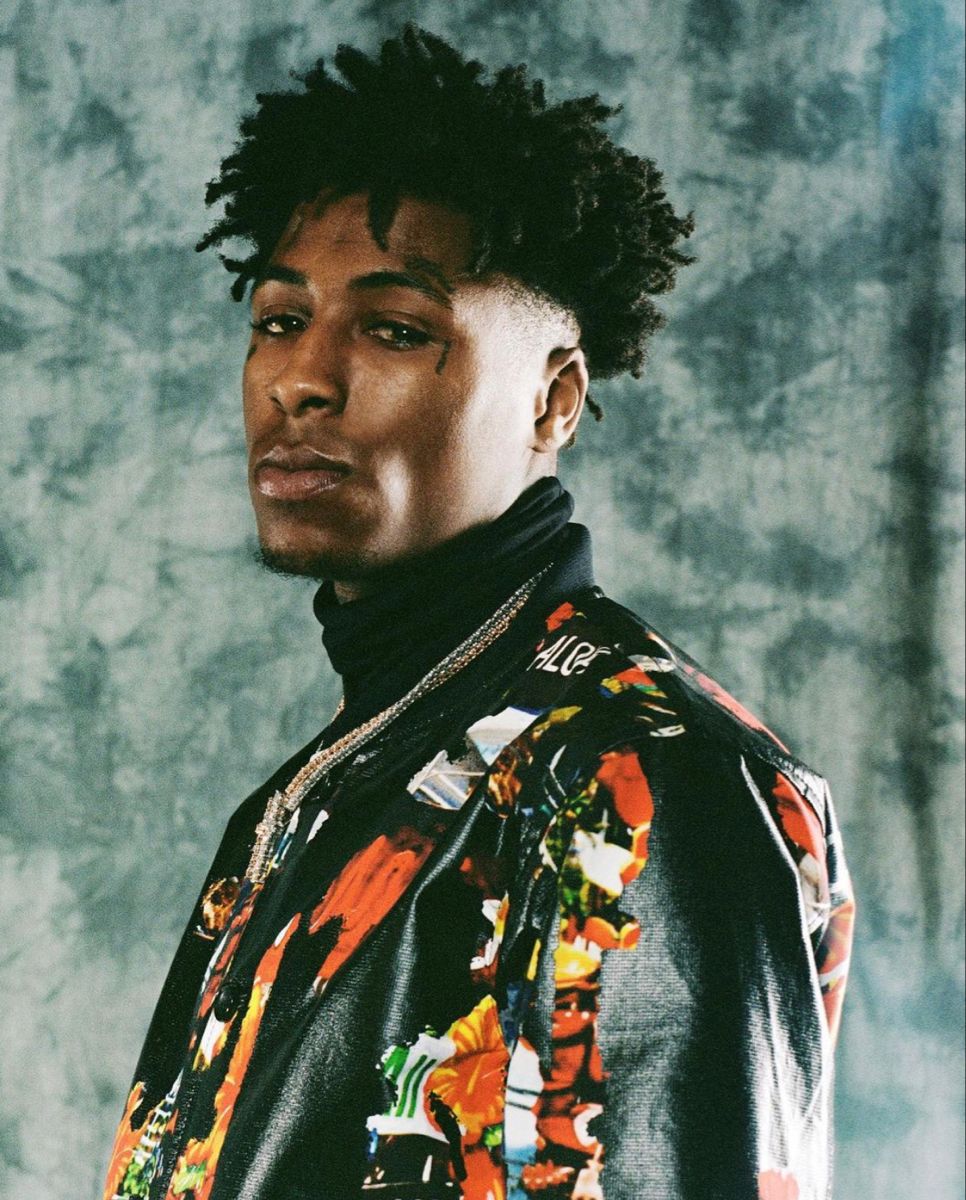 American rapper, NBA Youngboy and Jazlyn Mychelle are expecting their second child and his 10th child.
On Sunday night, news surfaced that NBA Youngboy is expecting his 10th child. This was due to him posting an Instagram dump full of photos, which included a woman showing off a baby bump. Many wondered if this was Youngboy's girlfriend Jazlyn Mychelle, or another woman.
Also, fans noticed what seems like an engagement ring on Jazlyn Mychelle's finger in the pic which has since got fans wondering if the rapper has already popped the question.
In late 2021, Mychelle also gave birth to a child with Youngboy. That came months after Youngboy had a child with Yaya Mayweather, at the start of the year. At this point, the Baton Rouge rapper is shockingly at child number 10, at the very young age of 22.
Apparently, Kentrell is ready to settle down with Jazlyn. "Dangerous Love," NBA YoungBoy wrote in the caption.
The post has since gone viral, garnering over a million likes with mixed reactions from fans.
"Lord this nigga can't pull out for shit," a fan commented. "Jazlyn pregnant again omg," another user wrote.
Jazlyn Mychelle welcomed her first child with NBA YoungBoy was born not long after Yaya Mayweather welcomed Kentrell Gaulden Jr.
Westline Entertainment Opens Nominations For 2023 Western Music Awards
Westline Entertainment, organizers of the prestigious Western Music Awards have opened nominations for the 7th edition.
The awards schemes has 29 categories in this year's edition, taking out one category from last year. "The 'Most streamed Artiste of the year' became a challenge last year as Artistes were submitting conflicting figures from different streaming platforms.
There is therefore the need for a clear definition with concentration on which of the streaming platforms we will concentrate on to determine the winner so for now it's out, pending the board's final decision" Nana Kwesi Coomson, head of Public Relations of Western Music Awards noted.
Works of Artistes and other stakeholders from February 2022 to January 2023 are considered eligible for this year's Western Music Awards.
The deadline for nominations is April 30, 2023.
According to the Public Relations Department of the organizers, the theme for this year's Western Music Awards is 'This Is Music.'
All entries should be submitted via www.wmagh.com/submission by April 30, 2023.
The categories up for nomination include:
Afropop Song of the year
Album/EP of the year
Artiste of the Year
Best Blogger/ Promoter of the year
Brass Band of the year
Best Collaboration of the year
Entertainment Show of the year
Most Popular Ghanaian Song of the year
Gospel Artiste of the year
Gospel Song of the year
Group of the year
Highlife Artiste of the year
Highlife Song of the year
Hiplife Artiste of the year
Hiplife Song of the year
Hiphop Artiste of the year
Hiphop Song of the year
Music Video of the year
New Artiste of the year
Music Producer of the year
Radio DJ of the year
Rapper of the year
Reggae/Dancehall Artiste of the year
Reggae/Dancehall Song of the year
Most Popular Regional song of the year
Song Writer of the year
Urban Gospel Song of the year
Western Diaspora Artiste of the year
Best Instrumentalist of the year