Brazzi Steps On The Scene With A Love Song "Obaa Hemaa"
It's Africa's time now on the global front, and every now and then, many fresh and stupendous talents get launched unto the scene. Brazzi is sure one of them but sorry, he sounds different from the many other ones you have already listened to.
Brazzi – the Ghanaian born Afrobeats Crooner officially announcing his presence with this new song titled "Obaa Hemaa" as his major release is about to take you on a roller coaster ride.
"Obaa Hemaa" he titles it is a song that does not only get you into urban sound from Africa but also effortlessly compels with his swooning voice.
So What's The Story Behind "Obaa Hemaa" You Need To Know?
The Afrobeats genre has constantly evolved during the past few years. This evolvement has occurred due to the endless development of African artiste around the world. "Obaa Hemaa" happens to fall into the Afrobeats spectrum, however, also present a western mood with an African touch to its roots.
Song employs both English and Twi in its lyrics. It presents listeners with a conversation between a man and a woman of his choice. He describes the traits of the woman that draws him closer to her. Alongside convincing her that he is the man for her and even though times get hard, and he can't regularly get in touch with her due to circumstances, he is still going to keep it a hundred and would try his best to give her the world that she deserves because he can't settle to give her less.
Stream Song Here: (when link is available): https://ditto.fm/obaa-hemaa-brazzi
Who is Brazzi?
Emmanuel Brazy Mensah (born on the 31st of August 31, 2000), popularly known as Brazzi, is a Ghanaian singer and songwriter. He is one of Ghana's novel rising Music Talents towing the path of Afrobeats.
Brazzi took time to build a strong passion for music, stemming from his childhood (early years growing up). He professionally started his music career in the year 2020 and released his first single "Somemu" in the same year, 2020. This single featured Gonzi, who is one of Ghana's upcoming Afrobeats talent. However, after Brazzi's first release, he went off the scene working tirelessly to develop his talent and engage his audience in a more effective way.
Throughout his journey of advancing his music talent, Brazzi has made it known to his audience that he has always been inspired by his older brother who unfortunately passed away in the year 2015. Isaac who was the brother of Brazzi, laid the foundation of music by introducing him to the acoustic guitar. Despite losing his brother who's his greatest motivation, Brazzi also looks up to musicians such as Show Dem Camp, Cavemen, Bob Marley, Lucky Dube and some other great Afrobeats Musicians creating influences across the world.
Kindly follow Brazzi on his Social Media Connects Below:
✓ Instagram – @Forever_Brazzi
✓ Twitter – @Forever_Brazzi
✓ TikTok – @Forever_Brazzi
✓ TikTok – @Forever_Brazzi
✓ Facebook – Brazzi Musiq
Sensational Singer DERi Drops 'Without A Map' EP Featuring Kelvyn Boy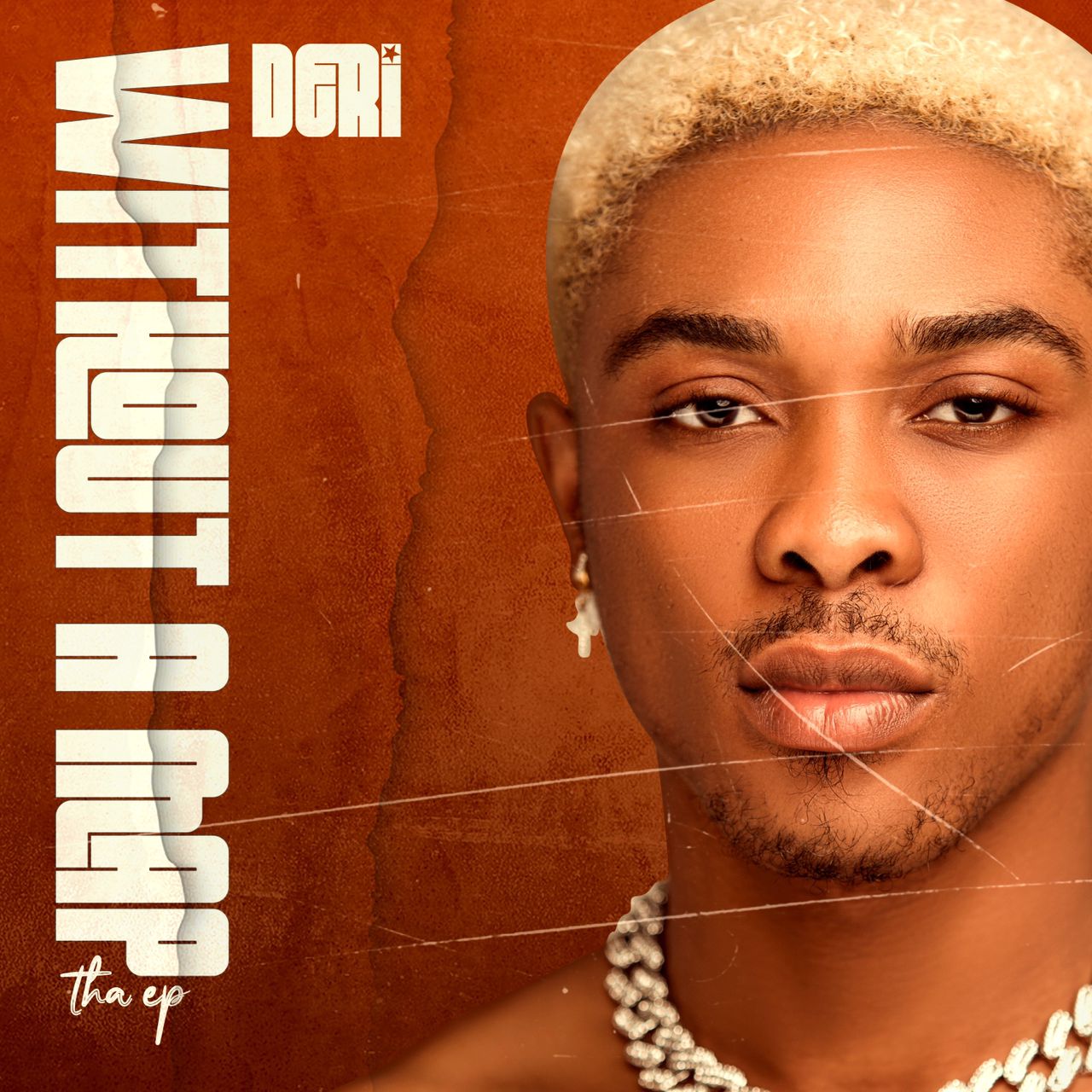 DERi, the gifted artist signed under Bryte City Entertainment, has set the Ghanaian music scene ablaze with the release of his much-anticipated EP, 'Without A Map.' Comprising five captivating tracks, this musical offering is a testament to DERi's prowess as an Afrobeat and highlife singer and songwriter.
Tracklist:
Play Boy
More
Fire
Wishlist
Nobody (featuring Kelvyn Boy)
Each track on 'Without A Map' takes listeners on a unique journey through the rich tapestry of African rhythms and melodies, masterfully crafted by the talented DERi. It's evident that Deri's musical journey is akin to a well-thought-out map, carefully charting his course in the industry.
Production credits for this EP read like a who's who of the Ghanaian music production scene, with Baddex, Gigz Beat, Steverawd, Xarmy Heart Sounds, Klasick Beat, and others contributing their expertise. The addition of vocals by Cliq Musiq adds yet another layer of depth to the EP's sonic landscape, creating a harmonious blend of soundscapes.
Standout Tracks:
1. Play Boy: With infectious beats and catchy lyrics, 'Play Boy' invites listeners to groove along and sets the tone for the EP.
2. More: 'More' showcases Deri's vocal range and lyrical prowess, leaving a lasting impression with its emotive delivery.
3. Fire: This track ignites the dancefloor with its pulsating rhythm, demonstrating DERi's ability to fuse traditional and contemporary sounds seamlessly.
4. Wishlist: 'Wishlist' is a lyrical gem, offering introspective moments and an exploration of desires set to an entrancing melody.
5. Nobody (featuring Kelvyn Boy): The collaboration with Kelvyn Boy on 'Nobody' is a testament to DERi's collaborative spirit. Their voices blend effortlessly, delivering a chart-topping hit.
As DERi's star continues to rise, Ghanaians are advised to keep a keen eye on this rising sensation. 'Without A Map' not only showcases his remarkable talent but also hints at the promising future of Afrobeat and highlife music in Ghana. DERi's ability to navigate the ever-evolving musical landscape is nothing short of remarkable, and he is poised to leave an indelible mark on the global music scene.
In 'Without A Map,' DERi has not only found his musical direction but has also set a course for excellence that will undoubtedly lead to more remarkable releases in the future. As his musical journey unfolds, DERi is proving himself to be an artist of substance and creativity, making him a true gem in Ghana's vibrant music industry.