Davido Set To Perform At World Cup Qatar Closing Ceremony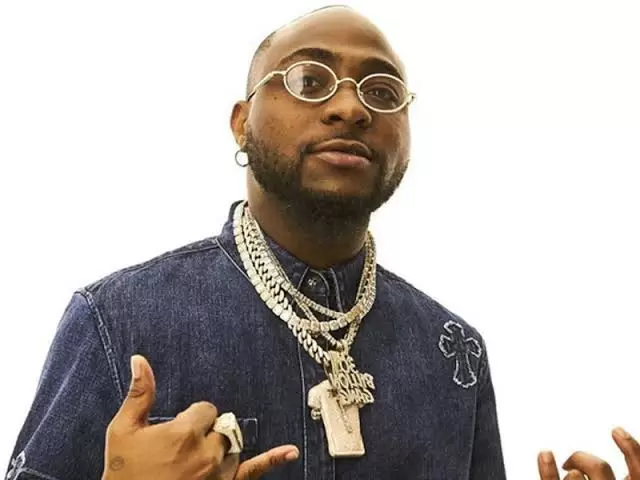 Nigerian music star Davido is reportedly readying to perform at the closing ceremony of the FIFA World Cup 2022™.
The singer who has been extremely silent since the sad passing of his son is set to return to what he does best; entertaining several thousands of people from all over the world at the closing ceremony of the FIFA World Cup 2022™.
Although Davido is yet to make any announcement, a Hong Kong businessman,  chairman of The Taipan Investment Group and vice-chairman of Rio Entertainment Group, Stephen Hung gave a hint via his story on Instagram.
In a post, he wrote;
"So happy my bro @davido confirmed he will perform at the World Cup Qatar closing ceremony. Can't wait to see him there"
Hayya Hayya (Better Together) was the first of a selection of singles released from the multi-song FIFA World Cup Qatar 2022™ Official Soundtrack.
From the Americas, Arizona-bred pop singer, Trinidad Cardona delivered his lyrical gut punches; Davido, Nigerian, on the other hand, being the first solo African artist to sell out a major concert venue in Europe blended the song with his traditional African elements mixed with his global mainstream rhythm, while Qatari based songwriter Aisha smoothened the song with her nice well-curved vocals.
Westline Entertainment Opens Nominations For 2023 Western Music Awards
Westline Entertainment, organizers of the prestigious Western Music Awards have opened nominations for the 7th edition.
The awards schemes has 29 categories in this year's edition, taking out one category from last year. "The 'Most streamed Artiste of the year' became a challenge last year as Artistes were submitting conflicting figures from different streaming platforms.
There is therefore the need for a clear definition with concentration on which of the streaming platforms we will concentrate on to determine the winner so for now it's out, pending the board's final decision" Nana Kwesi Coomson, head of Public Relations of Western Music Awards noted.
Works of Artistes and other stakeholders from February 2022 to January 2023 are considered eligible for this year's Western Music Awards.
The deadline for nominations is April 30, 2023.
According to the Public Relations Department of the organizers, the theme for this year's Western Music Awards is 'This Is Music.'
All entries should be submitted via www.wmagh.com/submission by April 30, 2023.
The categories up for nomination include:
Afropop Song of the year
Album/EP of the year
Artiste of the Year
Best Blogger/ Promoter of the year
Brass Band of the year
Best Collaboration of the year
Entertainment Show of the year
Most Popular Ghanaian Song of the year
Gospel Artiste of the year
Gospel Song of the year
Group of the year
Highlife Artiste of the year
Highlife Song of the year
Hiplife Artiste of the year
Hiplife Song of the year
Hiphop Artiste of the year
Hiphop Song of the year
Music Video of the year
New Artiste of the year
Music Producer of the year
Radio DJ of the year
Rapper of the year
Reggae/Dancehall Artiste of the year
Reggae/Dancehall Song of the year
Most Popular Regional song of the year
Song Writer of the year
Urban Gospel Song of the year
Western Diaspora Artiste of the year
Best Instrumentalist of the year