Earth, Wind And Fire Drummer Fred White Dead At 67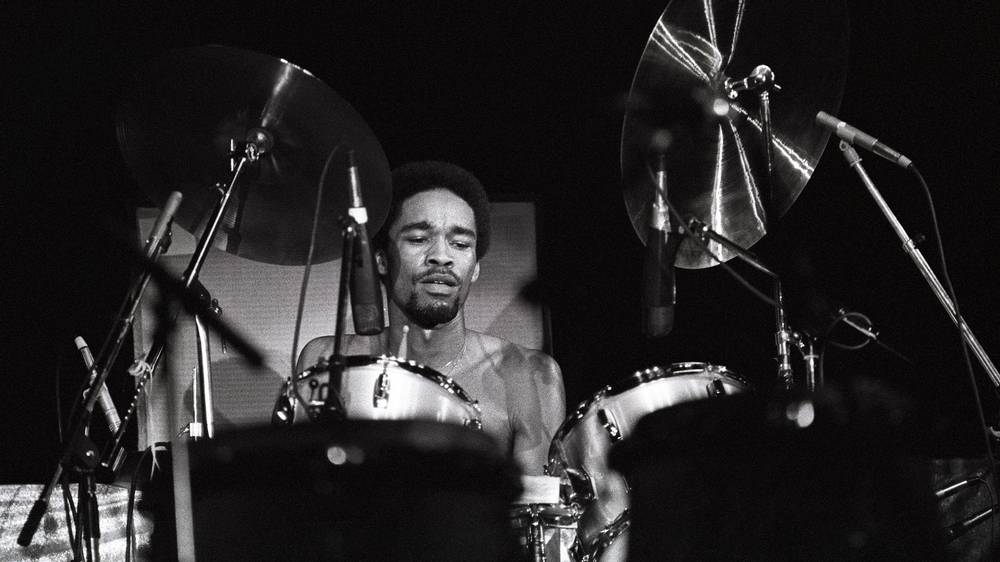 Fred White, a drummer for the legendary Earth, Wind & Fire, has reportedly passed away. He was 67.
Verdine White, the musician's older brother and former bandmate, posted on Instagram Sunday (January 1) about his sibling's death.
"Our family is saddened today with the loss of an amazing and talented family member, our beloved brother Frederick Eugene 'Freddie' White," Verdine captioned in the post, in-part. "He joins our brothers Maurice, Monte and Ronald in heaven and is now drumming with the angels!"
Verdine White went on to label Fred a "child protége" and described him as an "original" founding member of the band.
"But more than that," Verdine White continued, "at home and beyond he was the wonderful bro that was always entertaining and delightfully mischievous!"
View this post on Instagram
Specific details surrounding White's death were not made immediately clear. Earth, Wind & Fire's official Instagram account also shared a tribute to Fred White, sharing a clip of a drum solo during the group's Tour of the World in 1979.
View this post on Instagram
With Earth, Wind & Fire, after starting as a solo artist, Fred White won six Grammys and was nominated a total of 13 times. In 2000, Earth, Wind & Fire was inducted into the Rock & Roll Hall of Fame.
Most recently, White worked on Diana Ross' 2021 album Thank You.
Westline Entertainment Opens Nominations For 2023 Western Music Awards
Westline Entertainment, organizers of the prestigious Western Music Awards have opened nominations for the 7th edition.
The awards schemes has 29 categories in this year's edition, taking out one category from last year. "The 'Most streamed Artiste of the year' became a challenge last year as Artistes were submitting conflicting figures from different streaming platforms.
There is therefore the need for a clear definition with concentration on which of the streaming platforms we will concentrate on to determine the winner so for now it's out, pending the board's final decision" Nana Kwesi Coomson, head of Public Relations of Western Music Awards noted.
Works of Artistes and other stakeholders from February 2022 to January 2023 are considered eligible for this year's Western Music Awards.
The deadline for nominations is April 30, 2023.
According to the Public Relations Department of the organizers, the theme for this year's Western Music Awards is 'This Is Music.'
All entries should be submitted via www.wmagh.com/submission by April 30, 2023.
The categories up for nomination include:
Afropop Song of the year
Album/EP of the year
Artiste of the Year
Best Blogger/ Promoter of the year
Brass Band of the year
Best Collaboration of the year
Entertainment Show of the year
Most Popular Ghanaian Song of the year
Gospel Artiste of the year
Gospel Song of the year
Group of the year
Highlife Artiste of the year
Highlife Song of the year
Hiplife Artiste of the year
Hiplife Song of the year
Hiphop Artiste of the year
Hiphop Song of the year
Music Video of the year
New Artiste of the year
Music Producer of the year
Radio DJ of the year
Rapper of the year
Reggae/Dancehall Artiste of the year
Reggae/Dancehall Song of the year
Most Popular Regional song of the year
Song Writer of the year
Urban Gospel Song of the year
Western Diaspora Artiste of the year
Best Instrumentalist of the year