Elizabeth Amoaa Aka Speciallady Receives Honorary Doctoral Degree Of Letters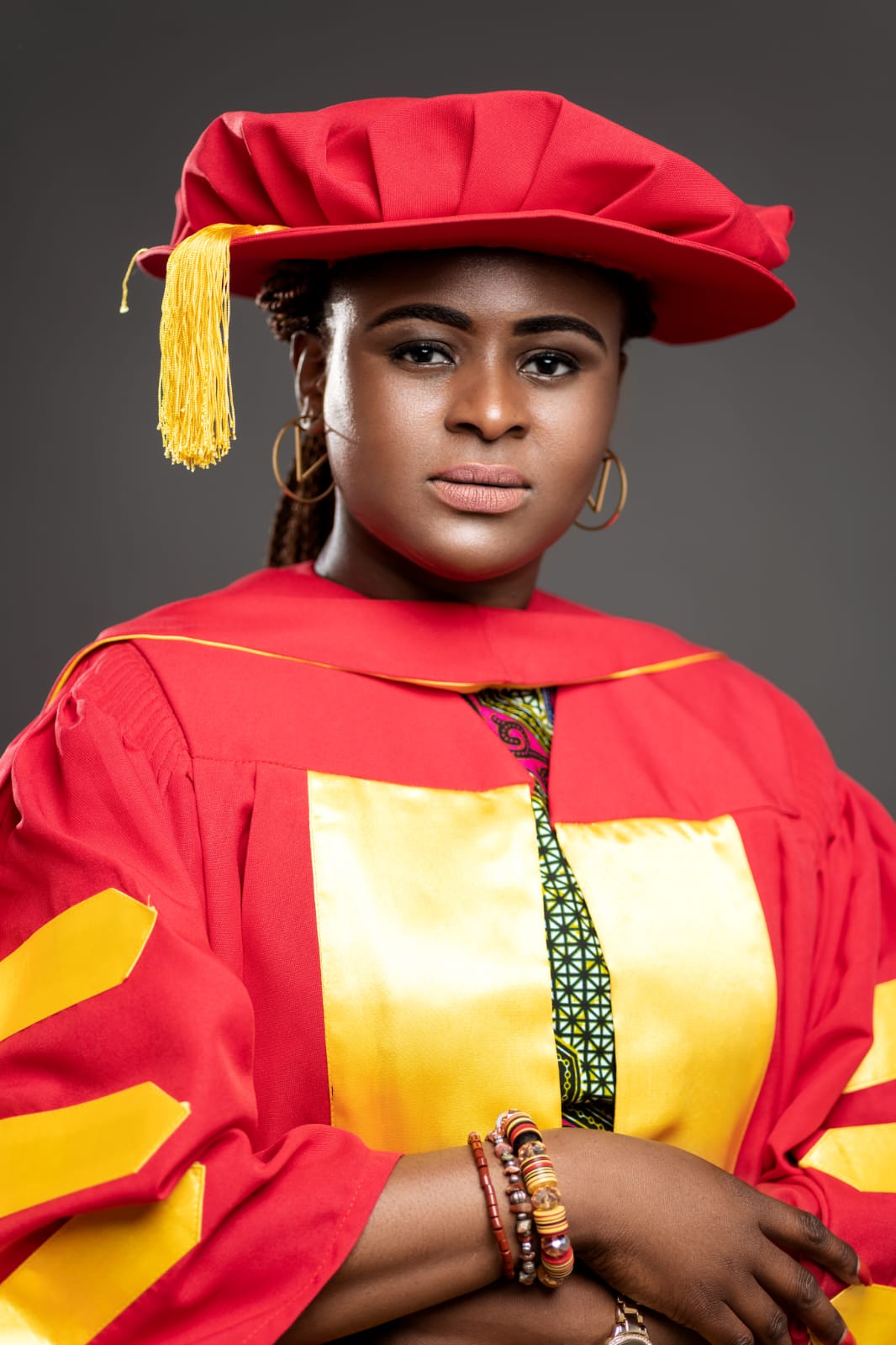 Elizabeth Amoaa, popularly known as the Ghanaian woman with two vaginas has received a honorary doctorate degree of letters from American Bible University.
Honorary doctorate degree of letters are awarded to individuals who have been identified as rare exemplars and have enriched the humanities in particular, or humanity at large.
Elizabeth has showed an outstanding achievement in her philanthropic and advocacy work over the years.
Since 2017, her NGO 'Speciallady Awareness' has consistently carried out outreach projects in educational establishments and communities in Ghana to raise awareness on reproductive health disorders and combat menstrual poverty.
She established Speciallady Awareness after experiencing a long health history of medical negligence and complications.
The NGO has successfully donated sanitary products and medical items worth thousands of pounds in Ghana.
Elizabeth has made international headlines in over 150 countries with her story being born with a rare congenital abnormality called uterus didelphys.
Uterus didelphys is a rare congenital condition where a female foetus is born with two uteruses, sometimes the baby has two cervixes and rarely two vaginas.
A uterus starts as two ducts. As an unborn baby (foetus) develops, these ducts join together to create the uterus. In Elizabeth's case the two ducts failed to join together.
She also suffers from severe endometriosis, uterine fibroids and other reproductive health issues.
Elizabeth took a stance and became a Woman Reproductive Health Advocate to encourage other women to seek early diagnosis and appropriate treatment to prevent future medical complications.
Elizabeth happens to be the first black woman in the world to share her story.
She continues to campaign for an early medical intervention for women and girls suffering from reproductive health disorders.
She is the author of the book 'The Unspoken Identity – The Woman with Two Vaginas.
The book narrates Elizabeth's journey in discovery of her rare congenital abnormality and other reproductive health issues.
Congratulations Dr Elizabeth Amoaa.
Danny Lampo and Article Wan Set to Drop Explosive New Single 'Puutu' on Lampo's Birthday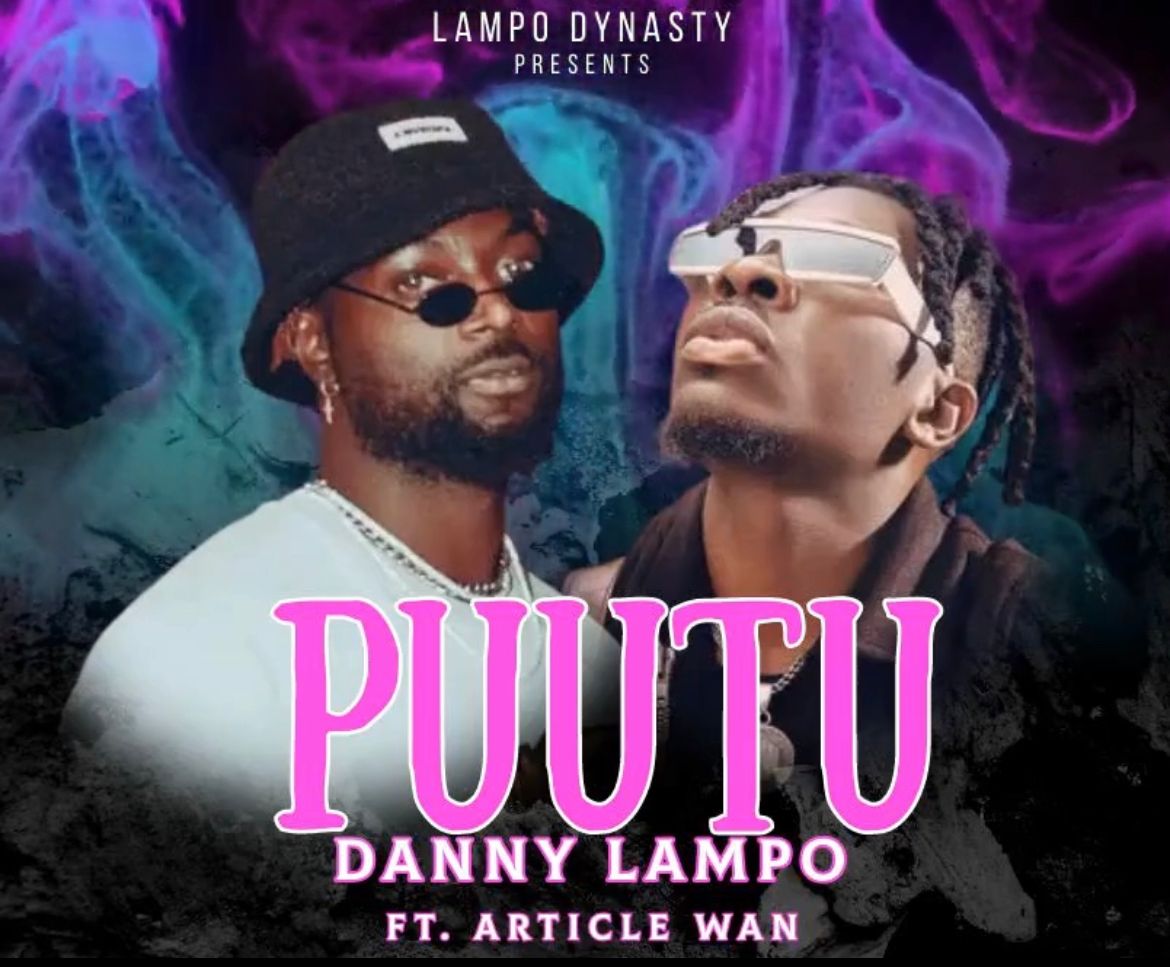 Danny Lampo
, the multi-award-winning UK-based Ghanaian artist, is gearing up to drop a hot new single on his birthday, which falls on the 3rd of September. This highly anticipated release features none other than the talented Article Wan, adding an extra layer of excitement to the project.
Known for his unique sound and captivating performances, Lampo has made a name for himself in the music industry. His music is a fusion of afrobeats, reggae, and dancehall, creating a vibrant and infectious sound that appeals to a wide audience. With his previous releases, Lampo has amassed a loyal fanbase not only in Ghana and the UK but also across the globe.
What sets Lampo apart is his ability to seamlessly blend different genres, creating a distinctive and refreshing musical style. His versatility as an artist shines through in his music, as he effortlessly transitions between afrobeats' infectious rhythms, reggae's laid-back vibes, and dancehall's energetic beats.
In addition to his musical endeavors, Lampo is also a talented footballer, showcasing his skills on the field as a member of the Reading Tigers in the East Berkshire League. This dual passion for music and sports adds an extra layer of depth to Lampo's artistic identity, making him a true force to be reckoned with.
Teaming up with Article Wan for this upcoming release is a match made in musical heaven. Article Wan is a renowned artist in his own right, known for his catchy hooks and infectious melodies. With both Lampo and Article Wan's talents combined, fans can expect nothing short of a musical masterpiece.
As the release date approaches, fans are eagerly anticipating the drop of "Puutu," the much-anticipated collaboration between Lampo and Article Wan. This track promises to be a certified banger, showcasing the artists' incredible chemistry and musical prowess.
With Lampo's birthday serving as the perfect occasion for this release, fans can celebrate alongside him as he continues to push boundaries and make his mark in the music industry. The anticipation is building, and it's safe to say that "Puutu" will be a hit that resonates with fans worldwide.
So mark your calendars for September 3rd and get ready to groove to the infectious beats of Danny Lampo and Article Wan. This collaboration is set to take the music scene by storm and solidify Lampo's position as one of the industry's rising stars.