Francopat Needs To Stop Harassing Labianca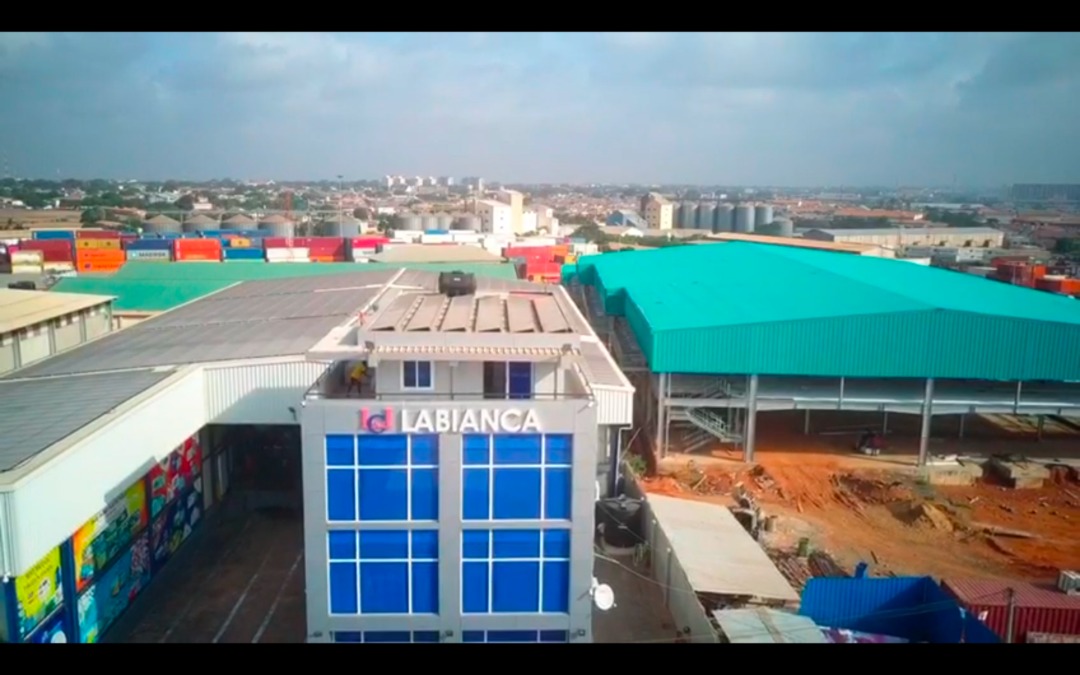 Francopat needs to stop harassing Labianca
For many industries, competition creates more value for customers. Competition creates an avenue for multiple investment streams, more jobs, and accelerated economic growth. At the very least, competition leads to innovation which helps improve people's lives.
However, for some players in the Imported frozen food Industry in Ghana, the essence of competition is a threat to their survival, hence the need to destroy the hard-earned reputation of others.
Their lack of growth does not encourage innovation for change; for some, the burning desire to destroy other businesses by foul means remains the only option to achieve relevance and growth.
This cowardice approach seems to be the path chosen by Francopat as the business continues to parade documents to destroy Labianca Company limited, the category leader in the frozen import business.
As confirmed by Hannah Bissiw, a former Deputy Minister of Agriculture under the previous John Mahama administration, the consistent negative attacks on Labianca have been orchestrated by Francopat.
According to insiders, Francopat has spent the past years parading documents of Labianca across offices, looking for individuals to help tarnish the company's hard-earned reputation.
So bizarre has been the approach that email accounts of Labianca's partners in Europe have been hacked and business communication between Labianca and its partners has been circulated with the hope of tarnishing the image of the company. Whilst these have failed to stick, the company continues to grasp at straws in the hope to do damage to LaBianca
According to a former Deputy Minister of Agric, some of the documents being paraded around by the owner of Francopat were part of some everyday phenomena in the frozen import industry. As the former minister disclosed on Neat FM, an Accra-based Radio station, Frank Owusu, popularly called FrancoPat, was behind the Special Prosecutor's focus on Labianca Company Limited and other recent purported investigations by some media houses.
Reports gathered by sources close to the major supplies of frozen foods to Ghana point to the fact that competitors have made similar attempts and overtures to get them to cancel contracts with Labianca with the hope that Francopat gets to expand its import value.
This selfish and disingenuous approach only seeks to play to the unfortunate desires of one company as against the investment, jobs created, and the contribution of Labianca to the economy.
As indicated by Hannah Bissiw and corroborated by other high-ranking political figures, global suppliers, and many other Ghanaian business entities who have been approached by Francopat and his cohorts, the desperation of the business to see Labianca shut down is too glaring. Especially when all companies within the frozen food space benefit from the same rules and reliefs
Mobile Web Ghana's Africa Digital Skills Conference 2023 Records Outstanding Participation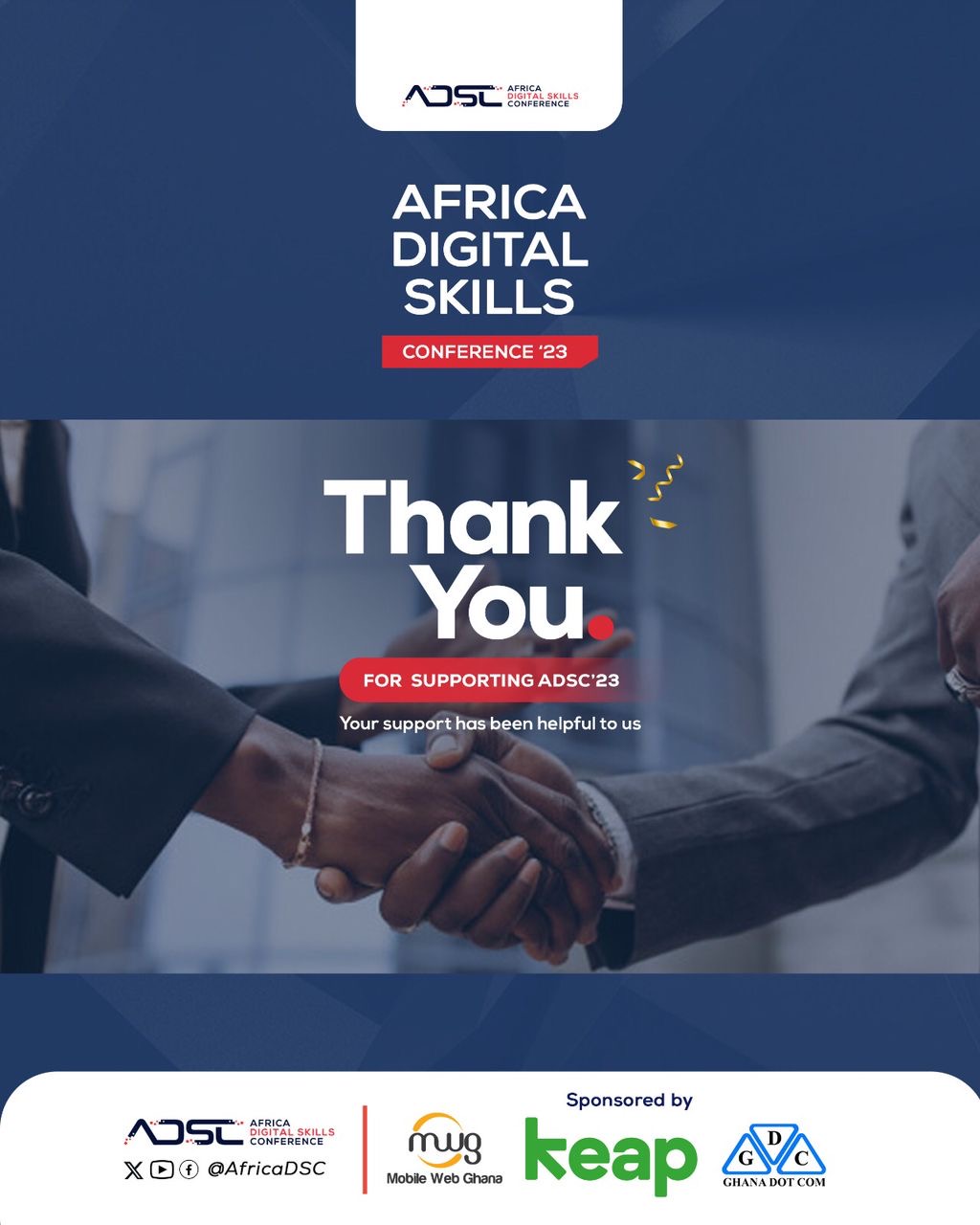 Mobile Web Ghana, in collaboration with Ghana Dot Com and Keap, is pleased to announce the successful conclusion of the fourth annual Africa Digital Skills Conference 2023, its most impactful to date. 
The event, which took place online from November 7th to November 9th, 2023, saw an unprecedented increase in active participation across the African continent.
This year's conference had a total of 7,162 session attendees, which is more than double the previous year's figure of 2,997.
Attendees at the sessions came from 53 different countries, demonstrating the continent's growing digital synergy and interest. The conference was led by 40 trainers, each of whom provided unique insights and knowledge in a variety of emerging and highly relevant digital fields.
Key digital skills such as data analysis, graphic design, digital marketing, social media marketing, programming, and product development were among the digital skills taught. 
These essential digital skills are the foundation of the modern digital economy, and this will enable the youth to positively contribute to the continent's growth story.
"We are thrilled by the high participation in this year's Africa Digital Skills Conference," said Florence Toffa, director of Mobile Web Ghana. This overwhelmingly positive response attests to changing digital needs and quantifies the value of this conference to Africa's expanding digital ecosystem."
The fourth annual conference's success demonstrates Mobile Web Ghana and its partners' unwavering commitment to promoting digital empowerment among African youths. 
It also highlights the potential for digital learning platforms to scale their impact and equip African youth with the skills they need to navigate and thrive in the digital economy.
The Africa Digital Skills Conference 2023 further confirms the advancement and potential of digital learning in Africa, and the organisers eagerly anticipate the fifth edition next year.
For more information about the next Africa Digital Skills Conference or to collaborate with us, please visit Africadigitalskillsconference.org or email info@mobilewebghana.org. 
About MobileWeb Ghana
Mobile Web Ghana is a non-profit organization dedicated to promoting digital literacy and entrepreneurship among Africa's youth. Their influential training, partnerships, and events help to shape Africa's expanding digital economy.
Contact :