Konkarah Jahvybz Shares 2 Hot New Singles With Videos, Features Renner, Daddy Bosco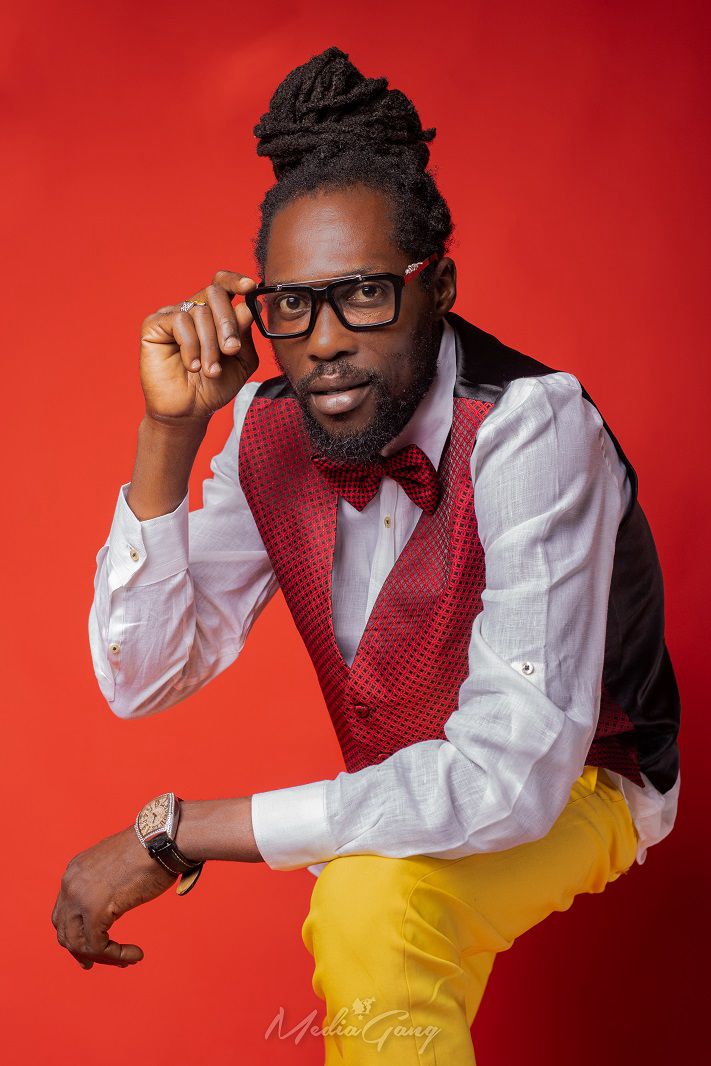 Ghanaian Reggae/Dancehall Crooner — Konkarah Jahvybz, will not keep mute on the recent socio-economic hardships facing his country Ghana. He shares his thought in an insightful song he titles "Hard Times". The song which features fast-rising Singjay, Renner, typically addresses the economic hardships faced by Ghanaians in recent times. For Konkarah, these happenings are things born out of bad leadership and corrupt institutions who fail to engage the needs of the citizenry. He puts all these in a song on which he features Daddy Bosco as a special cameo in the official video, directed by Slingshot (Unfamouzly Unknown).
Second release from Konkarah is a Reggae song he titles "Mama", a tribute he pays to his Mum who passed on to glory about 2 decades ago while he was still a young boy growing up. "Mama" is a very touching song that befits a eulogy, carefully crafted with sparsely deep lyrics on a groovy Reggae beat.
Listen to "Mama" here on Digital Stores:
https://ditto.fm/mama-konkarah-jahvybz
Watch "Mama" Official Video on YouTube:
"Mama" official video was directed by SOBA. It was filmed at different locations in Accra.
Konkarah got into main spotlight this year 2023 when he got his first ever nomination for Vodafone Ghana Music Awards (VGMA) with his song "A Go Dey" featuring Kelvyn Boy nominated as "Reggae/Dancehall Song of the Year".
About Konkarah Jahvybz:
Konkarah Jahvybz, whose real name is Theophilus Kofi Duho is a Ghanaian Reggae/Dancehall Singer who discovered his music talent during high school and began exploring his world professionally just after completion of High School.
To Konkarah, music comes to him naturally and he effortlessly spits lyrics on any beat effortlessly. With Reggae as his foundation form of influence in music, Konkarah picked inspiration from iconic names like Bob Marley, Peter Tosh, Culture, Sizzla, Capleton just to name a few. These names however shaped him into a Revolutionary Musician who has churned conscious lyrics throughout his career, void of slackness.
Konkarah Jahvybz through his music journey has previously featured Samini, Kelvyn Boy, Obibini, Ras Kuuku, Iwan, Osagyefo, just to name a few.
He has climbed many notable stages in Ghana among them was Busy Signal & Kiprich Live In Ghana Concert, Anthony B & Jah Mason Live In Ghana Concert, Saminifest, Eric Donaldson Live In Ghana Concert, Tribute To Joseph Hill, just to name a few.
Kindly follow Konkarah Jahvybz on social media connects below:
www.Facebook.com/KonkarahJahvybz
www.Instagram.com/KonkarahJahvybz
www.Twitter.com/KonkarahJahvybz
(Source: BeenieWords.com)
Ghanaian-Netherland Base H 4real Release New One Dubbed "Beautiful Girl"
Ghanaian, Netherland-based – Rising Afrobeat artist H. 4realhas release his upbeat new single "Beautiful Girl", in all digital stores worldwide, aiming to inspire an international dance challenge on TikTok and other social media platforms that celebrates women and cultural exchange.
"Beautiful Girl" takes its inspiration from the high-energy dance styles of Africa, with exclusive lyrics celebrating beauty in all its forms. H. 4real hopes the song's feel-good rhythms will motivate girls from different continents to create their own dance routines representing their home styles on popular social media platforms.
The proposed "Beautiful Girl" dance challenge would see girls from Africa, America, and Europe initially competing with movements native to their regions, whether that's Afrobeat, dance, or any dance form. Girls from other parts of the world would then be encouraged to join in the dance challenge by choosing any of the lead dance styles that spark their interest.
Over time, H. 4real envisions one signature dance emerging as the most popular crossover style, representing the "winning" continent in a celebration of unity through dance. However, the ultimate goal is bringing girls and cultures together rather than dividing them competitively.
"With 'Beautiful Girl', I wanted to create a song that empowers women and inspires cultural exchange, especially among the youth," said H. 4real. "Through dance, we can learn about and appreciate differences while also finding our common ground. I hope the challenge brings joy and new friends to participants worldwide."
The single has been released on 24-11-2023 across major streaming platforms. Add "Beautiful Girl" to your playlists now to help catalyze this meaningful phenomenon and spread optimism globally. H. 4real believes music has the power to empower self-expression for all.
For more information on H. 4real and "Beautiful Girl", visit the links below.
https://h4real.hearnow.com/beautiful-girl
BIOGRAPHY OF H. 4REAL
H. 4Real  is a Ghanaian-Netherland-based artist known for his socially conscious music and party songs. He was born in Ghana and currently lives in Amsterdam, Netherlands.
H. 4Real began his music career in senior high school while working in his brother's barber shop during holidays. It was there that he was inspired to start performing after seeing a photo calendar of celebrities, including American R&B singer SISQO. Back in his hometown of Langbinsi, H. 4Real began gaining recognition for his performance skills.
In his third year of high school at Nalerigu Senior High, H. 4Real's talents were recognized when he was voted entertainment prefect. It was during this time that he also started writing his own songs.
After graduating high school, H. 4Real focused fully on his music career. He began recording his own songs in amateur studios. Unlike much of the popular music at the time which centered around dancing and partying, H. 4Real's lyrics tackle social issues while still maintaining an upbeat danceable sound.
H. 4Real is passionate about using his platform to get important messages across to his listeners around the world. He is not afraid to speak his mind through his music and addresses issues in a straightforward, "keep it real" manner. It is important to mention after senior high H. 4real holds several degrees from different universities in Ghana and in the Netherlands.
Since those early beginnings in Ghana, H. 4Real has now based himself in Amsterdam, Netherlands where he continues to record and perform his conscious rap music. He views each new song and performance as an opportunity to keep moving his career and message forward.
Stream Here: https://h4real.hearnow.com/beautiful-girl/