Lyrical Joe Addresses All African Rappers, Leaders In New Song "Self" – Watch
Winning "Best Rap Performance" at Vodafone Ghana Music Awards 2022 didn't just happen by a
fluke!
Lyrical Joe, prolific Ghanaian Rapper, has been on top of his game defending his turf with back to
back releases. He drops "Self", a latest cut to spark conversations with himself and his fanbase ahead
of the 6th edition of his annual "August 5th" jam release.
"Self", a new single in the form of a freestyle got released by him under 2MG Music Label on Friday,
July 15th.
The song is a power-packed and unapologetically frank creative piece with well laid bars by Lyrical
Joe to highlight the need for (himself) and anyone to prioritize "Self", especially in these times of
trends and seemingly 'fake' lifestyles across social media and in real life.
STREAMING LINKS
Listen on Apple Music: https://music.apple.com/gh/album/self-road-to-august-vi-
single/1633043869
Listen on Boomplay:
https://www.boomplay.com/share/music/95102973?srModel=COPYLINK&srList=IOS
Listen on Spotify: https://open.spotify.com/album/0PHIAIw6xC3kBuwRLscFAg?si=pF6pGUzpShaEtewqoAwLCg
In his own words, "this song is all about one's self and throwing the spotlight on my life as an artiste I
realized it all comes down to myself — basically everything related to the craft. You can get all the
push in the world but you can fail yourself by not utilizing it to full potential".
"And on the other hand too, we seem to care and live for others so much that we don't even realize
when we are not taking care of ourselves. So this song is more like therapy to the SELF", Lyrical Joe
added.
Lyrical Joe released "Vibes" EP, a recent collective in 2021 that catapulted him into higher levels and
bigger spotlight, thus, earning him his debut major win at Ghana's prestigious awards, Vodafone
Ghana Music Awards (VGMAs), the 23rd Edition — a very envious one he copped over his cohorts in
a very tight tie. He is signed to 2MG Music Record Label, based in Ghana.
(Story: Elorm Beenie)
OA Speechlezz – Sometimes (Prod. By Jxrry B)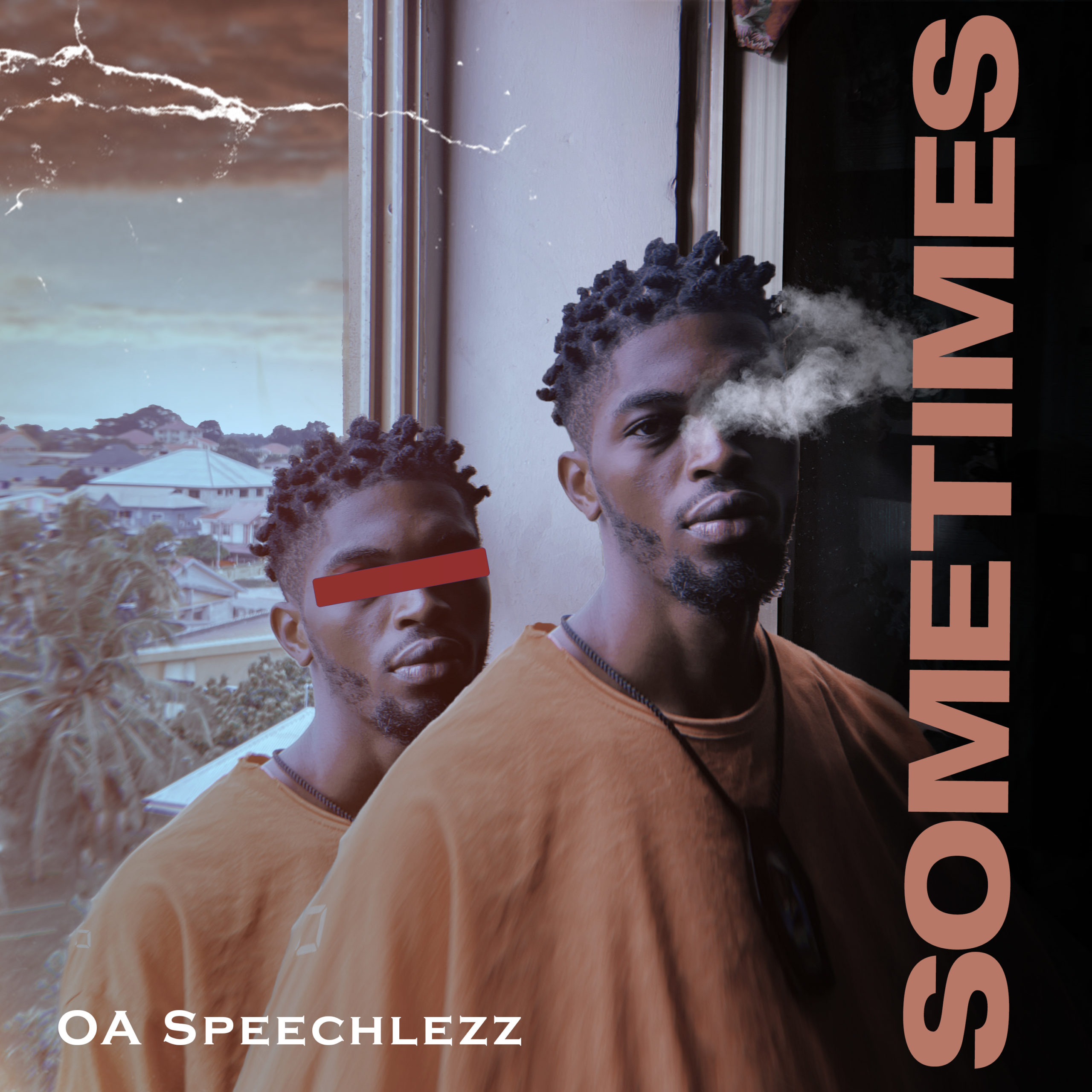 The music industry is gonna heat up as new incredible artists are discovered every day. OA Speechlezz, one of the fastest rising artists, is back with a new mind-blowing song. Following the success of his previous single RIVERS OF BABYLON, he is back with a new lyrical single tagged SOMETIMES
Here's an insight from the rapper:
Sometimes by OA Speechlezz is emotional riddim inspired by the artist's déjà vu experiences. He expresses his feelings on the cycle of events he feels trapped in after years of taking a break from his music career. He hopes this song resonates with the masses of people going through the same experiences to help them wake up into reality.
In other news, Luta Announces Return, Readies New Single
Highly talented vocalist Luta has announced his return to the music scene after a long hiatus as he prepares to relaunch his career with a new song,
Known for hit banger Ooossshhhhh and his massive contribution to Ekiki Me, Luta took a long break but he is finally back.
Luta revealed he had to sit back from the music scene to evolve and rebrand in order to churn out more solid songs for the fans to enjoy.
He also announced he is currently with a new management team so fans should be expecting new exciting music and he is here to stay,
Luta is a Ghanaian singer, songwriter, and performer, whose sound is usually afro-beats and reggae.