Lyrical Joe Addresses All African Rappers, Leaders In New Song "Self" – Watch
Winning "Best Rap Performance" at Vodafone Ghana Music Awards 2022 didn't just happen by a
fluke!
Lyrical Joe, prolific Ghanaian Rapper, has been on top of his game defending his turf with back to
back releases. He drops "Self", a latest cut to spark conversations with himself and his fanbase ahead
of the 6th edition of his annual "August 5th" jam release.
"Self", a new single in the form of a freestyle got released by him under 2MG Music Label on Friday,
July 15th.
The song is a power-packed and unapologetically frank creative piece with well laid bars by Lyrical
Joe to highlight the need for (himself) and anyone to prioritize "Self", especially in these times of
trends and seemingly 'fake' lifestyles across social media and in real life.
STREAMING LINKS
Listen on Apple Music: https://music.apple.com/gh/album/self-road-to-august-vi-
single/1633043869
Listen on Boomplay:
https://www.boomplay.com/share/music/95102973?srModel=COPYLINK&srList=IOS
Listen on Spotify: https://open.spotify.com/album/0PHIAIw6xC3kBuwRLscFAg?si=pF6pGUzpShaEtewqoAwLCg
In his own words, "this song is all about one's self and throwing the spotlight on my life as an artiste I
realized it all comes down to myself — basically everything related to the craft. You can get all the
push in the world but you can fail yourself by not utilizing it to full potential".
"And on the other hand too, we seem to care and live for others so much that we don't even realize
when we are not taking care of ourselves. So this song is more like therapy to the SELF", Lyrical Joe
added.
Lyrical Joe released "Vibes" EP, a recent collective in 2021 that catapulted him into higher levels and
bigger spotlight, thus, earning him his debut major win at Ghana's prestigious awards, Vodafone
Ghana Music Awards (VGMAs), the 23rd Edition — a very envious one he copped over his cohorts in
a very tight tie. He is signed to 2MG Music Record Label, based in Ghana.
(Story: Elorm Beenie)
Nyarko Becomes Helpless In Romantic New Single "YOU"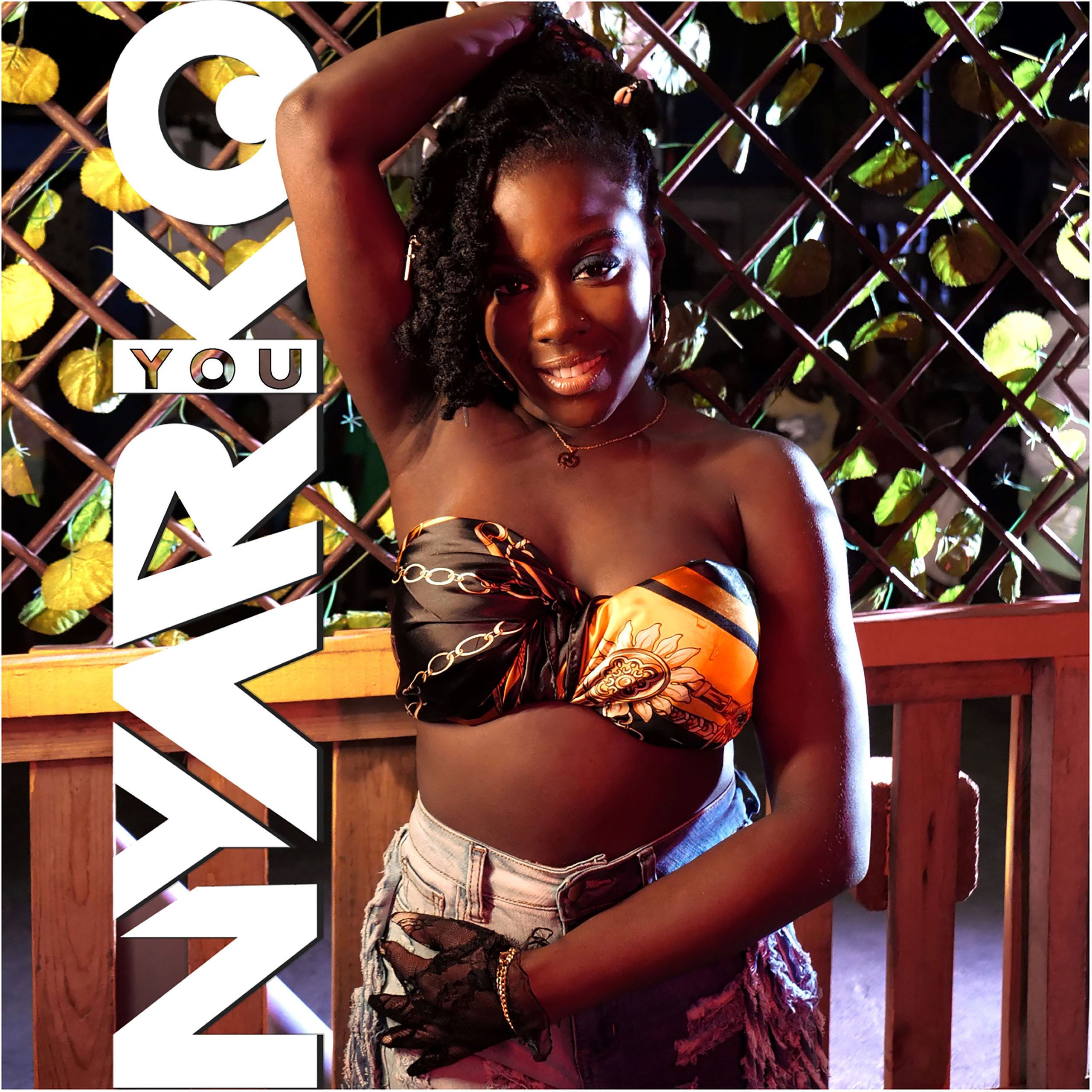 After serving three bops in 2022, Ghanaian-Dutch rapper Nyarko is back to show her fans and music lovers a new side. The Dutch-born femcee starts the year with a mid- tempo love song, "YOU." The single showcases Nyarko's vulnerable and romantic side while delivering her signature fiery energy. The song, released on March 16, also reflects her versatility as an artist and her ability to create music that resonates with her audience. With its catchy beat and relatable lyrics, "YOU" will become a fan favorite and cement Nyarko's place as one of Ghana's and the Netherlands' rising stars.
"YOU" features production from Nigerian Afrobeat producer Barobeatz. It is the first single off Her debut EP, "VIBES", which is set for release in April. The seven-track EP will also include her previously released single "MOOD." With the upcoming release of her debut EP, "VIBES", fans can expect to hear more of Nyarko's unique sound and storytelling abilities. The project promises to be a dynamic collection of tracks showcasing Nyarko's range as a singer- songwriter.
Giving music lovers a sneak peek of the EP, Nyarko said, "The EP touches on different themes; that is why it is called Vibes: because every song brings a different vibe." "From confidence to the celebration of life to love and focusing on oneself, everyone can relate to at least two songs on the project.
Song Streaming Link – crux-global.lnk.to/nyarko-YOU
Whether it's hard UK flows or danceable Afro vibes: when Nyarko  in the building , fire enters. FUNX, NL
Connect with "NYARKO" on Socials.
Twitter – @OfficialNyarko1 Instagram – @OfficialNyarko TikTok – @OfficialNyarkoo Facebook – @OfficialNyarko YouTbe – @OfficialNyarko
For Press and General Enquiries. E-mail – info@officialnyarko.com