Lyrical Joe Shares "Superman" Visuals Featuring Mr. Drew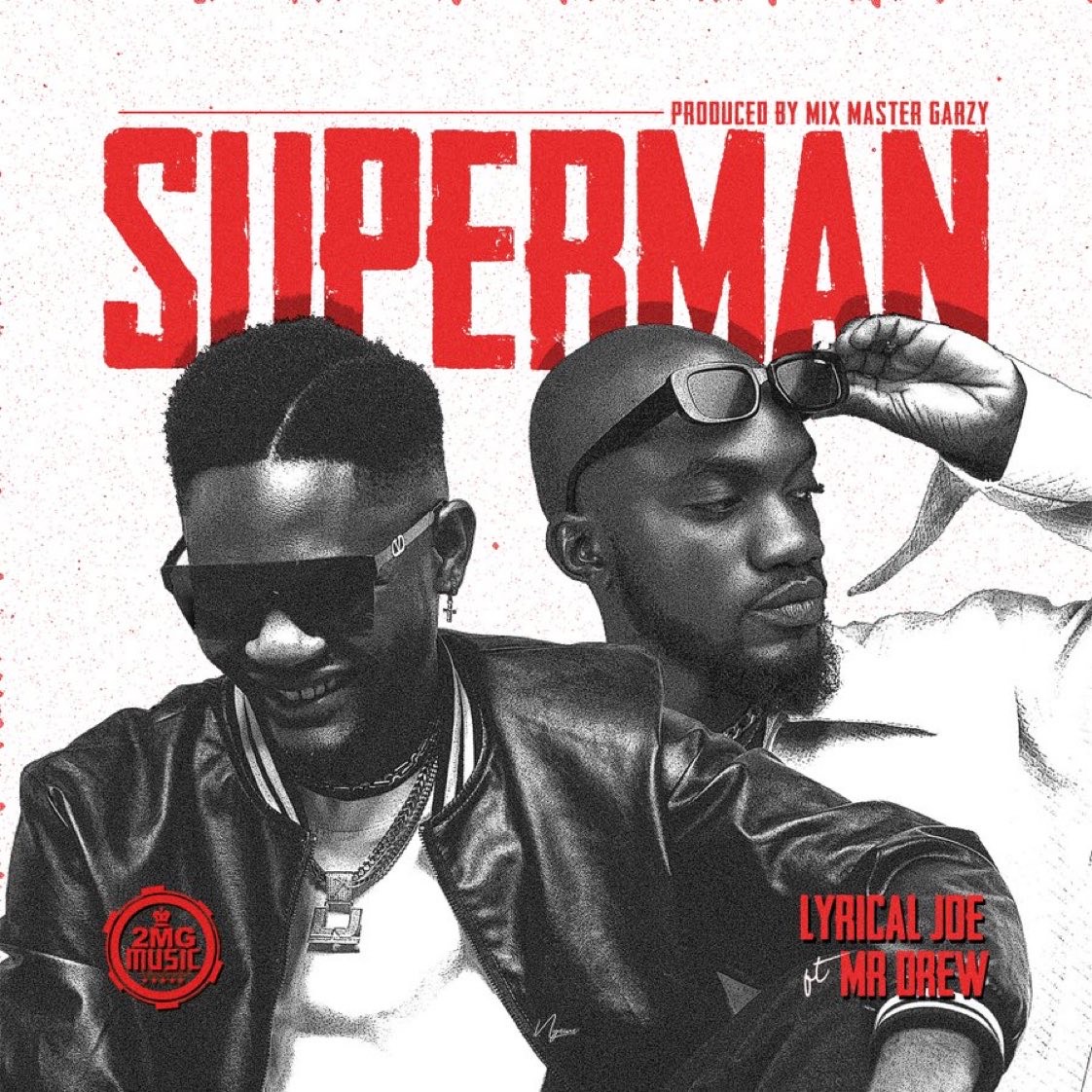 The brand visibility of Lyrical Joe together with the level of pace at which the rapper is releasing projects this year is remarkable.
Lyrical Joe practically hasn't been sleeping since he got unto the Ghanaian Music scene. The 2022 Vodafone Ghana Music Awards 'Best Rap Performance' winner, has continuously outdone himself with each subsequent release making him one of the leading elite and versatile rap artists in the continent.
If anything exhibits Lyrical Joe's growth in the music industry, kindly pay attention to his newest release. The genius rap artist has teamed up with award-winning Ghanaian musician, Andrew Nii Commey Otoo, professionally known as Mr. Drew to serve us with another banger entitled, "Superman".
With a part of the chorus saying, "Baby I be your Superman, I save you" – Mr. Drew perfectly delivered a melodious chorus laced with catchy vibes that's soothing to the ears.
Lyrical Joe equally brought a unique blend of flow, rhythm, and that sweet-sounding elements of love unto "Superman", which was produced, mixed and mastered at the 2MG Music studios in Accra by international record producer, Mix Master Garzy.
"Superman" is available globally on digital music streaming platforms.
Listen here – https://sng.to/lyrical-joe/superman2022
Uncle Rich Tackles Social Issues On New Song "K))" Featuring O'Kenneth & JayBahd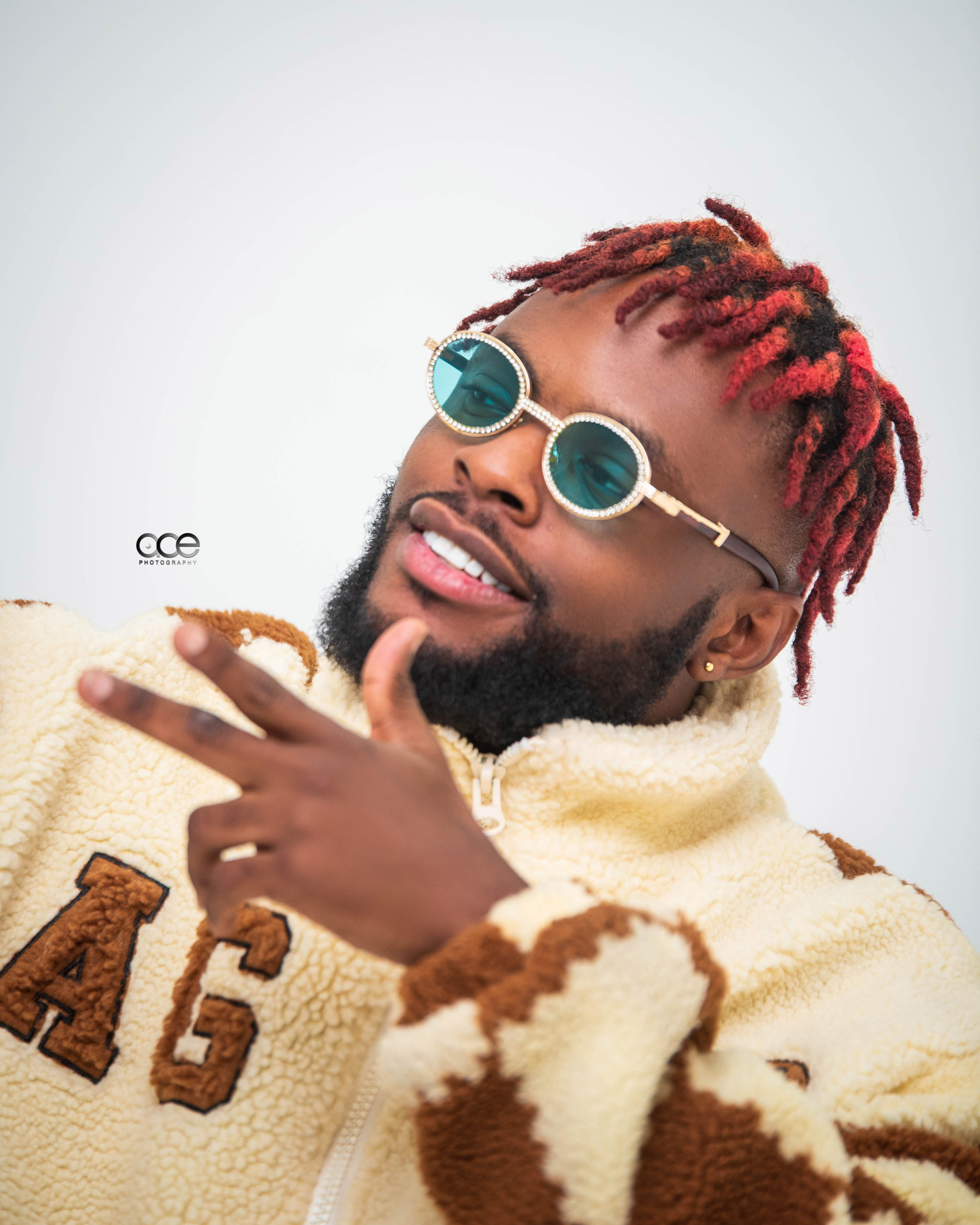 As musicians, it is our duty to use all available channels and venues to bring attention to significant societal concerns.
Uncle Rich, a gifted musician and songwriter, has achieved just that with his latest track, "k))." (A slang term used in Ghanaian Twi that literally translates to "Red Eye"—a side effect of heavy marijuana use).
The song serves as a potent allegory for the perils of drug usage and the havoc it can wreak on people's lives, families, and communities.
The lyrics of "K))" are charged, with Uncle Rich's genial and playful vocals, together with two of Kumerica's all-time favorites, O'Kenneth & JayBahd, wonderfully adding their voices to the message.
The lyrics of the song discuss the harsh realities of addiction and the difficulties it brings. More importantly, it serves as a rallying cry for individuals who may be battling with drug misuse, urging them to get support, seek assistance, and abstain from using illegal drugs because doing so can get them into trouble, as shown in the music video.
It's critical for artists like Uncle Rich to use their platforms to speak out against drug misuse in a society where it's pervasive and even glorified in popular media. They are bringing attention to a pressing problem that so many people are affected by through their music.
The manner that "K))" skillfully combines relatable words with an affecting Drill-HipHop instrumental composition is also outstanding. The song's production is of the highest caliber, with each component harmonizing flawlessly with the others to produce a really unique listening experience.
Video was directed by Junie Annan, while the song was produced by Vacs On It.
By assisting musicians who use their music to bring attention to significant social concerns, audiences have the potential to change the world. And Uncle Rich has provided us with a strong tune that does just that with K)).
Check out the song on all digital music platforms here and the video on YouTube and follow him on social media at @unclerichmusic on all platforms.