Qwajo Skipo Features Kendy Teezy And Chino Bowling On New Single Hunting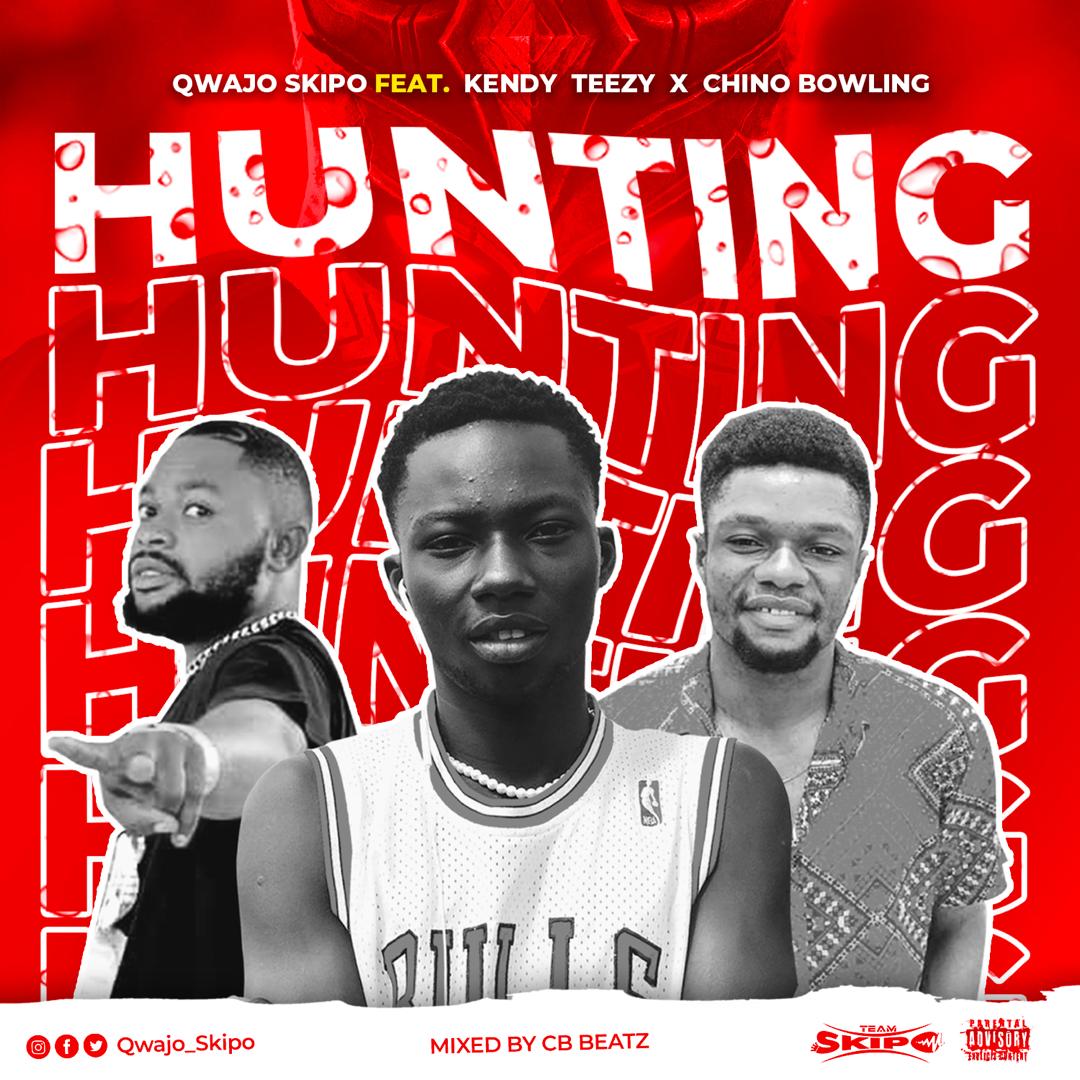 Qwajo Skipo drops yet another yet another dope single and he features Kendy Teezy and Chino Bowling on this new one. He labels this new one Hunting and you going to enjoy this new potential banger.
The young talent seems unpredictable as he has a change of game to every single he releases and this is no exception from his creative game. Versatility is one attribute that can't be taken away from him.
Qwajo Skipo step up his game to gift us a new song we can enjoy the Christmas with. Now fans of Qwajo Skipo can now have some good vibes to enjoy.  Hunting as the title of the song depicts speaks for it's self and all and sundry can relate to.
CB Beatz was on the mixing seat of this new single. Enjoy it from the link below and don't forget to share with family and friends
Kafui Chordz Releases Another Inspiring 'Story'
Silky-voiced Ghanaian songstress, Kafui Chordz, is excited to announce the release of her new single, "STORY'', scheduled for November 30.
Listen Here: https://kafuichordz.fanlink.to/story
The singer, whose sophomore album "DAFFODILS" made waves earlier this year, tackles vicious gossip with this song while encouraging listeners not to allow negative opinions get to them but to live and enjoy life regardless of the unbelievable falsehoods, saying;
"Story no dey change man, Story no dey finish, Story just be story, Just enjoy the story".
Kafui Chordz will count on the support of her fans and admirers to give STORY an amazing start on the airwaves and streaming platforms.
 STORY is produced by Daniee Pro, mixed and mastered by Mike Mills On Em and written by Celestine Agropah and Abasiekeme Raphael Abi.