Rap Fada – Menya Sika Ah Feat. King Paluta X Flowking Stone (Official Video)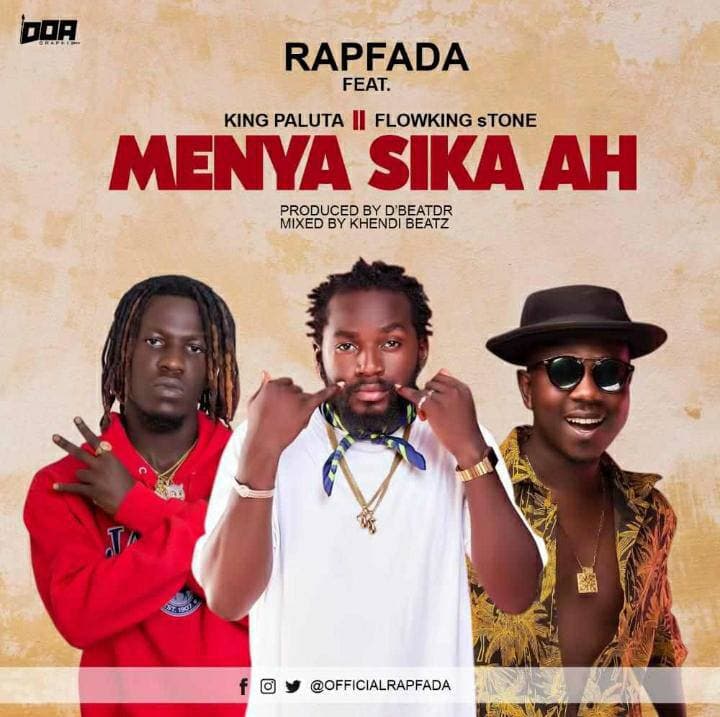 Rap Fada, a talented young Ghanaian rapper after teaming up with Lyricist King Paluta and Flowking Stone to release  his trending song "Menya Sika Ah" has delivered yet another impressive performance by dropping the official video to the song.
In 
recent 
years, 
the 
drill 
scene 
in 
Ghana, 
popularly 
known 
as 
"Asakaa," 
has 
become 
a 
focal 
point 
in 
the 
Ghana 
music 
industry 
and 
has 
gained 
widespread 
international 
recognition, 
primarily 
in 
the 
United 
Kingdom. 
This 
new 
wave 
is 
changing 
the 
narrative 
and 
focusing 
media 
attention 
on Kumasi,
Ghana's 
Garden 
City.
"MENYA 
SIKA 
AH" 
is 
a 
song 
about 
the 
street 
grind 
and 
the 
resilient 
spirit 
of 
the 
youth's 
ambition 
to 
win 
regardless 
of 
the 
circumstances 
they 
find 
themselves 
in.
Enjoy this new wave as this is here to stay. You can download the song on all digital platforms and get the video on Youtube via his official channel Officialrapfada. Don't forget to share as well
OT n Aiges Kick Start Wavez With Episode One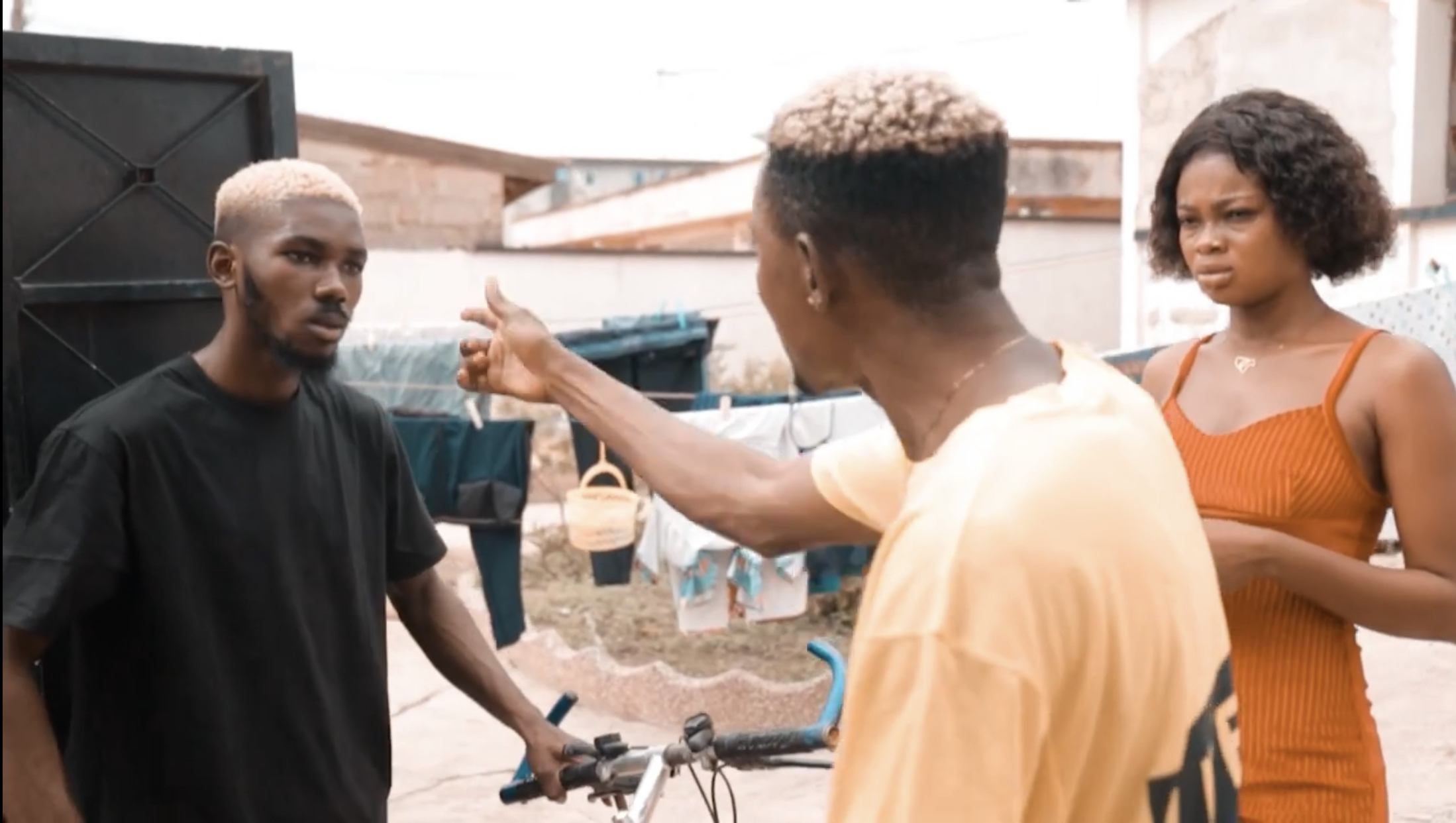 The dynamic duo OT n Aiges is about to revolutionize the rap scene with their highly anticipated new project, "Wavez." With a fusion of innovative storytelling, impeccable lyricism, and captivating visuals, OT n Aiges' rap series is set to make waves across the industry. Episode One, titled "Wavez," is now available for fans to experience a groundbreaking journey like never before.
"Wavez" is a masterful creation that combines the best elements of rap music and immersive storytelling. OT n Aiges has taken their craft to a whole new level, delivering an audio-visual experience that will leave audiences in awe. In this thrilling series, they invite listeners to dive headfirst into a world of rhythm and rhyme, where each episode reveals a new chapter in their musical adventure.
Drawing inspiration from their own personal experiences and the struggles they have faced, OT n Aiges' "Wavez" offers a unique perspective on life, love, and the pursuit of dreams. The duo's signature style shines through as they skillfully craft thought-provoking lyrics, infectious beats, and mesmerizing melodies that resonate with listeners on a deep level.
Episode One of "Wavez" sets the tone for the entire series, immersing audiences in a sonic universe filled with raw emotion, captivating narratives, and breathtaking visuals. The episode seamlessly blends hard-hitting rap verses with melodic hooks, showcasing OT n Aiges' versatility and artistry. With each line and every beat, they invite fans to embark on an extraordinary journey of self-discovery and triumph.
The rap duo has spared no effort in creating a visual masterpiece to accompany the music. The visuals for "Wavez" transport viewers into a visually stunning world, expertly crafted to complement the narrative and enhance the overall experience. From striking landscapes to powerful performances, OT n Aiges' attention to detail is evident in every frame.
"Wavez" marks a significant milestone in the careers of OT n Aiges. With their innovative approach to storytelling and their undeniable talent, the duo is set to leave an indelible mark on the rap genre. Episode One is just the beginning of a captivating series that will undoubtedly captivate fans around the globe.
OT n Aiges' "Wavez" Episode One is now available for streaming on all major platforms. Fans can expect subsequent episodes to be released on a regular schedule, each one building upon the previous, taking listeners on an extraordinary sonic journey.