Strongman Partners With Ministry Of Sanitation, The World Bank And GAMA PCU To Reduce Open Defecation In Greater Kumasi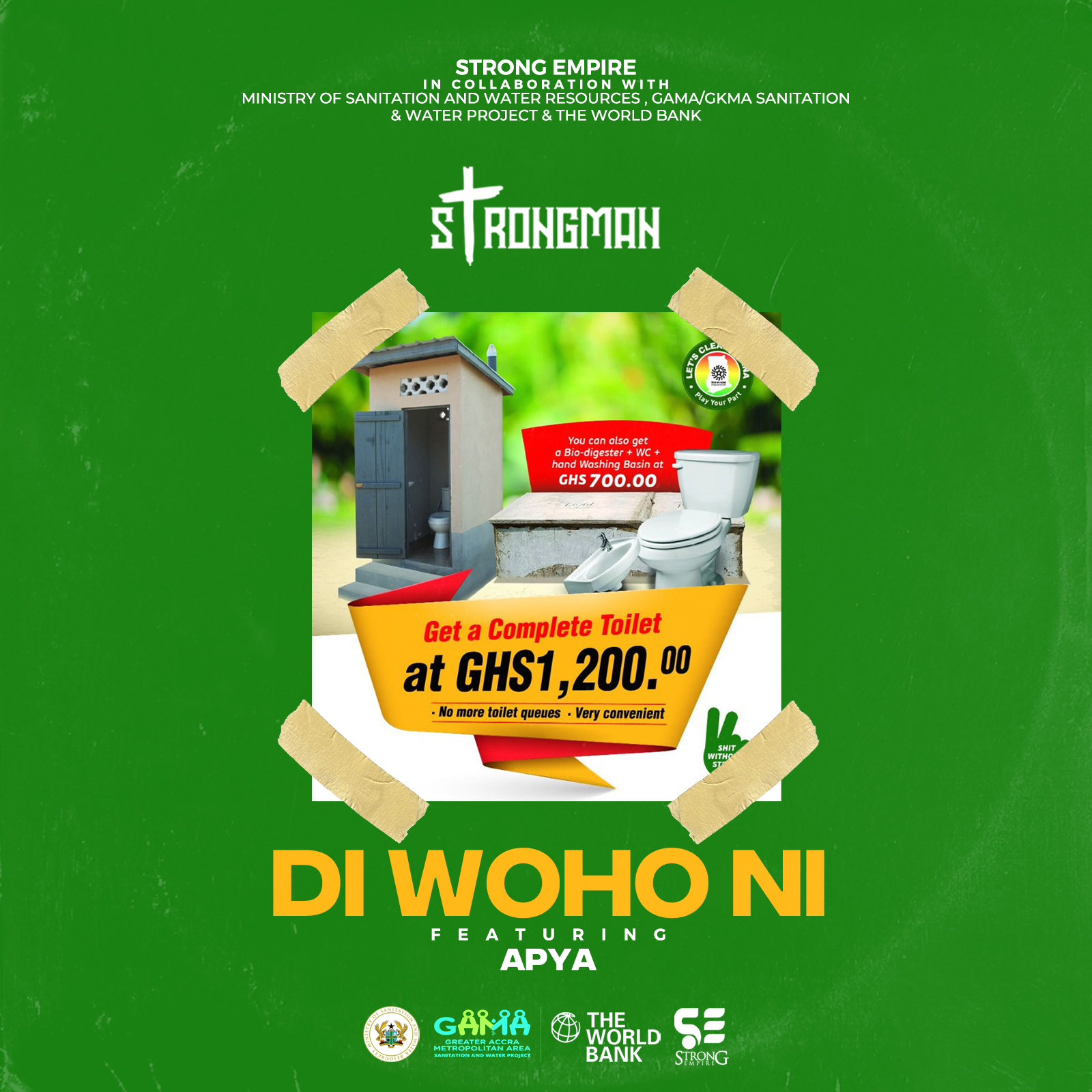 Hip Hop act Strongman has teamed with the Ministry of Sanitation, The World Bank and GAMA PCU to embark on a project to curb the rise in open defecation in the Ashanti Region. In the wake of the time where Kumasi is leading in the number of open defecation, it is in light of this that the parties came together to help build toilets at affordable prices for households.
Stream Di Woho Ni by Strongman featuring Apya here: https://audiomack.com/strongmanburner/song/diwohoni
As part of his social responsibility to the people of the region and Ghana, the musician has composed a theme song for the project titled 'Di Who Ni', which features singer cum producer Apya.
The project calls out to people living in low income areas with a 70% subsidy of the cost of household toilets to make the capital cost of accessing the toilets affordable to the low income residents. The beneficiary Assemblies include eight Metropolitans/Municipal Assemblies (MMAs) of the Greater Kumasi Metropolitan Area, comprising Kumasi Metropolitan Assembly, Asokwa, Oforikrom, Old Tafo, Suame, Kwadaso, Ejisu and Asokore Mampong Municipal Assemblies.
Having sighted as the mouthpiece of the youth of Greater Kumasi with his art and music, it was only prudent that Hip Hop act Strongman pens down a song that elaborates the details on this project to help reach the masses.
In due time, Strongman will be embarking on a tour to visit neighbourhoods in the region to propagate and educate them on cleanliness and how this project is beneficial in the development of the country. For more information on the project, Call: 0207811616
Song is produced by Apya.
Nyarko Becomes Helpless In Romantic New Single "YOU"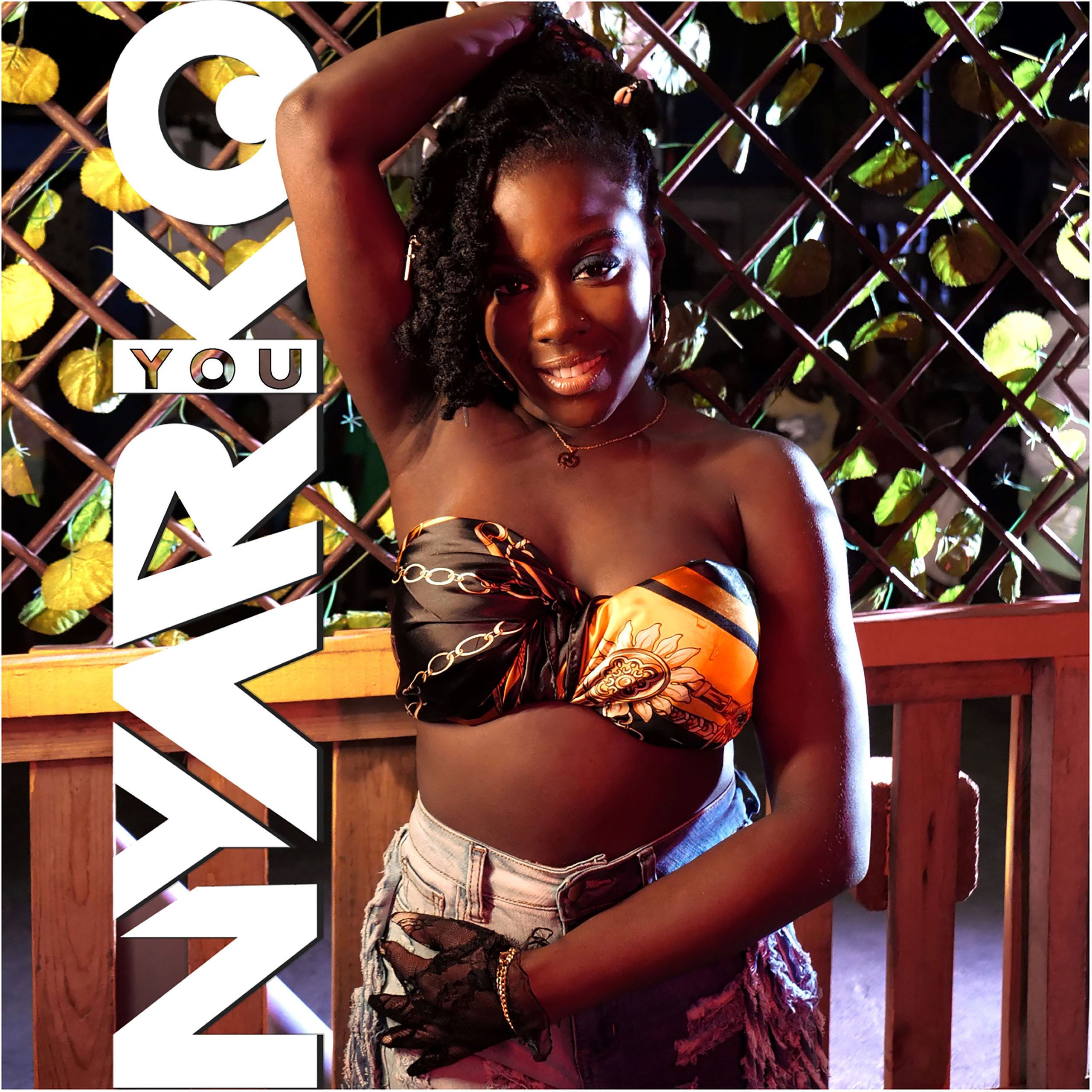 After serving three bops in 2022, Ghanaian-Dutch rapper Nyarko is back to show her fans and music lovers a new side. The Dutch-born femcee starts the year with a mid- tempo love song, "YOU." The single showcases Nyarko's vulnerable and romantic side while delivering her signature fiery energy. The song, released on March 16, also reflects her versatility as an artist and her ability to create music that resonates with her audience. With its catchy beat and relatable lyrics, "YOU" will become a fan favorite and cement Nyarko's place as one of Ghana's and the Netherlands' rising stars.
"YOU" features production from Nigerian Afrobeat producer Barobeatz. It is the first single off Her debut EP, "VIBES", which is set for release in April. The seven-track EP will also include her previously released single "MOOD." With the upcoming release of her debut EP, "VIBES", fans can expect to hear more of Nyarko's unique sound and storytelling abilities. The project promises to be a dynamic collection of tracks showcasing Nyarko's range as a singer- songwriter.
Giving music lovers a sneak peek of the EP, Nyarko said, "The EP touches on different themes; that is why it is called Vibes: because every song brings a different vibe." "From confidence to the celebration of life to love and focusing on oneself, everyone can relate to at least two songs on the project.
Song Streaming Link – crux-global.lnk.to/nyarko-YOU
Whether it's hard UK flows or danceable Afro vibes: when Nyarko  in the building , fire enters. FUNX, NL
Connect with "NYARKO" on Socials.
Twitter – @OfficialNyarko1 Instagram – @OfficialNyarko TikTok – @OfficialNyarkoo Facebook – @OfficialNyarko YouTbe – @OfficialNyarko
For Press and General Enquiries. E-mail – info@officialnyarko.com