Strongman Partners With Ministry Of Sanitation, The World Bank And GAMA PCU To Reduce Open Defecation In Greater Kumasi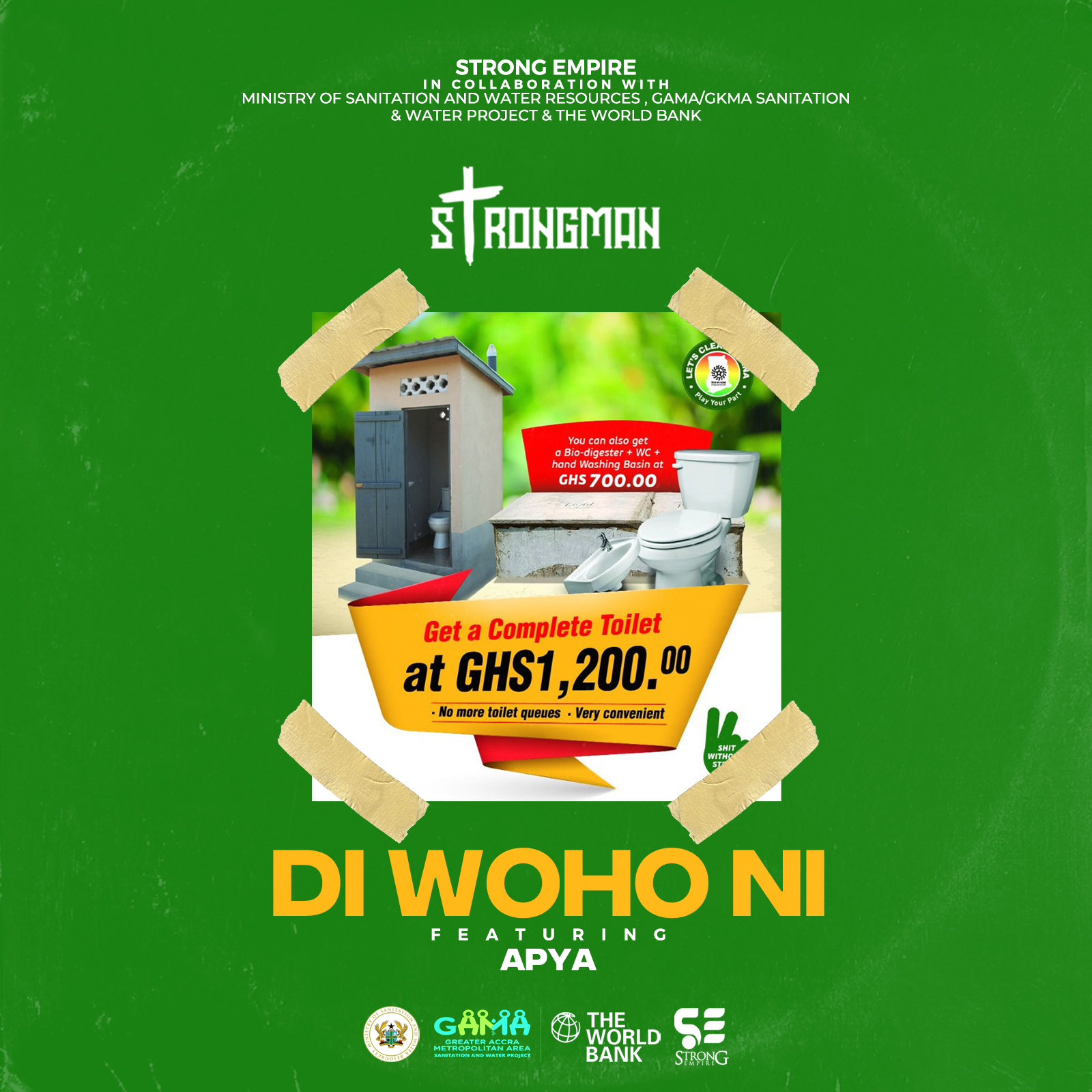 Hip Hop act Strongman has teamed with the Ministry of Sanitation, The World Bank and GAMA PCU to embark on a project to curb the rise in open defecation in the Ashanti Region. In the wake of the time where Kumasi is leading in the number of open defecation, it is in light of this that the parties came together to help build toilets at affordable prices for households.
Stream Di Woho Ni by Strongman featuring Apya here: https://audiomack.com/strongmanburner/song/diwohoni
As part of his social responsibility to the people of the region and Ghana, the musician has composed a theme song for the project titled 'Di Who Ni', which features singer cum producer Apya.
The project calls out to people living in low income areas with a 70% subsidy of the cost of household toilets to make the capital cost of accessing the toilets affordable to the low income residents. The beneficiary Assemblies include eight Metropolitans/Municipal Assemblies (MMAs) of the Greater Kumasi Metropolitan Area, comprising Kumasi Metropolitan Assembly, Asokwa, Oforikrom, Old Tafo, Suame, Kwadaso, Ejisu and Asokore Mampong Municipal Assemblies.
Having sighted as the mouthpiece of the youth of Greater Kumasi with his art and music, it was only prudent that Hip Hop act Strongman pens down a song that elaborates the details on this project to help reach the masses.
In due time, Strongman will be embarking on a tour to visit neighbourhoods in the region to propagate and educate them on cleanliness and how this project is beneficial in the development of the country. For more information on the project, Call: 0207811616
Song is produced by Apya.
Sensational Singer DERi Drops 'Without A Map' EP Featuring Kelvyn Boy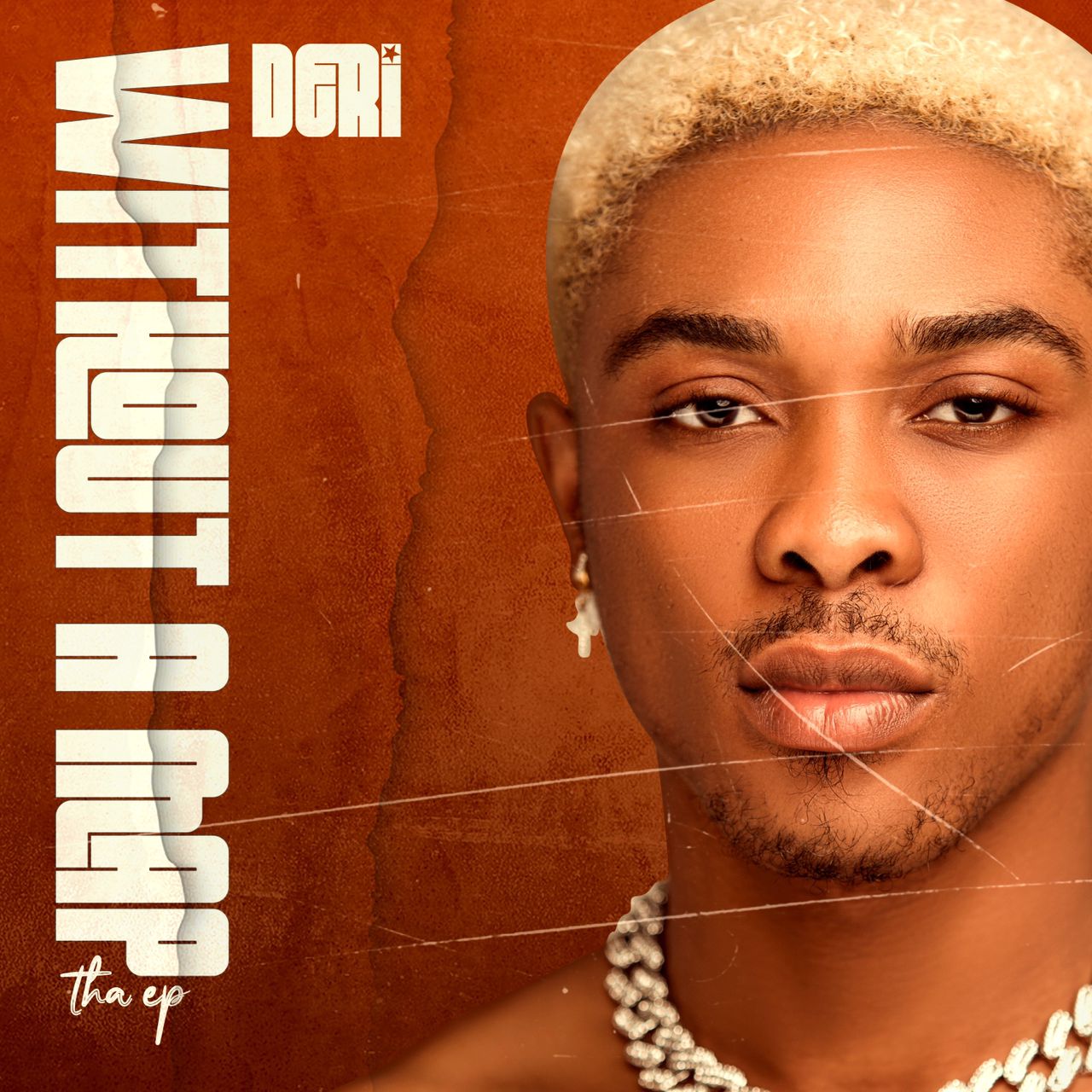 DERi, the gifted artist signed under Bryte City Entertainment, has set the Ghanaian music scene ablaze with the release of his much-anticipated EP, 'Without A Map.' Comprising five captivating tracks, this musical offering is a testament to DERi's prowess as an Afrobeat and highlife singer and songwriter.
Tracklist:
Play Boy
More
Fire
Wishlist
Nobody (featuring Kelvyn Boy)
Each track on 'Without A Map' takes listeners on a unique journey through the rich tapestry of African rhythms and melodies, masterfully crafted by the talented DERi. It's evident that Deri's musical journey is akin to a well-thought-out map, carefully charting his course in the industry.
Production credits for this EP read like a who's who of the Ghanaian music production scene, with Baddex, Gigz Beat, Steverawd, Xarmy Heart Sounds, Klasick Beat, and others contributing their expertise. The addition of vocals by Cliq Musiq adds yet another layer of depth to the EP's sonic landscape, creating a harmonious blend of soundscapes.
Standout Tracks:
1. Play Boy: With infectious beats and catchy lyrics, 'Play Boy' invites listeners to groove along and sets the tone for the EP.
2. More: 'More' showcases Deri's vocal range and lyrical prowess, leaving a lasting impression with its emotive delivery.
3. Fire: This track ignites the dancefloor with its pulsating rhythm, demonstrating DERi's ability to fuse traditional and contemporary sounds seamlessly.
4. Wishlist: 'Wishlist' is a lyrical gem, offering introspective moments and an exploration of desires set to an entrancing melody.
5. Nobody (featuring Kelvyn Boy): The collaboration with Kelvyn Boy on 'Nobody' is a testament to DERi's collaborative spirit. Their voices blend effortlessly, delivering a chart-topping hit.
As DERi's star continues to rise, Ghanaians are advised to keep a keen eye on this rising sensation. 'Without A Map' not only showcases his remarkable talent but also hints at the promising future of Afrobeat and highlife music in Ghana. DERi's ability to navigate the ever-evolving musical landscape is nothing short of remarkable, and he is poised to leave an indelible mark on the global music scene.
In 'Without A Map,' DERi has not only found his musical direction but has also set a course for excellence that will undoubtedly lead to more remarkable releases in the future. As his musical journey unfolds, DERi is proving himself to be an artist of substance and creativity, making him a true gem in Ghana's vibrant music industry.