UK Based Ghanaian Rapper Kwayku Features Strongman On 'The intro' (Official Video)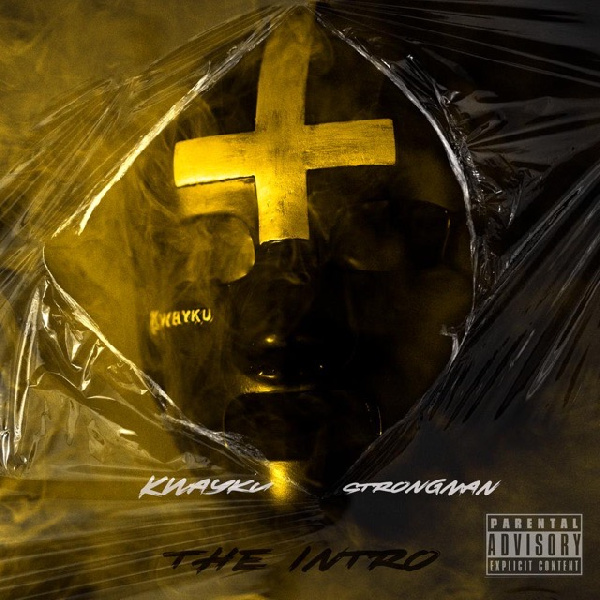 UK Based Ghanaian rapper Kwayku has joined forces with Ghanaian Rap act Strongman for a new Hip Hop banger and visuals titled" The Intro". The Song Was mixed by Possigee.
Stream Intro by Kwayku featuring Strongman – https://music.apple.com/gh/album/the-intro-feat-strongman/1639241684
The song talks about the struggles they've gone through but still keeping their heads up and making bigger moves.
Kwayku is a Ghanaian hip hop/rap musician presently residing in the UK. He was born in Ghana and raised in Italy.
The fast-rising rapper developed his clever thoughts and unique perspective on music while growing up by taking inspiration from artists like Jay Z, Sarkodie, Eminem, and other famous rappers.
Kwayku, who left Ghana when he was three years old and has spent practically his entire life in Italy, relocated to base in the UK as soon as covid became popular.
He has grown to adore rap music, and his enthusiasm for creating music has reached its pinnacle. In order to stand out in what he does and for people to adore him and what he does, the young rapper created a brand for himself that will be appealing to the globe.
The young talented rapper decided to wear a mask to portray himself to the world. This way, he can still live his life freely. He made this decision so he can lead a normal life without being recognized as the superhero he is known as.
Watch Video
Brazzi Steps On The Scene With A Love Song "Obaa Hemaa"
It's Africa's time now on the global front, and every now and then, many fresh and stupendous talents get launched unto the scene. Brazzi is sure one of them but sorry, he sounds different from the many other ones you have already listened to.
Brazzi – the Ghanaian born Afrobeats Crooner officially announcing his presence with this new song titled "Obaa Hemaa" as his major release is about to take you on a roller coaster ride.
"Obaa Hemaa" he titles it is a song that does not only get you into urban sound from Africa but also effortlessly compels with his swooning voice.
So What's The Story Behind "Obaa Hemaa" You Need To Know?
The Afrobeats genre has constantly evolved during the past few years. This evolvement has occurred due to the endless development of African artiste around the world. "Obaa Hemaa" happens to fall into the Afrobeats spectrum, however, also present a western mood with an African touch to its roots.
Song employs both English and Twi in its lyrics. It presents listeners with a conversation between a man and a woman of his choice. He describes the traits of the woman that draws him closer to her. Alongside convincing her that he is the man for her and even though times get hard, and he can't regularly get in touch with her due to circumstances, he is still going to keep it a hundred and would try his best to give her the world that she deserves because he can't settle to give her less.
Stream Song Here: (when link is available): https://ditto.fm/obaa-hemaa-brazzi
Who is Brazzi?
Emmanuel Brazy Mensah (born on the 31st of August 31, 2000), popularly known as Brazzi, is a Ghanaian singer and songwriter. He is one of Ghana's novel rising Music Talents towing the path of Afrobeats.
Brazzi took time to build a strong passion for music, stemming from his childhood (early years growing up). He professionally started his music career in the year 2020 and released his first single "Somemu" in the same year, 2020. This single featured Gonzi, who is one of Ghana's upcoming Afrobeats talent. However, after Brazzi's first release, he went off the scene working tirelessly to develop his talent and engage his audience in a more effective way.
Throughout his journey of advancing his music talent, Brazzi has made it known to his audience that he has always been inspired by his older brother who unfortunately passed away in the year 2015. Isaac who was the brother of Brazzi, laid the foundation of music by introducing him to the acoustic guitar. Despite losing his brother who's his greatest motivation, Brazzi also looks up to musicians such as Show Dem Camp, Cavemen, Bob Marley, Lucky Dube and some other great Afrobeats Musicians creating influences across the world.
Kindly follow Brazzi on his Social Media Connects Below:
✓ Instagram – @Forever_Brazzi
✓ Twitter – @Forever_Brazzi
✓ TikTok – @Forever_Brazzi
✓ TikTok – @Forever_Brazzi
✓ Facebook – Brazzi Musiq