Yun Kobe Releases New EP "Pure 1"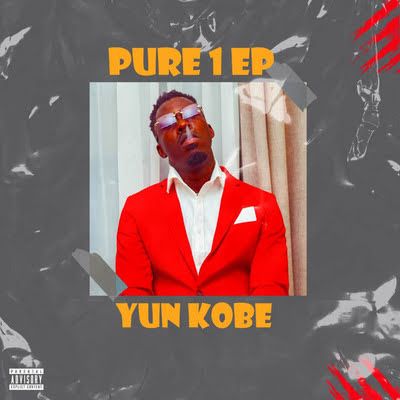 Ghanaian rap musician Yun Kobe, has release his much awaited EP- "Pure 1" which is a quick follow-up to his hit single 'Same Niggaz' featuring Medikal which enjoyed massive playtime on various music platforms.
This talented artiste keeps showing he is a born talent, with positive vibes, lyrics, and rap skills. This was evident on his tracks on his new EP- PURE 1, jumping on super mad beats on his EP. The six (6) tracker showcases Yun Kobe's unique talents and rapping skills to create incredible music.
The success story of musical artistes like Yun Kobe is attesting to Ghana as a country blessed with a wealth of musical talents across several genres, some of which are working to preserve rap music in Ghana.
Yun Kobe EP-Pure 1 encapsulates music genres like Drill & Afro beats, hip hop with the blend of languages like Pidgin, English & twi. The tape speaks more about Friends, money, success, and betrayal, the ups and downs, the wins but not the losses, and everything positive vibes.
Yun Kobe outdid himself on this project, stepping out of his comfort zone by incorporating different melodies, different rap skills and rhythms he's popularly not known for.
The Extended play (EP) "Pure 1" features artistes like Kaystar, Kweku lee, medical, Fameye, Gab Tuu, and Sparrow Blaze. It also features great producers like Mel Blakk, Bev Moore, Dr Ray and others.
Samuel Yeboah. (born February 25, 1995), better known by his stage name Yun Kobe, is a Ghanaian and Hip pop rapper , Afrobeat, songwriter, record executive, entrepreneur.
Yun Kobe runs a real estate business, a charity project, cars for uber business, own a hotel and a day care. Yun Kobe has been helping a lot of children taking them back to school and also giving loans to people to start businesses as part of his foundation projects.
Check out his new EP PURE 1 below
Brazzi Steps On The Scene With A Love Song "Obaa Hemaa"
It's Africa's time now on the global front, and every now and then, many fresh and stupendous talents get launched unto the scene. Brazzi is sure one of them but sorry, he sounds different from the many other ones you have already listened to.
Brazzi – the Ghanaian born Afrobeats Crooner officially announcing his presence with this new song titled "Obaa Hemaa" as his major release is about to take you on a roller coaster ride.
"Obaa Hemaa" he titles it is a song that does not only get you into urban sound from Africa but also effortlessly compels with his swooning voice.
So What's The Story Behind "Obaa Hemaa" You Need To Know?
The Afrobeats genre has constantly evolved during the past few years. This evolvement has occurred due to the endless development of African artiste around the world. "Obaa Hemaa" happens to fall into the Afrobeats spectrum, however, also present a western mood with an African touch to its roots.
Song employs both English and Twi in its lyrics. It presents listeners with a conversation between a man and a woman of his choice. He describes the traits of the woman that draws him closer to her. Alongside convincing her that he is the man for her and even though times get hard, and he can't regularly get in touch with her due to circumstances, he is still going to keep it a hundred and would try his best to give her the world that she deserves because he can't settle to give her less.
Stream Song Here: (when link is available): https://ditto.fm/obaa-hemaa-brazzi
Who is Brazzi?
Emmanuel Brazy Mensah (born on the 31st of August 31, 2000), popularly known as Brazzi, is a Ghanaian singer and songwriter. He is one of Ghana's novel rising Music Talents towing the path of Afrobeats.
Brazzi took time to build a strong passion for music, stemming from his childhood (early years growing up). He professionally started his music career in the year 2020 and released his first single "Somemu" in the same year, 2020. This single featured Gonzi, who is one of Ghana's upcoming Afrobeats talent. However, after Brazzi's first release, he went off the scene working tirelessly to develop his talent and engage his audience in a more effective way.
Throughout his journey of advancing his music talent, Brazzi has made it known to his audience that he has always been inspired by his older brother who unfortunately passed away in the year 2015. Isaac who was the brother of Brazzi, laid the foundation of music by introducing him to the acoustic guitar. Despite losing his brother who's his greatest motivation, Brazzi also looks up to musicians such as Show Dem Camp, Cavemen, Bob Marley, Lucky Dube and some other great Afrobeats Musicians creating influences across the world.
Kindly follow Brazzi on his Social Media Connects Below:
✓ Instagram – @Forever_Brazzi
✓ Twitter – @Forever_Brazzi
✓ TikTok – @Forever_Brazzi
✓ TikTok – @Forever_Brazzi
✓ Facebook – Brazzi Musiq