Angelique Kidjo Wins 2023 Polar Music Prize
African music diva Angelique Kidjo has been awarded the Polar Music Prize 2023.
The multiple Grammy Award winner is one of three (3) Laureates who have been awarded the Polar Music Prize 2023.
The two (2) others are Chris Blackwell, founder of Island Records, one of the UK's greatest independent record labels, and Estonian Arvo Pärt, the world's most-performed living composer.
The Polar Music Prize ceremony will take place on Tuesday 23 May in Stockholm at the Grand Hôtel.
Since the inaugural ceremony in 1992, the Polar Music Prize has been renowned as music's most prestigious honour. It has been celebrating the achievements of some of the world's most important and inspiring musical figures for over three decades. The prize is presented in Stockholm in the presence of the Swedish Royal Family. Each Laureate will receive prize money of 600,000 Swedish Kroner (approx. £47,681/US $57,384).
Marie Ledin, managing director of the Polar Music Prize, said:
"We are delighted to honour these three Laureates who have all made such a global impact with their music. Angélique Kidjo is an inspirational artist, she constantly explores and challenges and is one of the greatest singer-songwriters in international music. We are thrilled to be recognising her talent and shining a light on her important work with the Batonga Foundation.
On being awarded the Polar Music Prize, Angélique Kidjo said: "My passion for music has always been unwavering. Being on stage for me is like being in paradise – it's my sanctuary. It's my place to link and to connect with my fellow human beings. That is something that I'm grateful for every day.
"To be awarded the Polar Music Prize is humbling. I have no words to say how important this is for me. It comes with a sense of responsibility that is bestowed upon me as an artist to continue to do great work. I will do my best to be a proud recipient of the Prize through my work as a UNICEF Goodwill Ambassador, on behalf of the children, and as an ambassador of music, to help create a world in which we can all live in peace. Thank you so much for making me part of this prestigious Prize, in such a prestigious company."
Angélique Kidjo is a five-time Grammy Award winner, a creative force with 16 albums to her name, and was named "Africa's premier diva" by Time Magazine. Furthermore, the BBC included Kidjo in its list of 'The Continent's 50 Most Iconic Figures'. She was included in The Guardian's 'Top 100 Most Inspiring Women in the World', and was the first woman on Forbes' list of 'The Most Powerful Celebrities in Africa'.
As a performer, Angélique's striking voice, stage presence and fluency in multiple cultures and languages has won respect from her peers, expanding her following across national borders. She has cross-pollinated the West African traditions of her childhood in Benin with elements of American R&B, funk and jazz, as well as influences from Europe and Latin America.
Angélique travels the world advocating on behalf of children in her capacity as a UNICEF and OXFAM goodwill Ambassador. She has created her own charitable foundation, Batonga, dedicated to supporting the education of young girls in Africa.
Previous recipients of the Polar Music Prize include Paul McCartney, Bruce Springsteen, Peter Gabriel, Chuck Berry, Ennio Morricone, Led Zeppelin, Patti Smith, Stevie Wonder, Paul Simon, Kronos Quartet, Joni Mitchell, Elton John, Metallica, Iggy Pop, Ravi Shankar, Renée Fleming, Miriam Makeba, Wayne Shorter, Sofia Gubaidulina and many more.
Nigerian Breakout Pheelz Releases Powerful New Single "Yolo"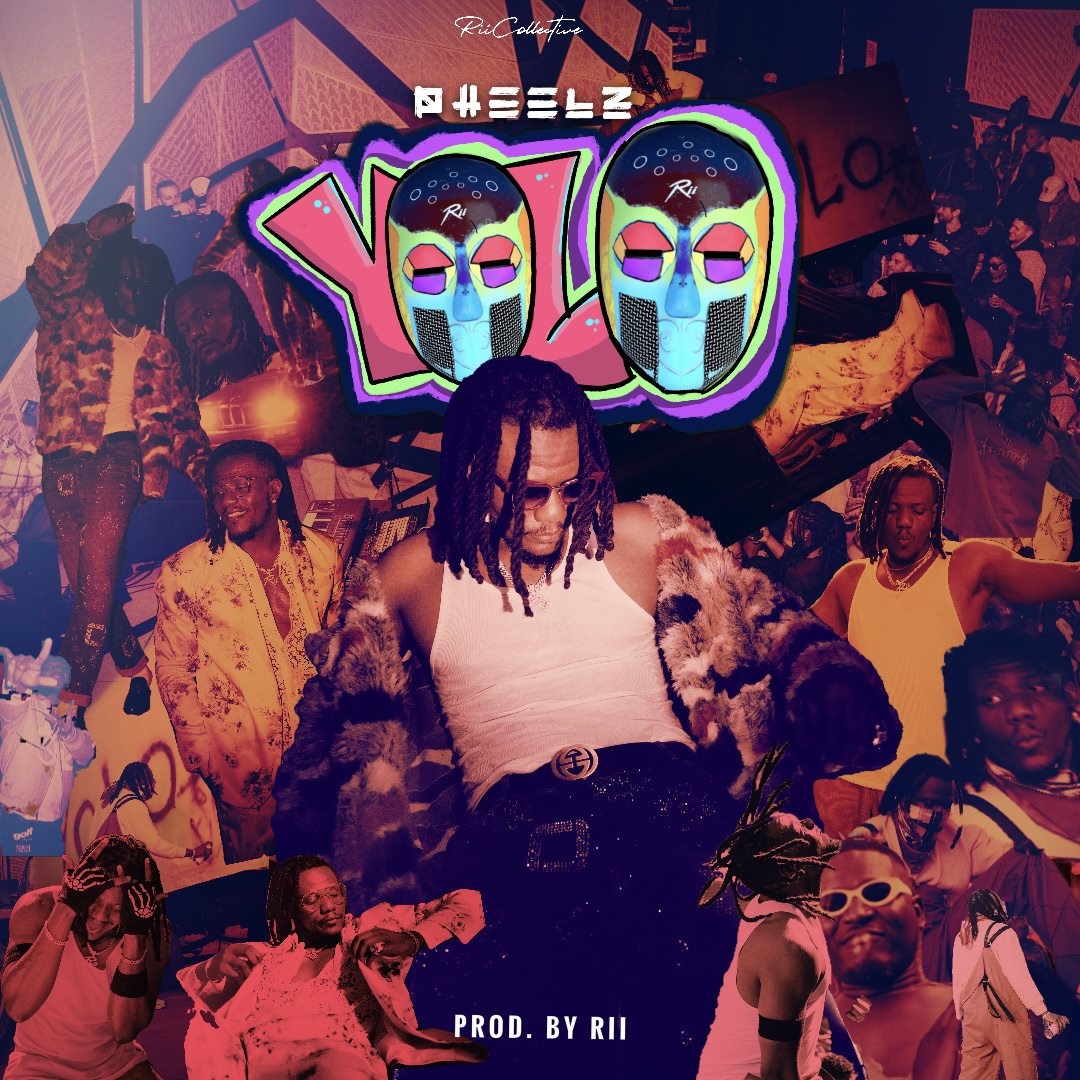 Breakout Nigerian singer, songwriter, producer, and multi-instrumentalist Pheelz returns with the soaring floor-filler "YOLO."
Listen HERE via DC Talent Agency. An infectious Afrobeats anthem with a powerful message, the global hitmaker's latest is emblematic of why his music is so captivating: good vibes. "YOLO" comes on the heels of Pheelz's acclaimed 2023 EP, Pheelz Good, and is accompanied by a suitably upbeat video. Watch it HERE.
"I'm chillin' with the vibe, let me go go go," the 28-year-old croons over a sea of percussion and choral backup. That leads up to the uplifting chorus: "We only got one life, I believe in YOLO."  Pheelz's silky smooth vocals effortlessly rides the hip-swinging rhythms, resulting in yet another banger with universal appeal. The song's feel-good quality is reflected in the video, which finds Pheelz enjoying the simple pleasures of life — bus rides, blowup pools, and nighttime drives — with his friends.
Pheelz Good has already amassed more than 100 million combined streams. The 8-song set boasts features from Davido ("Electricity") and BNXN ("Finesse") and deftly blends Afrobeats bangers with songs rooted in melodic R&B — all of which showcase the rising star's dazzling versatility and blinding future.
Pheelz was recently named "Artist To Watch" in 2023 by Pandora and Amazon music. After "Finesse" established Pheelz as an international star on the rise in 2022, he built on the momentum with a dazzling set at Essence Fest's Afrobeats After Dark party in New Orleans and made his US television debut with a performance on NBC's Late Show with Seth Meyers. Watch it HERE. Pheelz was also the first Afrobeats Artist to Perform at the BET Awards Pre-Show, where he earned a 2022 nomination for Best New International Act.
ABOUT PHEELZ:
Pheelz writes with passion and sings from his soul. Over the past few years, the Lagos artist has made songs that blur the boundaries between Afrobeats, R&B, and mainstream pop—using intense emotion and vibrant melody as a force that bridges diverse sounds and styles. Songs like "Finesse," featuring fellow Nigerian star BNXN, have started to resonate—bringing Pheelz' boundary-pushing music and earnest, heartwarming emotion to the top of the charts in the UK and his home country. In a sense, it's a moment that Pheelz has been working toward since he was a kid. Pheelz, born Phillip Kayode Moses in 1994, grew up singing and playing keyboards in the church run by his father, who is a pastor in Lagos. He soon began producing and he landed his first hit at 16—"First of all" by Olamide, a woozy, electronic hip-hop jam. Since then, Pheelz has become one of Nigeria's most in-demand producers, working on records for stars like M.I, Mr. Eazi, and more. In 2020, he won Producer of the Year at The Headies—Nigeria's hip-hop awards—and in 2021, he released his breezy Hear Me Out EP, which earned millions of streams and brought his emotional pop to even more listeners around the world. Even so, the success of "Finesse" has changed everything for Pheelz, except his mission to put all of himself into his songs. He's sure that this is just the beginning of a meteoric rise now that he's inked a deal with DC Talent Agencys. "I've been plotting for years. I was ready," he says. "I am ready."
FOLLOW PHEELZ:
Twitter | Instagram | Facebook | YouTube | TikTok | Spotify | Press Site
For more information, please contact: 
DC Talent Agency