Kobby Loam, The Young Entertainment, Media And Digital Entrepreneur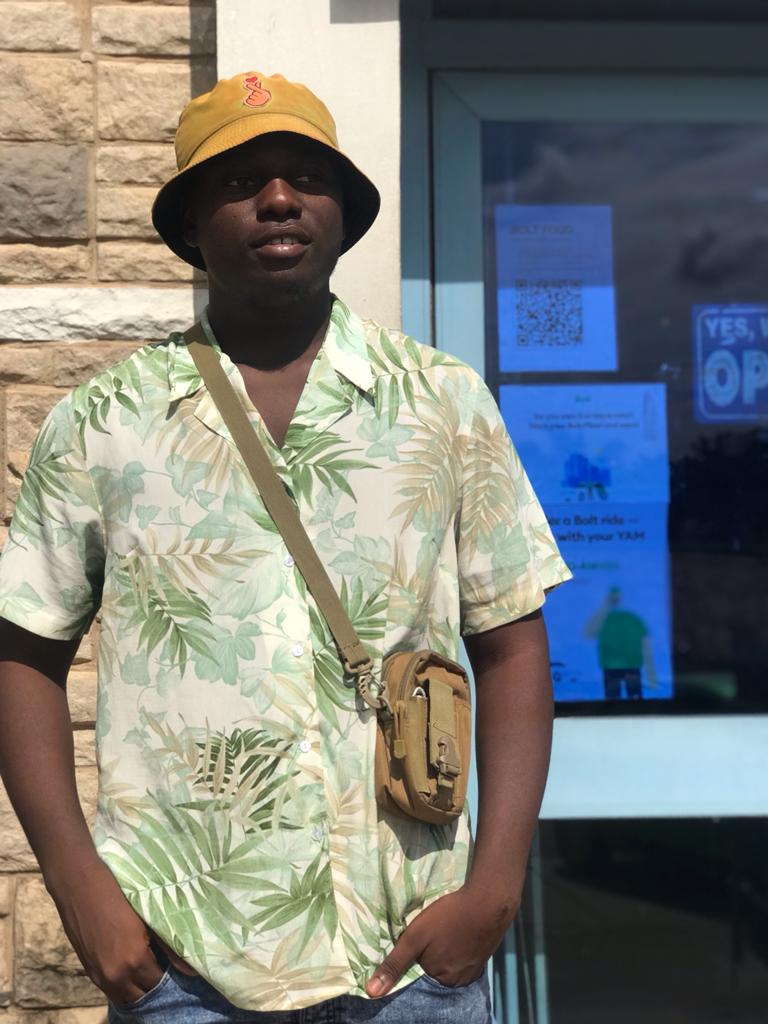 Osei Kwabena Seffah-Bonsu, widely known in the Entertainment, Media & Communications landscape is a creative genius who has aggregated a whole lot of rich experience in his field of work as an Entertainment, Media & Digital Entrepreneur. He is the founder & CEO of Loam Entertainment; a composite Entertainment company which is into Talent Management, Event Planning & Management, Music Production, Music Publishing, Music Distribution, Music Promotion & Marketing, A & R."
Kobby Loam hails from Amoaful in the Ashanti region of Ghana. He has had a strong passion for excellence and entrepreneurship right from his childhood. His academic laurels cannot be looked over, he has always been a creative arts enthusiast who finds serious interest in arts and entertainment, especially music. The drive for his passion in the creative arts space shot to a high level when was awarded as a 2X Overall Best Student in Creative Arts in his primary school days. He's a proud alumni of the great Pope John Senior High School and currently studying Public Relations at UNIMAC(GIJ).
Over the years, he has been a pivotal instrument in making sure that upcoming musicians are given hope & motivation. In 2021, he was honored by Talent House Awards for his efforts & dedication to his work; and the massive impact he has had on the entertainment industry in Ghana. Whiles in high school, Kobby Loam was actively involved in entertainment. This led to his appointment as the Coordinator of the Pope John SHS entertainment committee. He was in charge of the organization of events and coordination of team members to ensure effective work.
He has directly & indirectly worked on promotional campaigns for huge entertainers & creatives such as Bill Asamoah, KECHE, Genius Selection, Comedian Waris, Nana Romeo, Dj Justice, Kula Perry,Bullgod Of Bullhaus,John Dumelo, Funny Face, Sneaker Nyame, Odehyie Apparel, Quamina MP, Kofi Okyere Darko(KOD) and many others.
Kobby Loam has lead digital, PR campaigns and event projects for companies & brands such as; Leafy Lifestyle Ghana, Rock Energy Drink, Greenway International, Odehyie Apparel,E & R Luxury Travels, Melo Foods,Ntim Travel & Tour, Truth TV, Fear No Man Clothing, Talent House Awards, Youth Empowerment Awards, Rhythms On Da Runway. He has also worked with media agencies such as; Accra FM, Top FM, Goodies Radio, Safoa Band, 3RD TV, Jblack Conceptz and many others.
All You Need To Know About Danny Lampo, The UK Based Ghanaian Musician Breaking Boundaries With His Music
Danny Lampo
is a UK-based Afro beat artiste and footballer who is quickly making a name for himself in both industries. With a unique sound that blends elements of traditional Ghanaian music with modern Afro beat rhythms, Danny Lampo has been able to capture the attention of audiences around the world.
Danny Lampo has had the opportunity to collaborate with several notable artistes in the industry, including Medikal, Kwamz and Flava, Kwabena Kwabena, Nana Quarme, Article Wan, the late legendary musician Sonni Bali, Samini, Sarkodie, KK Fosu, Ofori Amponsah, Baroki, Stephanie Benson, and many others. He has also worked with top music promoters like Alordia Promotions, Bizzles, Big Nash, and Promoter Koolic, who have helped to amplify his music and bring it to a wider audience. These collaborations and partnerships have helped to establish Danny Lampo as a rising star in the music industry, and he continues to work hard to create music that inspires and uplifts his fans.
In addition to his music career, Danny Lampo is also an accomplished footballer who has played for various teams throughout his career. Despite his busy schedule, he has been able to balance his passion for music with his love of the game, using his platform to raise awareness of important issues and inspire others to pursue their dreams.
Recently, Danny Lampo was billed as the headline artist at Action Carnival in London, where he wowed audiences with his high-energy performances and infectious beats. He has also released many popular singles, including "Paper," "Tight Thing," "Kung Fu," and "Ebony," which have helped to spread awareness of Ghanaian music and culture around the world.
Most recently, Danny Lampo released his debut album, African Queen, which features collaborations with other rising stars in the industry, including Star Vicy and AJ Safoa. The album has been well-received by audiences and has helped to further establish Danny Lampo as a rising star in the music industry.
Despite his success, Danny Lampo remains humble and dedicated to his craft. He continues to work hard to create music that inspires and uplifts his fans, while also pursuing his passion for football and using his platform to make a positive impact in the world.
In conclusion, Danny Lampo is a talented and versatile artiste who is quickly making a name for himself in both the music and football industries. With his infectious beats, unique sound, and inspiring.
Story: Promoter Koolic