All You Need To Know About TEPHIE; A Graduate Nurse, A Fashion Student And A Model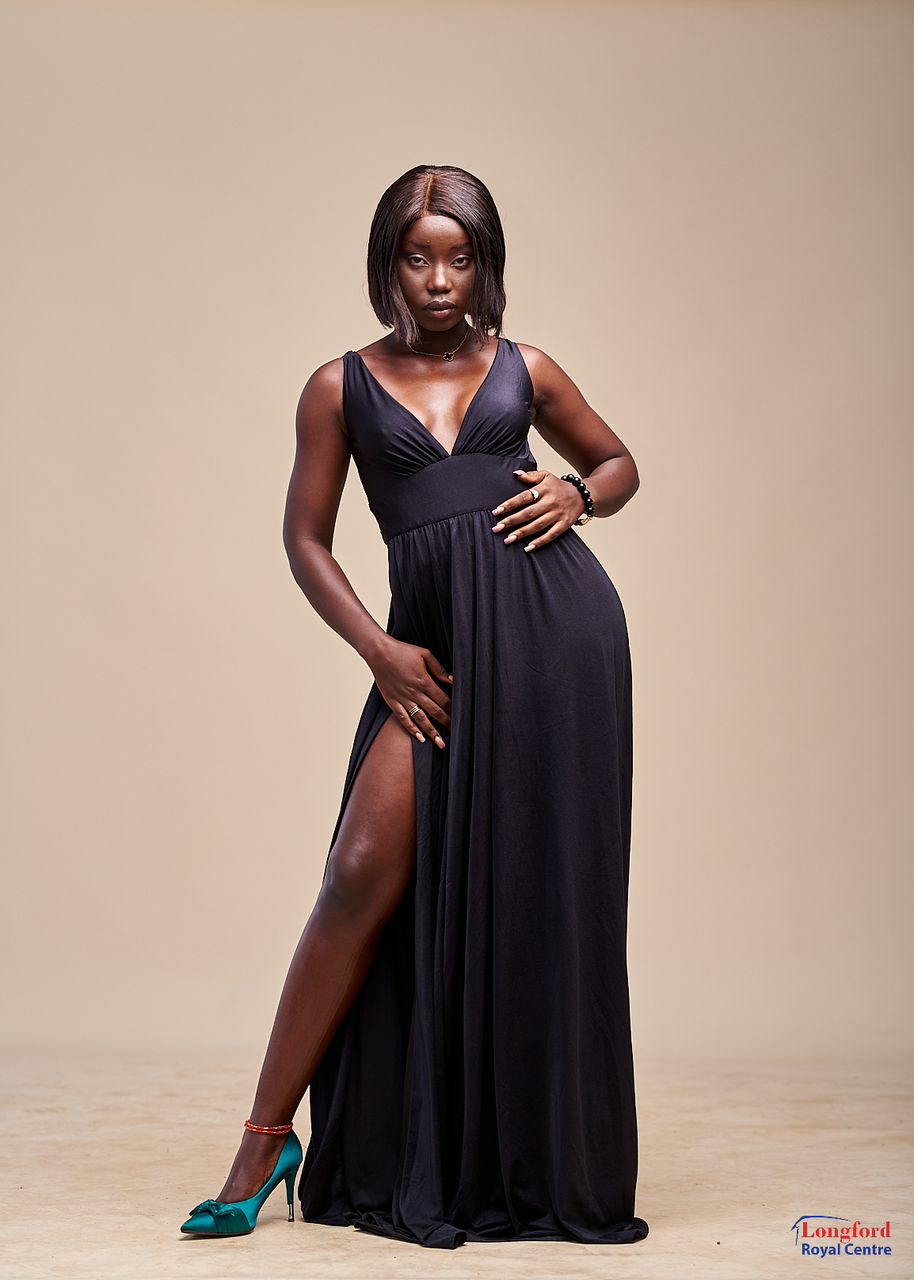 Stephanie Yeboah, also known as TEPHIE, is a 26-year-old graduate nurse and fashion student hailing from Kumasi in the Ashanti region. With a strong belief in the power of education and talent, Stephanie is a passionate model who aspires to take modeling to new heights and inspire young women to believe in themselves.
From a young age, Stephanie has been fascinated by the world of fashion and modeling. She sees modeling as a way to stand firm and express herself creatively. Stephanie firmly believes that education is the key to success, but it is talent that can truly elevate one's potential. Her ambition is to bring modeling and fashion together to create something unique and transformative.
Stephanie's journey as a model has not been without its challenges. She has faced criticism from people who may not understand or appreciate her passion for modeling. She has also encountered threats and faced a lack of support from her family, who may view modeling as a risky or unconventional career choice. Despite these obstacles, Stephanie remains undeterred in her pursuit of her dreams.
One of Stephanie's core motivations as a model is to inspire young women to believe in themselves, just as she did. She wants to break stereotypes and show that modeling can be a platform for empowerment and self-expression. Stephanie believes that every young woman deserves to feel confident and empowered in her own skin, regardless of societal norms or expectations.
Stephanie has also overcome challenges by leveraging the power of connections and collaborations. She has been fortunate to meet new people every day who are willing to support her journey. She has participated in photoshoots with renowned photographers, which have helped her gain exposure and build her portfolio. Stephanie's tenacity and determination have propelled her forward despite the challenges she has faced.
Looking ahead, Stephanie is determined to take modeling to new heights with her unique vision for fashion.
Get in touch with TEPHIE via
Facebook: https://www.facebook.com/nanaakua.yeboah.5205?mibextid=LQQJ4d
Twitter: https://twitter.com/queen_tephie?t=2bGWPQKCuDV8jt6WL8ogNA&s=09
Instagram: https://instagram.com/queen_tephie_?igshid=YmMyMTA2M2Y=
All You Need To Know About Danny Lampo, The UK Based Ghanaian Musician Breaking Boundaries With His Music
Danny Lampo
is a UK-based Afro beat artiste and footballer who is quickly making a name for himself in both industries. With a unique sound that blends elements of traditional Ghanaian music with modern Afro beat rhythms, Danny Lampo has been able to capture the attention of audiences around the world.
Danny Lampo has had the opportunity to collaborate with several notable artistes in the industry, including Medikal, Kwamz and Flava, Kwabena Kwabena, Nana Quarme, Article Wan, the late legendary musician Sonni Bali, Samini, Sarkodie, KK Fosu, Ofori Amponsah, Baroki, Stephanie Benson, and many others. He has also worked with top music promoters like Alordia Promotions, Bizzles, Big Nash, and Promoter Koolic, who have helped to amplify his music and bring it to a wider audience. These collaborations and partnerships have helped to establish Danny Lampo as a rising star in the music industry, and he continues to work hard to create music that inspires and uplifts his fans.
In addition to his music career, Danny Lampo is also an accomplished footballer who has played for various teams throughout his career. Despite his busy schedule, he has been able to balance his passion for music with his love of the game, using his platform to raise awareness of important issues and inspire others to pursue their dreams.
Recently, Danny Lampo was billed as the headline artist at Action Carnival in London, where he wowed audiences with his high-energy performances and infectious beats. He has also released many popular singles, including "Paper," "Tight Thing," "Kung Fu," and "Ebony," which have helped to spread awareness of Ghanaian music and culture around the world.
Most recently, Danny Lampo released his debut album, African Queen, which features collaborations with other rising stars in the industry, including Star Vicy and AJ Safoa. The album has been well-received by audiences and has helped to further establish Danny Lampo as a rising star in the music industry.
Despite his success, Danny Lampo remains humble and dedicated to his craft. He continues to work hard to create music that inspires and uplifts his fans, while also pursuing his passion for football and using his platform to make a positive impact in the world.
In conclusion, Danny Lampo is a talented and versatile artiste who is quickly making a name for himself in both the music and football industries. With his infectious beats, unique sound, and inspiring.
Story: Promoter Koolic