Get Familiar With Ghanaian Singer, Rapper And Music Producer; Kweku Darlington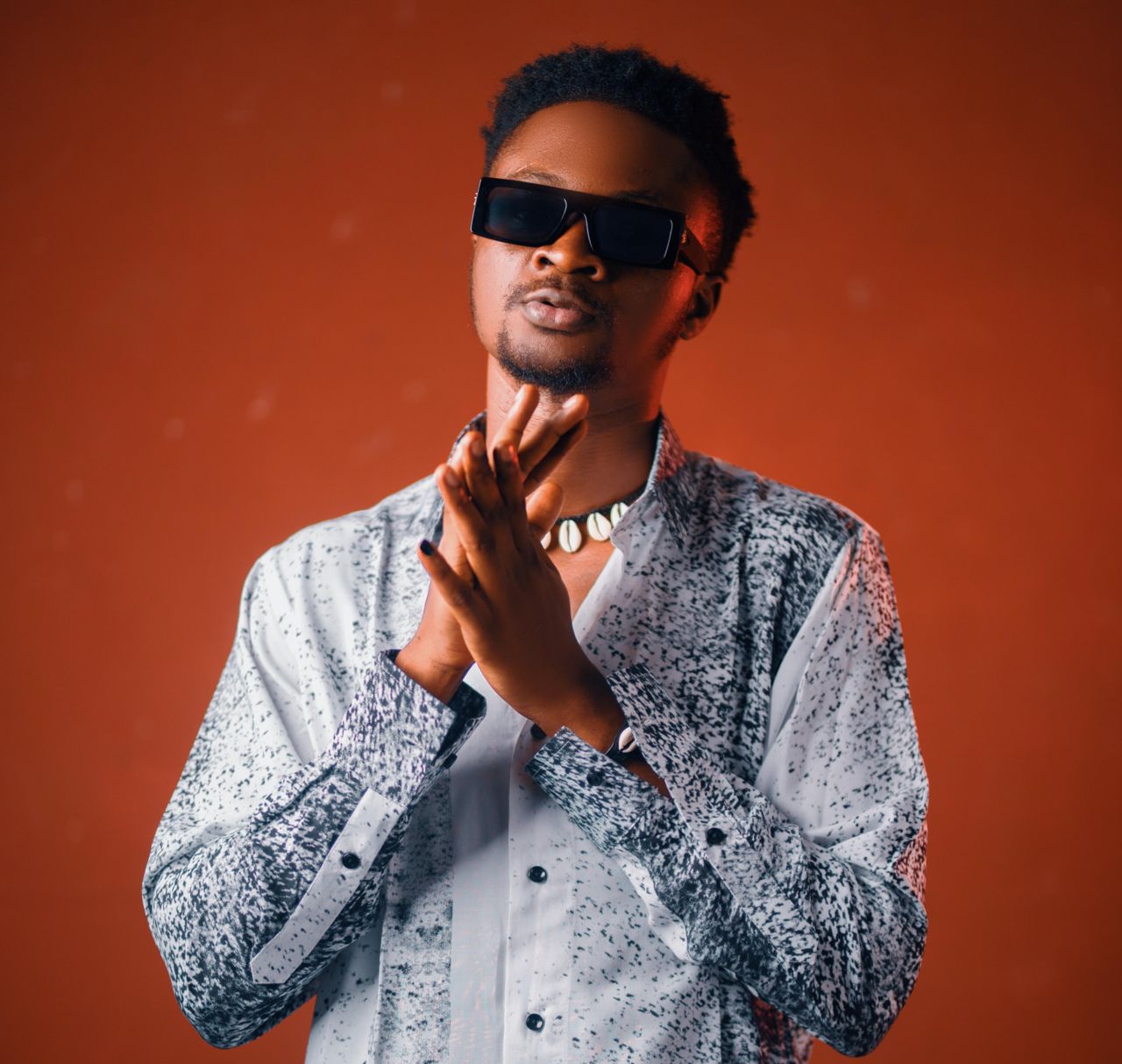 Born Emmanuel Kweku Owusu Darlington on July 17th, 1996, Kweku Darlington, as he is popularly referred to, is a singer/rapper & music producer from Ghana, West Africa.
Darlington started writing & recording music at the age of 14 and since then, it has been his source of happiness.
He entered the TV3 Mentor Reloaded competition in 2019/2020 in which he gained a lot of followers due to his amazing concepts of music and performances.
Kweku Darlington released his first single 'Obaa Ne Barima (Woman and Man)' after the show, with a video which went viral on Facebook and Instagram.
He further released two other singles which did barely well as compared to his first single. Obaa Ne Barima is one of Kweku Darlington's most talked about and successful singles.
His recent release Sika Aba Fie featuring Yaw Tog & Kweku Flick was the most played song on Ghanaian Radio as at 21/03/ 2021 and was his breakthrough.
"Sika Aba Fie" became the anthem on the street right after the release and triggered artistes like Kuami Eugene and Fameye to join forces with talented artiste Kweku Darlington on the remix.
'Sika Aba Fie' is a twi phrase directly translated in English as "Money Has Come Home"; a drill song that preaches hard work and how necessary it is to go get it.
Kweku moved on to record with the winner of Big Brother Naija 2019/2020 Laycon which was released on the 6th of August 2021.
His breakthrough song "Sika Aba Fie" grabbed him several nominations in the various music awards in the country, talk of 3music Awards, Vodafone Ghana Music Awards, Ghana Music Awards France and many more. Due to his diligence towards his craft, he was able to win the Best Collaboration of the year in the 2022 Ghana Music Awards France with his hit song Sika Aba Fie featuring Yaw Tog and Kweku Flick.
In the year 2022, he released his first single in the month of May titled "Baabi Awu" translated as "Everywhere die"which was massively accepted by Ghanaians and put the nation to a surprise as they didn't believe the artiste could sing in such a beautiful way. He went on to drop another single titled 'Onipa' featuring Fameye and Okyeame Kwame which received a massive talk and accolades from the country due to it's lyrical content and arrangement of the song.
He released four outrageous projects last year, talk of Baabi Awu, Onipa Go Slow and his last song which displayed his versatility titled Osama.
Get in touch with Kweku Darlington on social media via
Facebook: https://web.facebook.com/KwekuDarlingtonOnline
Twitter: https://twitter.com/KwekuDarlingGH
Instagram: https://www.instagram.com/kwekudarlingtongh/
All You Need To Know About Danny Lampo, The UK Based Ghanaian Musician Breaking Boundaries With His Music
Danny Lampo
is a UK-based Afro beat artiste and footballer who is quickly making a name for himself in both industries. With a unique sound that blends elements of traditional Ghanaian music with modern Afro beat rhythms, Danny Lampo has been able to capture the attention of audiences around the world.
Danny Lampo has had the opportunity to collaborate with several notable artistes in the industry, including Medikal, Kwamz and Flava, Kwabena Kwabena, Nana Quarme, Article Wan, the late legendary musician Sonni Bali, Samini, Sarkodie, KK Fosu, Ofori Amponsah, Baroki, Stephanie Benson, and many others. He has also worked with top music promoters like Alordia Promotions, Bizzles, Big Nash, and Promoter Koolic, who have helped to amplify his music and bring it to a wider audience. These collaborations and partnerships have helped to establish Danny Lampo as a rising star in the music industry, and he continues to work hard to create music that inspires and uplifts his fans.
In addition to his music career, Danny Lampo is also an accomplished footballer who has played for various teams throughout his career. Despite his busy schedule, he has been able to balance his passion for music with his love of the game, using his platform to raise awareness of important issues and inspire others to pursue their dreams.
Recently, Danny Lampo was billed as the headline artist at Action Carnival in London, where he wowed audiences with his high-energy performances and infectious beats. He has also released many popular singles, including "Paper," "Tight Thing," "Kung Fu," and "Ebony," which have helped to spread awareness of Ghanaian music and culture around the world.
Most recently, Danny Lampo released his debut album, African Queen, which features collaborations with other rising stars in the industry, including Star Vicy and AJ Safoa. The album has been well-received by audiences and has helped to further establish Danny Lampo as a rising star in the music industry.
Despite his success, Danny Lampo remains humble and dedicated to his craft. He continues to work hard to create music that inspires and uplifts his fans, while also pursuing his passion for football and using his platform to make a positive impact in the world.
In conclusion, Danny Lampo is a talented and versatile artiste who is quickly making a name for himself in both the music and football industries. With his infectious beats, unique sound, and inspiring.
Story: Promoter Koolic