Black Sherif Releases New Single 'Oh No'
BET Award-winning artiste Black Sherif releases a new single, titled 'Oh No' today through his record label; RBA and EMPIRE.
This song asserts the 21-year-old's dominance as one of the front-runners leading the charge from Africa to the rest of the world.
'Oh No'; a Highlife, soul and drill-infused anthem produced by his in-house producer and long-time collaborator; Samsney, with additional production by Joker Nharnah, details the rapper's resilience in navigating through the cold storms of adversities while still staying true to his art.
The song's resounding chorus finds the 'BET International Flow' winner reaffirming his decision to keep working while staying true to who he is and never switching up.
Detailing the inspiration behind 'Oh No', the singer reiterated;
"It feels like me standing at the edge of an open pit but I know the resultant effect of the very next step at that moment in time.
I chose to live my life devoid of any fear of falling into the pit. There are voices around and within; pushing me. Either to direct my next step away from the pit or have me fall into this deep abyss.
"Oh No", is a reaffirmation to my destiny and my calling. It's me defining who I am, what I have believed in and basking in the work I have put in thus far".
Black Sherif began the year with the release of a double single project dubbed, 'Take Care of Yourself Blacko'– self-care affirmation songs which preach healing and taking time to reflect on his journey.
Stream From Link Below:
Mobile Web Ghana's Africa Digital Skills Conference 2023 Records Outstanding Participation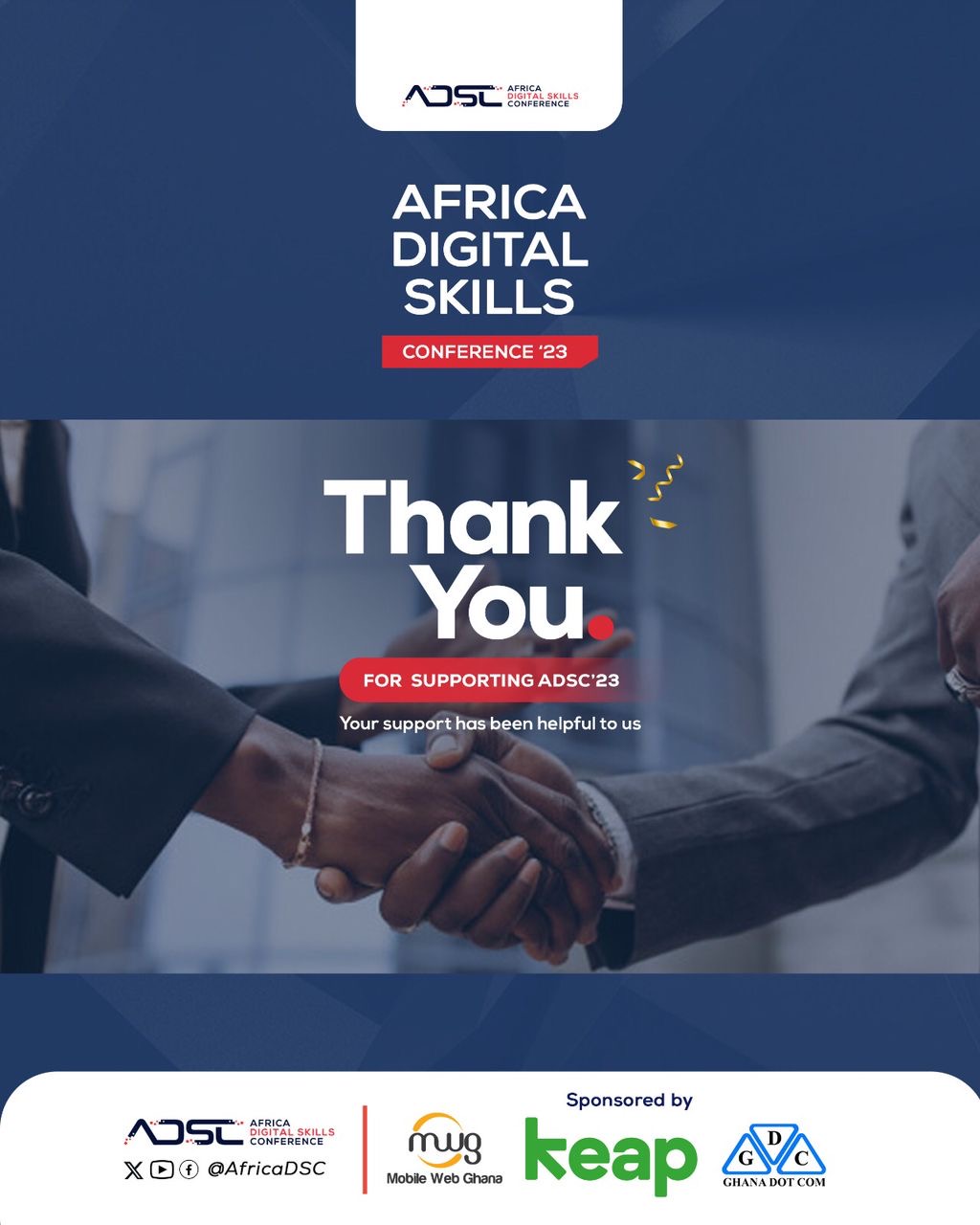 Mobile Web Ghana, in collaboration with Ghana Dot Com and Keap, is pleased to announce the successful conclusion of the fourth annual Africa Digital Skills Conference 2023, its most impactful to date. 
The event, which took place online from November 7th to November 9th, 2023, saw an unprecedented increase in active participation across the African continent.
This year's conference had a total of 7,162 session attendees, which is more than double the previous year's figure of 2,997.
Attendees at the sessions came from 53 different countries, demonstrating the continent's growing digital synergy and interest. The conference was led by 40 trainers, each of whom provided unique insights and knowledge in a variety of emerging and highly relevant digital fields.
Key digital skills such as data analysis, graphic design, digital marketing, social media marketing, programming, and product development were among the digital skills taught. 
These essential digital skills are the foundation of the modern digital economy, and this will enable the youth to positively contribute to the continent's growth story.
"We are thrilled by the high participation in this year's Africa Digital Skills Conference," said Florence Toffa, director of Mobile Web Ghana. This overwhelmingly positive response attests to changing digital needs and quantifies the value of this conference to Africa's expanding digital ecosystem."
The fourth annual conference's success demonstrates Mobile Web Ghana and its partners' unwavering commitment to promoting digital empowerment among African youths. 
It also highlights the potential for digital learning platforms to scale their impact and equip African youth with the skills they need to navigate and thrive in the digital economy.
The Africa Digital Skills Conference 2023 further confirms the advancement and potential of digital learning in Africa, and the organisers eagerly anticipate the fifth edition next year.
For more information about the next Africa Digital Skills Conference or to collaborate with us, please visit Africadigitalskillsconference.org or email info@mobilewebghana.org. 
About MobileWeb Ghana
Mobile Web Ghana is a non-profit organization dedicated to promoting digital literacy and entrepreneurship among Africa's youth. Their influential training, partnerships, and events help to shape Africa's expanding digital economy.
Contact :