BlackT Igwe Teams With Shado Chris On New Single "Humm Humm"
BlackT Igwe has just scored a new jam with a potential of becoming his new big hit.
BlackT Igwe teams up with Shado Chris to deliver "Humm Humm", a worldwide anthem that will be talked about for its influence and the joy it came with.
Titled "Humm Humm", BlackT which features popular Ivorian Producer/Musician, Shado Chris is a ploy to revitalize and market BlackT's visibility across other Francophone areas as well as the entire West African region, and at large the continent and over.
"Humm Humm" is a fusion of West African Afrobeats melodies with the South African Amapiano rhythm, giving a perfect song that will have listeners across the world.
Stream Song Here: https://onerpm.link/blacktigwe-hummhumm
About BlackT Igwe
Born as Eric Otu, BlackT Igwe is a Ghanaian Artiste and Producer domiciled in Togo; he has lived most of his early life there were he developed his musicianship for over a decade.
He majors in Afrobeats/Afropop, RnB, with heavy use of Francophone. He is quite a versatile artiste who fits in many styles with0 lyrics and melodies coming to him effortlessly. He got signed and officially unveiled by Kefa Entertainment at a press soirée in Togo on Saturday, July 9, 2022.
About Shado Chris
Falé Christian Djérianémé Marc-Alexandre, better known as Shado Chris, is an award-winning Ivorian singer, producer, and label owner whose skill is well-known throughout West Africa and beyond. Shado Chris was born in 1987 in Cocody, an Abidjan suburb, and is recognized for his dynamic mix of hip-hop, RnB, and dance music-infused pop.
He has produced big songs for Nasty C, Runtown, Mr. Eazi, DJ Arafat, just to name a few.
Frenzyoffixial X Bizizi X Kaygee Daking – Gushehe (Official Video)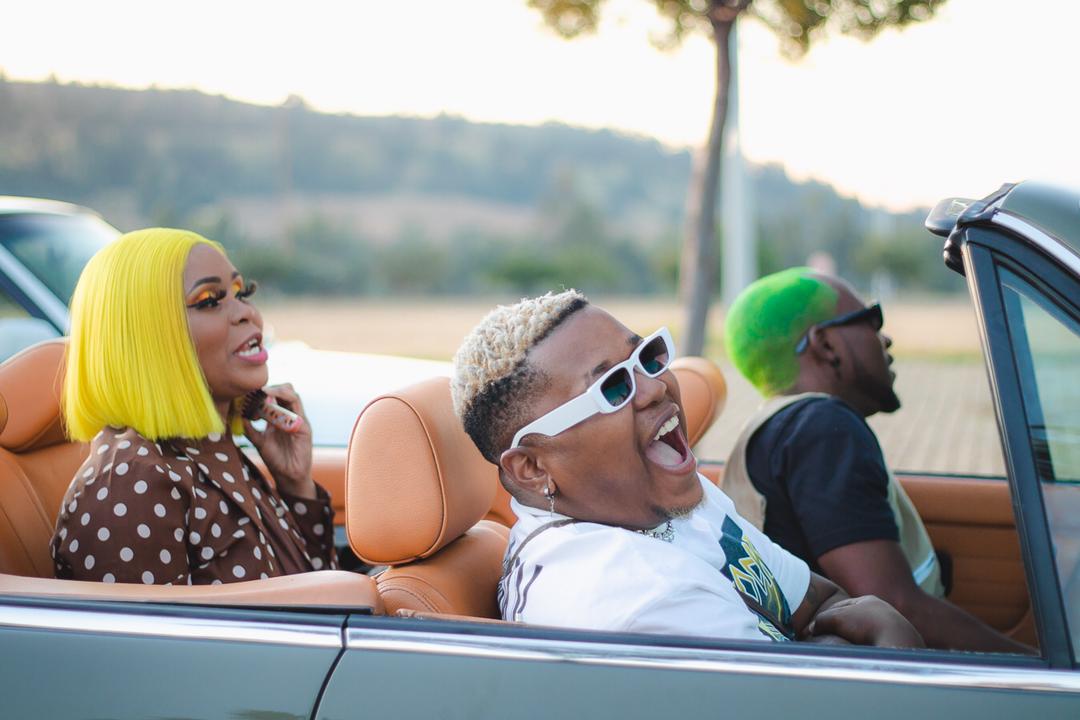 Frenzyoffixial, a South African-based Nigerian-born versatile singer, has finally released the highly anticipated official video for one of the biggest Amapiano songs in South Africa, "Gushehe," featuring Bizizi and Kaygee Daking.
"Gushehe" is an Amapiano and Afro-beats single that, lyrically, speaks to the growing popularity of Amapiano as a sub-genre in house music and its infiltration into the South African dance club culture. The single has gone on to become a fan favourite, even with very little promotion and marketing by the artists, because of its distinctive sound and how it cleverly subverts the house sub-genre in its sound. Since its first radio play, the hook of the song continues to trend on social media with people writing, Gushehe" or "Ngphethi ntsimbi yabelungu igusheshe maan," which are some of the song's lyrics. Fans have also gone on to either post reaction videos to the song, or images and memes that encapsulate how they feel when they hear the song.
The visuals for "Gushehe" are a captivating and colourful music video that will have you glued to your screen and singing along.
The video was shot in South Africa and was directed by Some Idiot.
Connect On Instagram: @frenzyoffixial || @bizizi_official || @kaygeedaking