BlackT Igwe Teams With Shado Chris On New Single "Humm Humm"
BlackT Igwe has just scored a new jam with a potential of becoming his new big hit.
BlackT Igwe teams up with Shado Chris to deliver "Humm Humm", a worldwide anthem that will be talked about for its influence and the joy it came with.
Titled "Humm Humm", BlackT which features popular Ivorian Producer/Musician, Shado Chris is a ploy to revitalize and market BlackT's visibility across other Francophone areas as well as the entire West African region, and at large the continent and over.
"Humm Humm" is a fusion of West African Afrobeats melodies with the South African Amapiano rhythm, giving a perfect song that will have listeners across the world.
Stream Song Here: https://onerpm.link/blacktigwe-hummhumm
About BlackT Igwe
Born as Eric Otu, BlackT Igwe is a Ghanaian Artiste and Producer domiciled in Togo; he has lived most of his early life there were he developed his musicianship for over a decade.
He majors in Afrobeats/Afropop, RnB, with heavy use of Francophone. He is quite a versatile artiste who fits in many styles with0 lyrics and melodies coming to him effortlessly. He got signed and officially unveiled by Kefa Entertainment at a press soirée in Togo on Saturday, July 9, 2022.
About Shado Chris
Falé Christian Djérianémé Marc-Alexandre, better known as Shado Chris, is an award-winning Ivorian singer, producer, and label owner whose skill is well-known throughout West Africa and beyond. Shado Chris was born in 1987 in Cocody, an Abidjan suburb, and is recognized for his dynamic mix of hip-hop, RnB, and dance music-infused pop.
He has produced big songs for Nasty C, Runtown, Mr. Eazi, DJ Arafat, just to name a few.
Nyarko Becomes Helpless In Romantic New Single "YOU"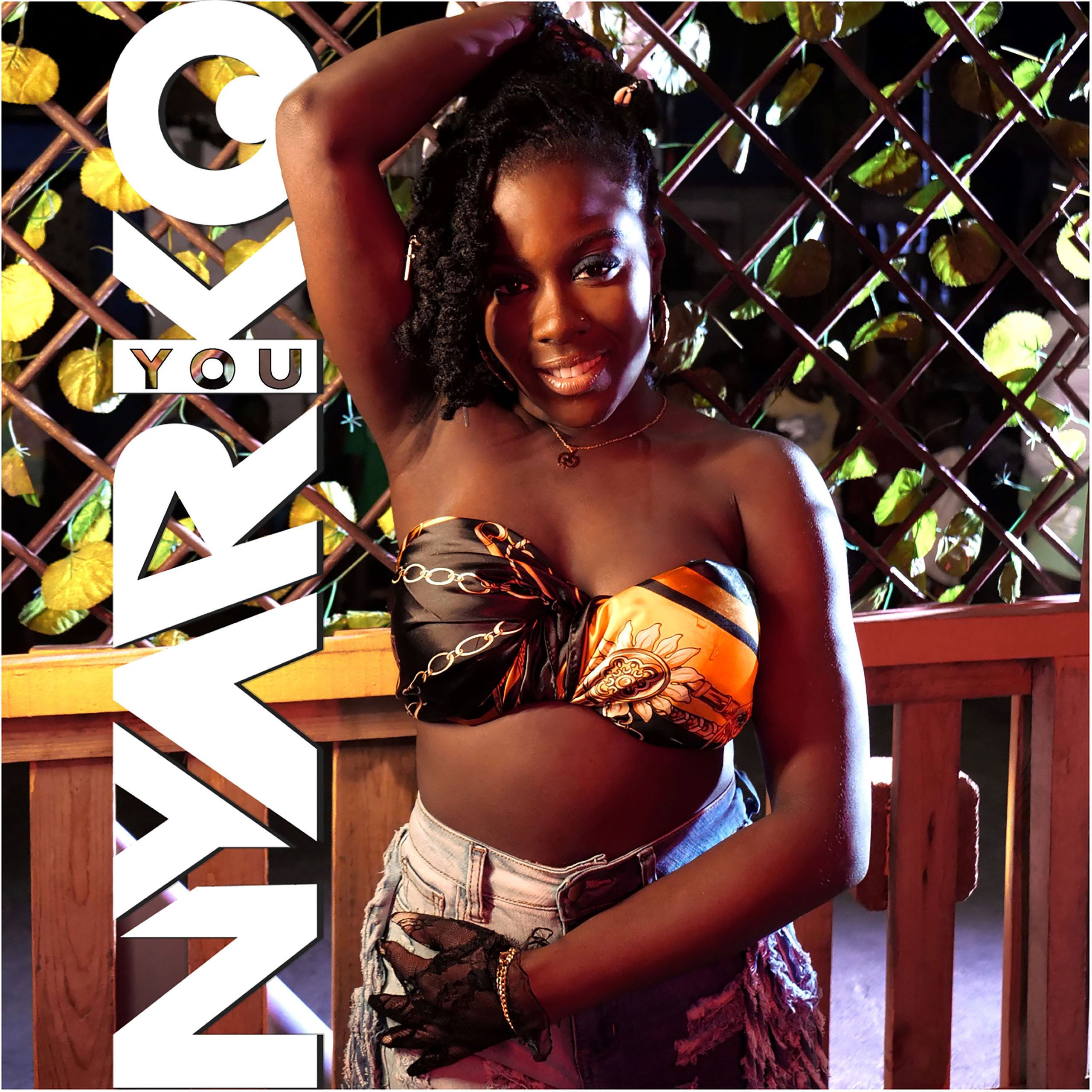 After serving three bops in 2022, Ghanaian-Dutch rapper Nyarko is back to show her fans and music lovers a new side. The Dutch-born femcee starts the year with a mid- tempo love song, "YOU." The single showcases Nyarko's vulnerable and romantic side while delivering her signature fiery energy. The song, released on March 16, also reflects her versatility as an artist and her ability to create music that resonates with her audience. With its catchy beat and relatable lyrics, "YOU" will become a fan favorite and cement Nyarko's place as one of Ghana's and the Netherlands' rising stars.
"YOU" features production from Nigerian Afrobeat producer Barobeatz. It is the first single off Her debut EP, "VIBES", which is set for release in April. The seven-track EP will also include her previously released single "MOOD." With the upcoming release of her debut EP, "VIBES", fans can expect to hear more of Nyarko's unique sound and storytelling abilities. The project promises to be a dynamic collection of tracks showcasing Nyarko's range as a singer- songwriter.
Giving music lovers a sneak peek of the EP, Nyarko said, "The EP touches on different themes; that is why it is called Vibes: because every song brings a different vibe." "From confidence to the celebration of life to love and focusing on oneself, everyone can relate to at least two songs on the project.
Song Streaming Link – crux-global.lnk.to/nyarko-YOU
Whether it's hard UK flows or danceable Afro vibes: when Nyarko  in the building , fire enters. FUNX, NL
Connect with "NYARKO" on Socials.
Twitter – @OfficialNyarko1 Instagram – @OfficialNyarko TikTok – @OfficialNyarkoo Facebook – @OfficialNyarko YouTbe – @OfficialNyarko
For Press and General Enquiries. E-mail – info@officialnyarko.com