D'banj Breaks Silence On Arrest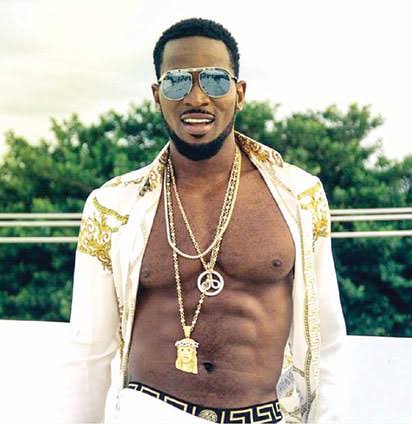 Nigerian music star D'Banj has broken his silence hours after reports went wild that he has been arrested in his home country in a case relating to fraud.
In a post on Instagram, the Kokomaster revealed he has assisted the commission with all the information they require and he is confident they can unravel the truth.
"Global thank you to the world. I was invited on an ongoing investigation in ICPC. I have assisted the commission with all I know and I am confident in their capacity to unravel the truth. I have no business with fraud, all I do is chop life. I was released on self-recognition because nothing was seen or found on me. God bless you all my people."
View this post on Instagram
On Wednesday, December 7, 2022, reports went viral that the artist had been arrested over allegations of fraud after millions of dollars meant to help unemployed youths start businesses was reported missing.
Nigeria's anti-corruption agencies said in a statement on Wednesday that "billions of naira" had been diverted.
More than two million Nigerians aged between 18 and 35 have benefited from the N-Power scheme since it was launched, according to the government.
At least 280bn Naira ($629m; £516m) was distributed in 2019 to beneficiaries who started small businesses, the authorities said.
Ten other people, as well as D'banj, are being investigated, the anti-corruption agency said.
Westline Entertainment Opens Nominations For 2023 Western Music Awards
Westline Entertainment, organizers of the prestigious Western Music Awards have opened nominations for the 7th edition.
The awards schemes has 29 categories in this year's edition, taking out one category from last year. "The 'Most streamed Artiste of the year' became a challenge last year as Artistes were submitting conflicting figures from different streaming platforms.
There is therefore the need for a clear definition with concentration on which of the streaming platforms we will concentrate on to determine the winner so for now it's out, pending the board's final decision" Nana Kwesi Coomson, head of Public Relations of Western Music Awards noted.
Works of Artistes and other stakeholders from February 2022 to January 2023 are considered eligible for this year's Western Music Awards.
The deadline for nominations is April 30, 2023.
According to the Public Relations Department of the organizers, the theme for this year's Western Music Awards is 'This Is Music.'
All entries should be submitted via www.wmagh.com/submission by April 30, 2023.
The categories up for nomination include:
Afropop Song of the year
Album/EP of the year
Artiste of the Year
Best Blogger/ Promoter of the year
Brass Band of the year
Best Collaboration of the year
Entertainment Show of the year
Most Popular Ghanaian Song of the year
Gospel Artiste of the year
Gospel Song of the year
Group of the year
Highlife Artiste of the year
Highlife Song of the year
Hiplife Artiste of the year
Hiplife Song of the year
Hiphop Artiste of the year
Hiphop Song of the year
Music Video of the year
New Artiste of the year
Music Producer of the year
Radio DJ of the year
Rapper of the year
Reggae/Dancehall Artiste of the year
Reggae/Dancehall Song of the year
Most Popular Regional song of the year
Song Writer of the year
Urban Gospel Song of the year
Western Diaspora Artiste of the year
Best Instrumentalist of the year