DopeNation Drops A Daring Song For NDC And NPP -Video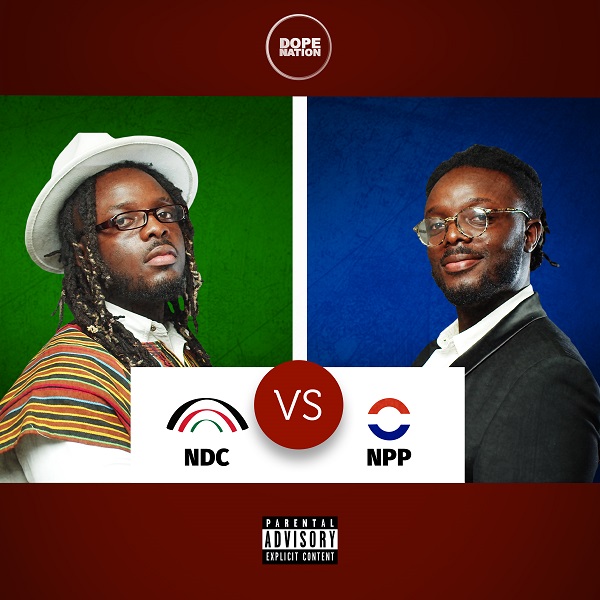 DopeNation steps out of their way to drop a thought-provoking single questioning both major Ghanaian Political Parties, NDC and NPP about the State of the Economy.
This is quite unusual of Dopenation but YES! They are Ghanaians and definitely got reason to question successive Governments for their 'dodgy' ways of running the country. In recent times things have taken a very stern positon on the lives of many Ghanaians, both the working class and unemployed. Things have taken a diverse turn and DopeNation wouldn't let it slide. The Duo decide to sarcastically pick either side of both major political parties to run a commentary on the State of Affairs.
About The Song:
NDC vrs NPP song is a rap song that narrates two political parties and their contest for power. Both parties go on a banter where the ruling party talks about their policies implemented that has gotten the country running while the other opposes with a counter conversation on the same issues. It speaks on the economic situation Ghanaian citizens face due to the mismanagement of public funds by these political parties. It expresses the frustration and disappointment of a youth in line with day to day activity of the government on ruling the country on a hiphop beat.
Take a Listen Here: https://onerpm.lnk.to/Ndc-Vs-Npp
They dropped an official video for it too; quite intriguing a video which visibly narrates the docu-lyrics. Watch the video and drop some comments for DopeNation.
Strongman And King Paluta Break Ground with Chart-Topping Fusion Track 'Chilling'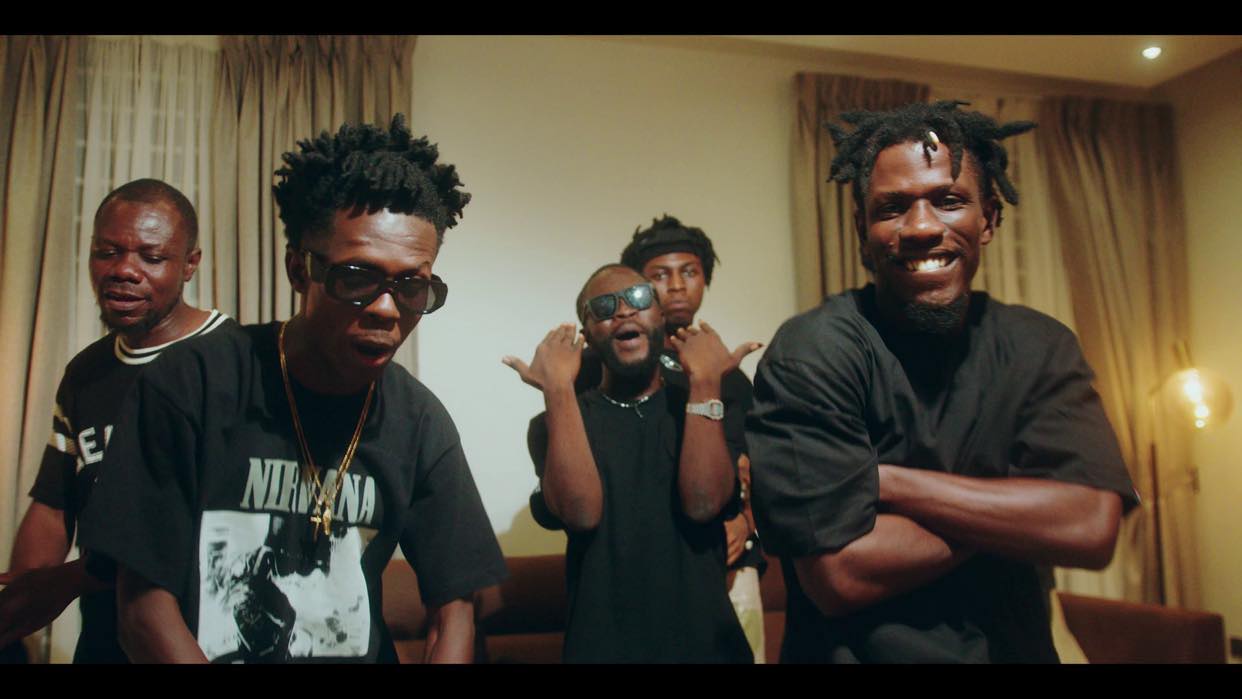 In a groundbreaking collaboration, Ghanaian artist Strongman teams up with the versatile King Paluta to release a highlife drill fusion titled "Chilling." This fresh tune not only showcases Strongman's impeccable rap lines but also introduces the audience to King Paluta's refreshing vocals, who also takes on the role of the producer for this chart-worthy track.
Stream "Chilling" by Strongman featuring King Paluta-  https://mipromo.ffm.to/strongman-chilling-king-paluta
"Chilling" is a musical masterpiece that seamlessly blends the vibrant energy of highlife and the gritty edge of drill, offering a unique auditory experience. Strongman, known for his lyrical prowess, delivers compelling rap lines that resonate with authenticity, while King Paluta's catchy choruses add a melodic dimension to the track. The fusion of these two talented artists creates a dynamic synergy that sets "Chilling" apart in the Ghanaian music scene.
What makes "Chilling" even more remarkable is the dual role played by King Paluta. Not only does he showcase his vocal prowess with refreshing choruses, but he also takes on the responsibility of producing the track. This dual talent adds an extra layer of authenticity to the collaboration, highlighting the artistic depth and versatility of both Strongman and King Paluta.
Beyond its infectious beats and engaging melodies, "Chilling" carries a message that resonates with many. The track speaks to the theme of finding success despite being underrated. Strongman's verses touch upon the struggles and triumphs he has faced in his journey, emphasizing the resilience required to overcome challenges and achieve greatness.
"Chilling" not only marks a collaboration between two Ghanaian talents but also represents an exploration of musical genres. The infusion of highlife and drill elements in the track demonstrates the artists' willingness to experiment and push the boundaries of traditional soundscapes.
As "Chilling" has been released, fans and music enthusiasts are eagerly poised to vibe with the auditory delight promised by this collaboration. The track is expected to resonate with a diverse audience, drawing in fans of rap, highlife, and drill music alike.
Strongman and King Paluta have joined forces to deliver a track that not only entertains but also carries a powerful message of triumph over adversity. As "Chilling" hits the airwaves, it is poised to make waves and leave an indelible mark on the hearts of music lovers across the nation.