Drake And LeBron James Join Forces To Invest In AC Milan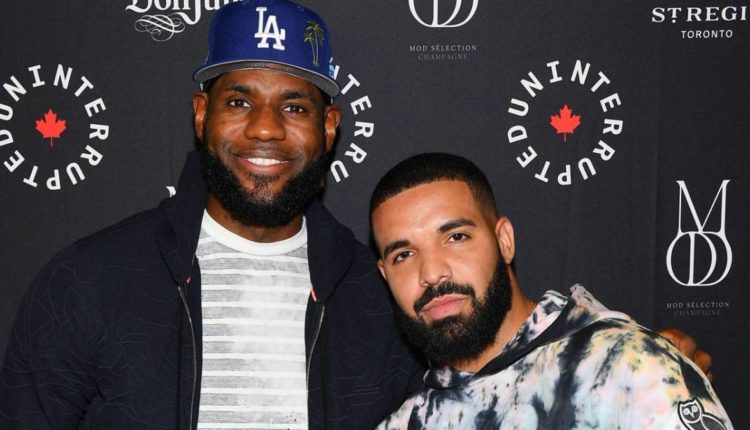 It appears that one of baseball's most elite is getting into the world of football. The Financial Times recently reported that Yankee Global Enterprises, which is the New York team's parent company, has partnered with Los Angeles-based investment firm Main Street Advisors to go in as minority investors in Italian football club, AC Milan.
The New York Yankees franchise and Main Street Advisors, a Los Angeles-based investment fund comprised of Lebron, Drizzy and legendary music executive Jimmy Iovine are partnering to complete the transaction. The Yankees have also partnered with private equity group RedBird Capital to secure the deal.
RedBird has quite the portfolio when it comes to sports ownership, with their stake in Fenway Sports Group, which is also the owner of English Premier League club Liverpool as well as acquiring AC Milan from Elliot Advisors. The deal sees James expand his sports team ownership portfolio as he only recently purchased a stake in the Boston Red Sox back in 2021. James also has ownership stakes in the Pittsburgh Penguins and Liverpool Football Club through joining Fenway Sports Group.
Drake is expected to be a passive investor in A.C. Milan as are the rest of his high-profile teammates in on the deal.
The deal with AC Milan will see Drake and James team up for the second time in the past year. Just last November, the duo invested in a sports technology company, StatusPRO, projected to be worth $57 billion USD by 2027.
Westline Entertainment Opens Nominations For 2023 Western Music Awards
Westline Entertainment, organizers of the prestigious Western Music Awards have opened nominations for the 7th edition.
The awards schemes has 29 categories in this year's edition, taking out one category from last year. "The 'Most streamed Artiste of the year' became a challenge last year as Artistes were submitting conflicting figures from different streaming platforms.
There is therefore the need for a clear definition with concentration on which of the streaming platforms we will concentrate on to determine the winner so for now it's out, pending the board's final decision" Nana Kwesi Coomson, head of Public Relations of Western Music Awards noted.
Works of Artistes and other stakeholders from February 2022 to January 2023 are considered eligible for this year's Western Music Awards.
The deadline for nominations is April 30, 2023.
According to the Public Relations Department of the organizers, the theme for this year's Western Music Awards is 'This Is Music.'
All entries should be submitted via www.wmagh.com/submission by April 30, 2023.
The categories up for nomination include:
Afropop Song of the year
Album/EP of the year
Artiste of the Year
Best Blogger/ Promoter of the year
Brass Band of the year
Best Collaboration of the year
Entertainment Show of the year
Most Popular Ghanaian Song of the year
Gospel Artiste of the year
Gospel Song of the year
Group of the year
Highlife Artiste of the year
Highlife Song of the year
Hiplife Artiste of the year
Hiplife Song of the year
Hiphop Artiste of the year
Hiphop Song of the year
Music Video of the year
New Artiste of the year
Music Producer of the year
Radio DJ of the year
Rapper of the year
Reggae/Dancehall Artiste of the year
Reggae/Dancehall Song of the year
Most Popular Regional song of the year
Song Writer of the year
Urban Gospel Song of the year
Western Diaspora Artiste of the year
Best Instrumentalist of the year