Get Familiar With Ghanaian Singer; Phalqon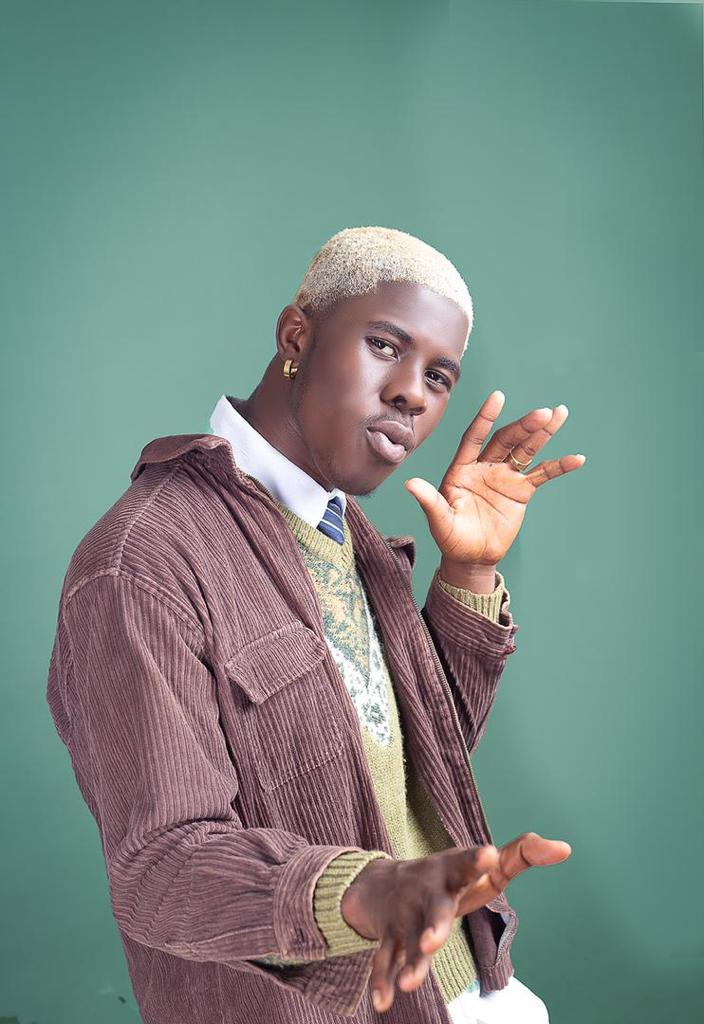 Phalqon, whose real name is Edward Kwaku Obour, is a popular Ghanaian musician known for his Afro highlife, Afrobeat, and Hiplife style of music. He was born on December 31, 2003, in New Adubiase and was raised in Kumasi, the capital city of the Ashanti Region. At the age of 9, Phalqon lived with his father and other extended family members. He attributes his strong motivation and determination to his supportive mother.
Phalqon has faced numerous challenges in his music career but remains resilient and committed to achieving his dreams. Despite the ups and downs, he continues to persevere. In 2023, he completed his secondary education at Mankranso Senior High School and received recognition for his musical talents, winning several awards.
His passion for music developed at a young age, and he started writing and recording songs in 2019. Since then, music has been a source of happiness and fulfillment for him. In January 2023, Phalqon released his debut single titled "Play" and later collaborated with Cojo Rae on a remix. The songs gained popularity through viral videos on Instagram and Facebook, surprising Ghanaians with his beautiful singing abilities. He has performed on various platforms and received positive feedback.
Phalqon has utilized various interview opportunities to appeal for investors to support his musical journey. Although there has been interest, he has mainly encountered empty promises. However, he remains motivated by his strong mental resilience and undeniable talent. Despite setbacks, he has emerged as an independent artist and is currently making waves as a young achiever.
Get in touch with Phalqon on social via @Phalqonmusic_  and Phalqonmusic_  on Audiomack and PhalqonMusic_ Youtube
All You Need To Know About Danny Lampo, The UK Based Ghanaian Musician Breaking Boundaries With His Music
Danny Lampo
is a UK-based Afro beat artiste and footballer who is quickly making a name for himself in both industries. With a unique sound that blends elements of traditional Ghanaian music with modern Afro beat rhythms, Danny Lampo has been able to capture the attention of audiences around the world.
Danny Lampo has had the opportunity to collaborate with several notable artistes in the industry, including Medikal, Kwamz and Flava, Kwabena Kwabena, Nana Quarme, Article Wan, the late legendary musician Sonni Bali, Samini, Sarkodie, KK Fosu, Ofori Amponsah, Baroki, Stephanie Benson, and many others. He has also worked with top music promoters like Alordia Promotions, Bizzles, Big Nash, and Promoter Koolic, who have helped to amplify his music and bring it to a wider audience. These collaborations and partnerships have helped to establish Danny Lampo as a rising star in the music industry, and he continues to work hard to create music that inspires and uplifts his fans.
In addition to his music career, Danny Lampo is also an accomplished footballer who has played for various teams throughout his career. Despite his busy schedule, he has been able to balance his passion for music with his love of the game, using his platform to raise awareness of important issues and inspire others to pursue their dreams.
Recently, Danny Lampo was billed as the headline artist at Action Carnival in London, where he wowed audiences with his high-energy performances and infectious beats. He has also released many popular singles, including "Paper," "Tight Thing," "Kung Fu," and "Ebony," which have helped to spread awareness of Ghanaian music and culture around the world.
Most recently, Danny Lampo released his debut album, African Queen, which features collaborations with other rising stars in the industry, including Star Vicy and AJ Safoa. The album has been well-received by audiences and has helped to further establish Danny Lampo as a rising star in the music industry.
Despite his success, Danny Lampo remains humble and dedicated to his craft. He continues to work hard to create music that inspires and uplifts his fans, while also pursuing his passion for football and using his platform to make a positive impact in the world.
In conclusion, Danny Lampo is a talented and versatile artiste who is quickly making a name for himself in both the music and football industries. With his infectious beats, unique sound, and inspiring.
Story: Promoter Koolic