Meet Celebrity Stylist "Salunell" A Connoisseur Of Modern Fashion In Ghana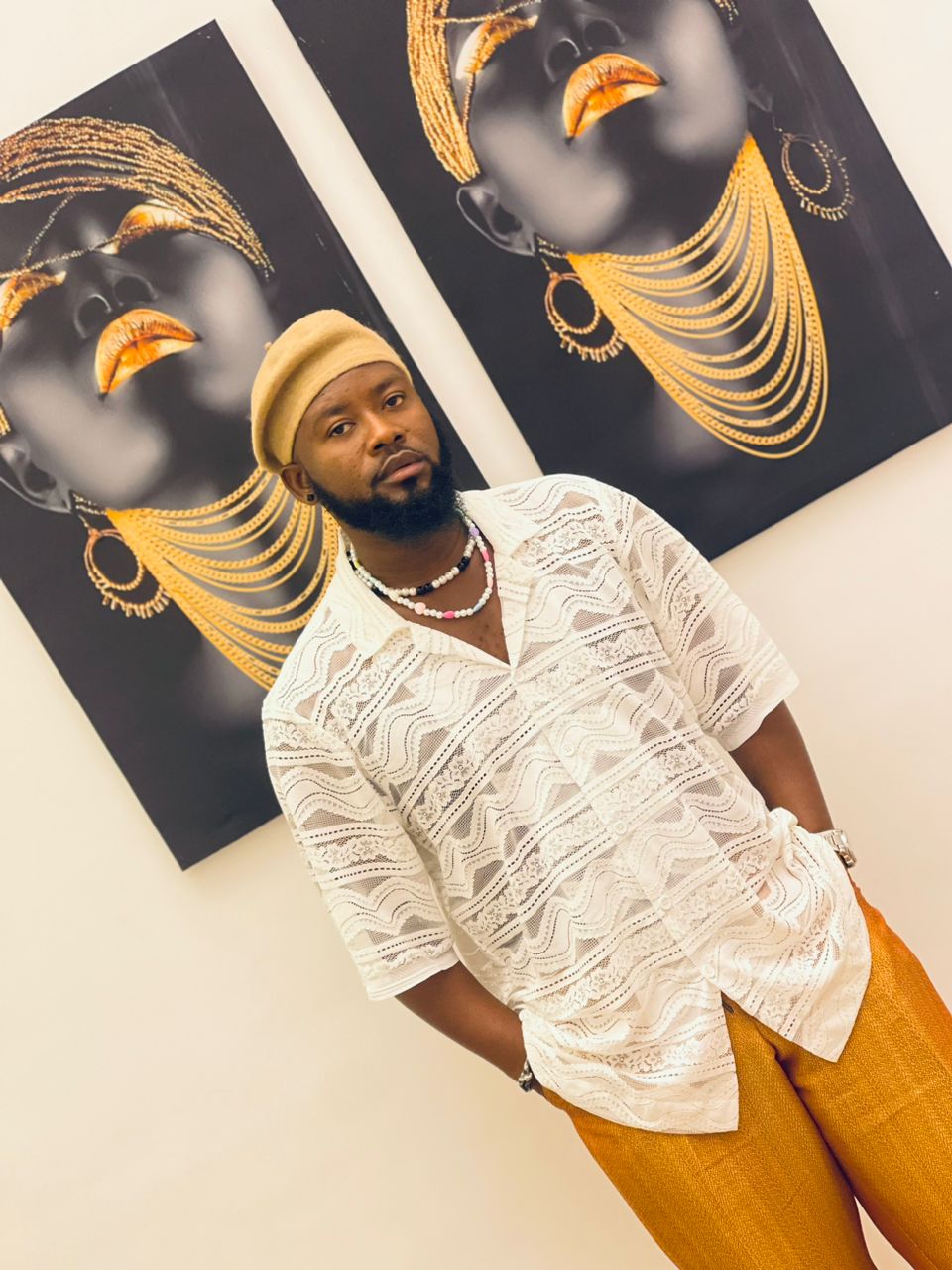 For the past few years, Ahmed Salu (CEO of SALUNELL) has grown to become a household name in Ghana"s shortlist of high profile fashion brands and has created a unique niche for himself.
An idea that was birthed after pursuing his degree has now become a Go-to brand for most celebrities in and around west Africa and has earned him nominations for enviable awards schemes across the country.
Salunell has styled and worked for a tall list of superstars including artistes, actors, media and industry icons and a lot of creative.
Notable amongs them are CEO EIB Networks – Bola Ray  and CEO of ABN Ghana Samuel Bronzy, afrobeat stars Kuami Euegene, Lasmid, Camidoh and Akwaboah , award winning rap stars Ameardo, Ypee, Yaw Tog, Kweku Flick , OSEIKROM Sikanii, King Paluta and host of other notable online journalists including Zionfelix, Kobby Kyei and more.
His brand has received accolades from Ghana"a most decorated superstar Sarkodie who has expressed interest in getting styled by Salu Oneal someday.
He became a pivotal fashion propeller for the biggest creative wave "kumerica and has since inspired a lot more youngsters into fashion and style coaching.
The young fashion entrepreneur aspires to put together mega shows in and outside Ghana to network with other fashion creatives to enable the industry through global connect.
Salunell is opened for business engagements through his socials
Ig : @salunell
Twitter :@salunell
Email : ahmedbemasalu@yahoo.com
Telephone :0246695283
Facebook :salunell
Check photos below:
All You Need To Know About Danny Lampo, The UK Based Ghanaian Musician Breaking Boundaries With His Music
Danny Lampo
is a UK-based Afro beat artiste and footballer who is quickly making a name for himself in both industries. With a unique sound that blends elements of traditional Ghanaian music with modern Afro beat rhythms, Danny Lampo has been able to capture the attention of audiences around the world.
Danny Lampo has had the opportunity to collaborate with several notable artistes in the industry, including Medikal, Kwamz and Flava, Kwabena Kwabena, Nana Quarme, Article Wan, the late legendary musician Sonni Bali, Samini, Sarkodie, KK Fosu, Ofori Amponsah, Baroki, Stephanie Benson, and many others. He has also worked with top music promoters like Alordia Promotions, Bizzles, Big Nash, and Promoter Koolic, who have helped to amplify his music and bring it to a wider audience. These collaborations and partnerships have helped to establish Danny Lampo as a rising star in the music industry, and he continues to work hard to create music that inspires and uplifts his fans.
In addition to his music career, Danny Lampo is also an accomplished footballer who has played for various teams throughout his career. Despite his busy schedule, he has been able to balance his passion for music with his love of the game, using his platform to raise awareness of important issues and inspire others to pursue their dreams.
Recently, Danny Lampo was billed as the headline artist at Action Carnival in London, where he wowed audiences with his high-energy performances and infectious beats. He has also released many popular singles, including "Paper," "Tight Thing," "Kung Fu," and "Ebony," which have helped to spread awareness of Ghanaian music and culture around the world.
Most recently, Danny Lampo released his debut album, African Queen, which features collaborations with other rising stars in the industry, including Star Vicy and AJ Safoa. The album has been well-received by audiences and has helped to further establish Danny Lampo as a rising star in the music industry.
Despite his success, Danny Lampo remains humble and dedicated to his craft. He continues to work hard to create music that inspires and uplifts his fans, while also pursuing his passion for football and using his platform to make a positive impact in the world.
In conclusion, Danny Lampo is a talented and versatile artiste who is quickly making a name for himself in both the music and football industries. With his infectious beats, unique sound, and inspiring.
Story: Promoter Koolic