Gospel Artiste, Joseph And The Kohanim Releases Much Anticipated, "In Your Presence" Album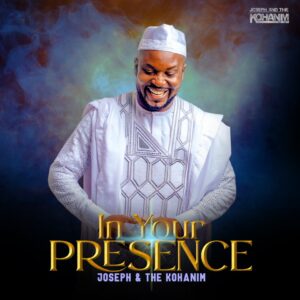 Following on from the success of his 2020 single 'I Have A Dream,' Joseph and the Kohanim is back three years later with his remarkable debut album entitled "In Your Presence",  an album that began as an intimate journey within the heart and mind of Joseph himself.
He describes crafting each song as a 'voyage,' whereby melodies and choruses reverberated through Joseph's thoughts before finding their final versions. "In Your Presence" spans international borders with Nigerian and South African artists joining forces on tracks like "Beautiful, Wonderful" and "Dance Like David," where Fega Micheal's spirited rap in Nigerian-Pidgin English added a certain dynamic flair.
Additionally, featured artist Tee Mogano, who was once a backing vocal for Israel Houghton, lent his powerful lead vocals to "I'll Be There," bringing his South African timbres into the richs soundscapes on the same track, and on 'Woke,' Joseph was backed by an international chorus with united efforts from the UK – Joseph and his church members braving cold venues to harmonize for that true choir sound.
Across the Atlantic, Sharonda Griffin's ethereal backing vocals came from Detroit, Michigan, to add an extra, transcendent layer. Joseph drew on his divine and faithful inspiration for tracks "Walking On Water" and "Lord I Need You", which emerged in the weeks leading to the album's release, fueled by a relentless desire to share his positive message.
With mixing and mastering in both Ghana and Detroit, "In Your Presence" beckons listeners to embark on a transcendent journey, guided by the passionate and heartfelt expressions of Joseph and the Kohanim – a global testament to the power of Gospel music.
Joseph and the Kohanim is a multifaceted musician, songwriter and creative force who has been enthralled by music since his childhood. It was back in the early 90s that he first started
making music, inspired by the dulcet tones of artists such as the Clark Sisters, John P Kee, Fela Kuti, Gyedu Blay Ambolley and Earth Wind and Fire. His musical career was put on hold when he embarked on his spiritual journey as a missionary, travelling the globe
and spreading the positive messages of the Gospel. In 2017, Joseph finally found the time and opportunity to restart his musical career and, utilizing his decades of inspiration and dedication, released his debut single entitled 'I Have A Dream' in 2020. As Joseph and the Kohanim continues to craft his musical legacy with 2023 album 'In Your Presence,' his dedicated following are eagerly anticipating what this artiste has planned next.
Checkout the album from below.
Support Joseph & The Kohanim on Social Media by the following fora.
Listen to more of Joseph & The Kohanim
Spotify  | Apple Music
Sensational Singer DERi Drops 'Without A Map' EP Featuring Kelvyn Boy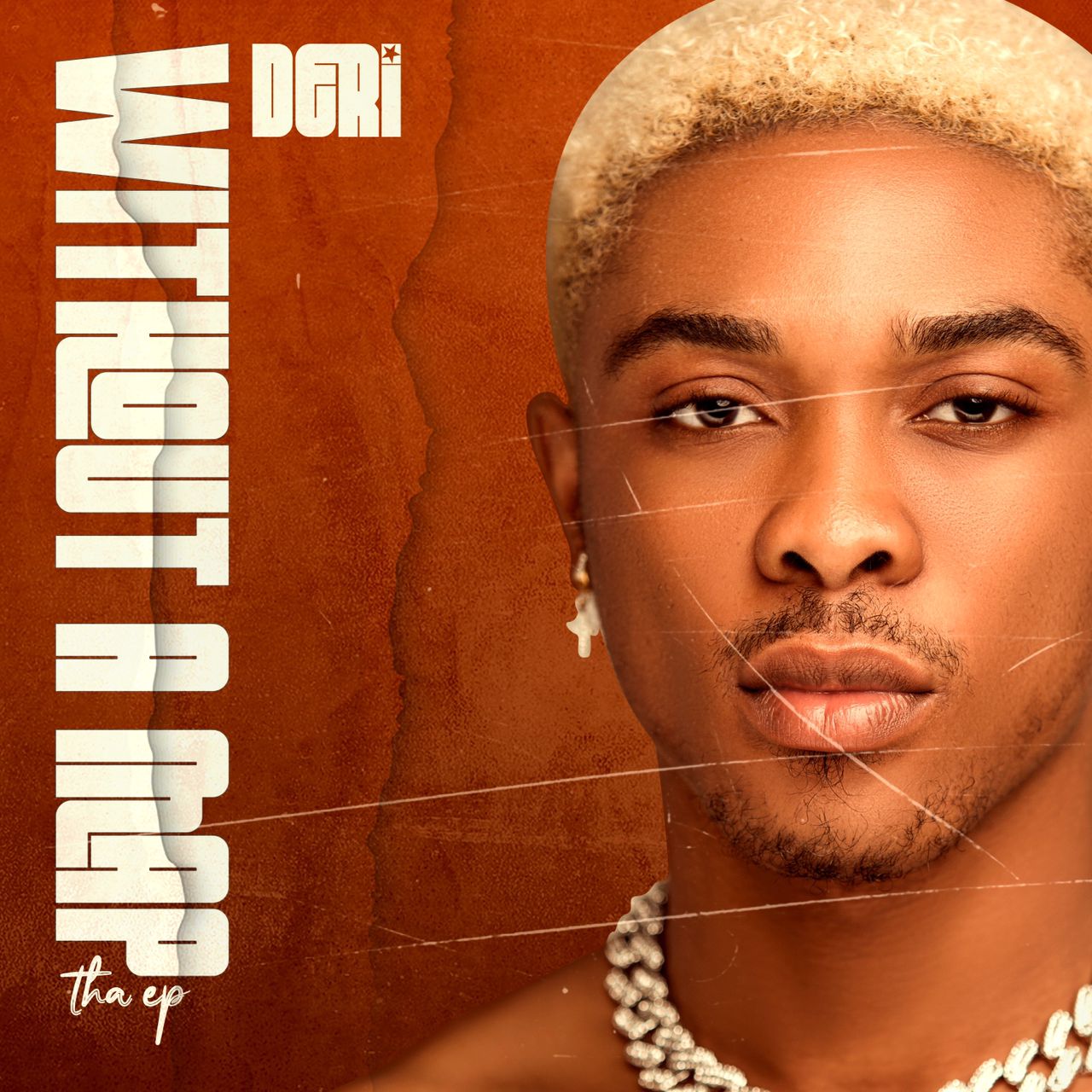 DERi, the gifted artist signed under Bryte City Entertainment, has set the Ghanaian music scene ablaze with the release of his much-anticipated EP, 'Without A Map.' Comprising five captivating tracks, this musical offering is a testament to DERi's prowess as an Afrobeat and highlife singer and songwriter.
Tracklist:
Play Boy
More
Fire
Wishlist
Nobody (featuring Kelvyn Boy)
Each track on 'Without A Map' takes listeners on a unique journey through the rich tapestry of African rhythms and melodies, masterfully crafted by the talented DERi. It's evident that Deri's musical journey is akin to a well-thought-out map, carefully charting his course in the industry.
Production credits for this EP read like a who's who of the Ghanaian music production scene, with Baddex, Gigz Beat, Steverawd, Xarmy Heart Sounds, Klasick Beat, and others contributing their expertise. The addition of vocals by Cliq Musiq adds yet another layer of depth to the EP's sonic landscape, creating a harmonious blend of soundscapes.
Standout Tracks:
1. Play Boy: With infectious beats and catchy lyrics, 'Play Boy' invites listeners to groove along and sets the tone for the EP.
2. More: 'More' showcases Deri's vocal range and lyrical prowess, leaving a lasting impression with its emotive delivery.
3. Fire: This track ignites the dancefloor with its pulsating rhythm, demonstrating DERi's ability to fuse traditional and contemporary sounds seamlessly.
4. Wishlist: 'Wishlist' is a lyrical gem, offering introspective moments and an exploration of desires set to an entrancing melody.
5. Nobody (featuring Kelvyn Boy): The collaboration with Kelvyn Boy on 'Nobody' is a testament to DERi's collaborative spirit. Their voices blend effortlessly, delivering a chart-topping hit.
As DERi's star continues to rise, Ghanaians are advised to keep a keen eye on this rising sensation. 'Without A Map' not only showcases his remarkable talent but also hints at the promising future of Afrobeat and highlife music in Ghana. DERi's ability to navigate the ever-evolving musical landscape is nothing short of remarkable, and he is poised to leave an indelible mark on the global music scene.
In 'Without A Map,' DERi has not only found his musical direction but has also set a course for excellence that will undoubtedly lead to more remarkable releases in the future. As his musical journey unfolds, DERi is proving himself to be an artist of substance and creativity, making him a true gem in Ghana's vibrant music industry.