Rocky Dawuni Drops New Single "Shade Tree"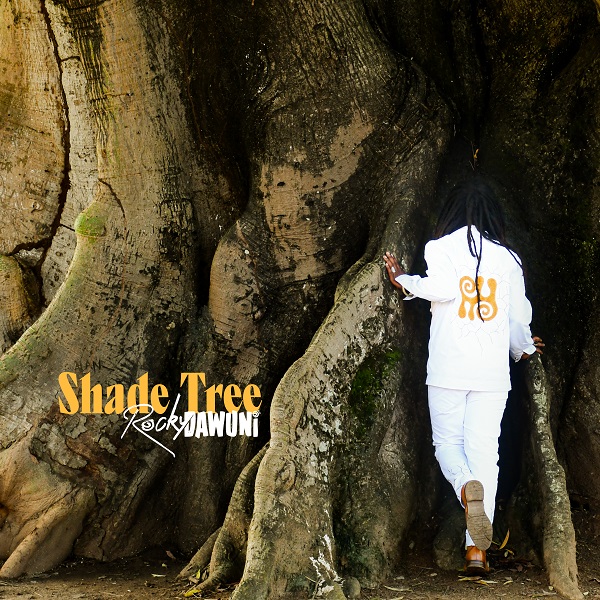 International musician, songwriter, producer and activist, Rocky Dawuni releases his new single "Shade Tree" worldwide on September 12, 2023. The single will be the first from the 3x GRAMMY Nominated musician's forthcoming new album set to drop in 2024. "Shade Tree" is a timely new global anthem of empowerment and unity from the Ghanaian star.
The song is based on the concept of the tree that provides shade for all of the various "shades" of humanity. It is a convergence point and an oasis for all people. The shade tree is where conflicts and disagreements can be resolved; it provides "a shelter from the rain" which is shared amongst everyone. Humanity shares this common destiny because we are nature and our destiny is intimately entwined with each other and with all of life just as the roots of the tree. Under the tree we are a community in our individuality.
Listen Here: https://distrokid.com/hyperfollow/rockydawuni/shade-tree
As the lyrics say "we are one, but we are not the same." Just like the leaves of the tree, we are not all of the same as we represent different textures, colors and shades but we all share the same roots. The song is from a perspective of a lonely soul, seeking connection and community which is found in various manifestations in everyday life where people gather, celebrate and find connection from isolation. At a time when Africa is awakening to new political realities and the wider world is grappling with further geo-political divisions, this is a poignant song that reminds people of our shared humanity.
Rocky Dawuni's own unique "Afro Roots" sound mixes Roots Reggae, Afrobeat, Highlife, Soul, Pop & more. A galvanizing performer, Dawuni has shared the stage with luminaries including Stevie Wonder, Ozomatli, Peter Gabriel, Angelique Kidjo and many more. Rocky was named one of Africa's Top 10 global stars by CNN having showcased his talent at prestigious venues such as The Kennedy Center, Lincoln Center and The Hollywood Bowl. Rocky is a dedicated activist serving as a UN Goodwill Ambassador for the Environment for Africa and a Global Ambassador the World Day of African and Afro-Descendant Culture as well as running his own Rocky Dawuni Foundation. Through these and other designations he uses his music to shine a light on crucial issues facing humanity across the globe with live concerts, speaking roles, panels, youth empowerment and much more.
"Shade Tree," written by Rocky Dawuni, has additional production by GRAMMY Nominated engineer and musician extraordinaire, Anthony Brewster as well as renown engineer Michael Vail Blum. The song was mixed by multiple GRAMMY Award winning engineer and producer, Qmillion aka Keith Lewis, known for his work on the Robert Glasper "Black Radio" albums, Seun Kuti and more. Drawing from diverse influences and vocals stylings that sometimes recall classic soul singers like Curtis Mayfield and D'Angelo, with a production approach that merges elements of Hip Hop, Reggae and soul stirring social commentary," Shade Tree" keeps things moving with its irresistible conscious groove heralding a new world of hope.
"Shade Tree" is NOW AVAILABLE worldwide on all platforms at:
https://distrokid.com/hyperfollow/rockydawuni/shade-tree
Rocky Dawuni Links:
http://www.instagram.com/rockydawuni
http://www.facebook.com/rockydawuni
http://www.twitter.com/rockydawuni
http://www.youtube.com/rockydawunimusic
Sensational Singer DERi Drops 'Without A Map' EP Featuring Kelvyn Boy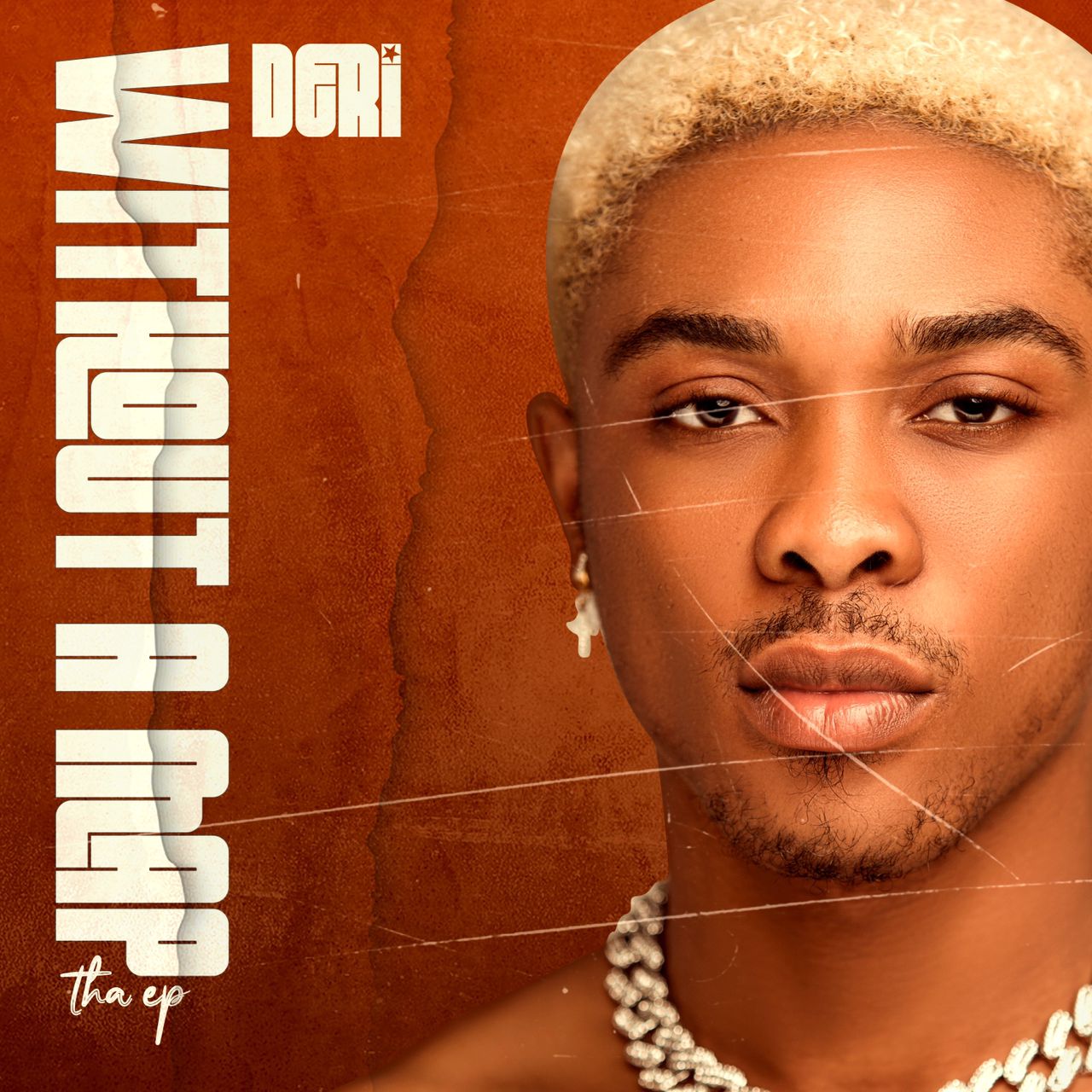 DERi, the gifted artist signed under Bryte City Entertainment, has set the Ghanaian music scene ablaze with the release of his much-anticipated EP, 'Without A Map.' Comprising five captivating tracks, this musical offering is a testament to DERi's prowess as an Afrobeat and highlife singer and songwriter.
Tracklist:
Play Boy
More
Fire
Wishlist
Nobody (featuring Kelvyn Boy)
Each track on 'Without A Map' takes listeners on a unique journey through the rich tapestry of African rhythms and melodies, masterfully crafted by the talented DERi. It's evident that Deri's musical journey is akin to a well-thought-out map, carefully charting his course in the industry.
Production credits for this EP read like a who's who of the Ghanaian music production scene, with Baddex, Gigz Beat, Steverawd, Xarmy Heart Sounds, Klasick Beat, and others contributing their expertise. The addition of vocals by Cliq Musiq adds yet another layer of depth to the EP's sonic landscape, creating a harmonious blend of soundscapes.
Standout Tracks:
1. Play Boy: With infectious beats and catchy lyrics, 'Play Boy' invites listeners to groove along and sets the tone for the EP.
2. More: 'More' showcases Deri's vocal range and lyrical prowess, leaving a lasting impression with its emotive delivery.
3. Fire: This track ignites the dancefloor with its pulsating rhythm, demonstrating DERi's ability to fuse traditional and contemporary sounds seamlessly.
4. Wishlist: 'Wishlist' is a lyrical gem, offering introspective moments and an exploration of desires set to an entrancing melody.
5. Nobody (featuring Kelvyn Boy): The collaboration with Kelvyn Boy on 'Nobody' is a testament to DERi's collaborative spirit. Their voices blend effortlessly, delivering a chart-topping hit.
As DERi's star continues to rise, Ghanaians are advised to keep a keen eye on this rising sensation. 'Without A Map' not only showcases his remarkable talent but also hints at the promising future of Afrobeat and highlife music in Ghana. DERi's ability to navigate the ever-evolving musical landscape is nothing short of remarkable, and he is poised to leave an indelible mark on the global music scene.
In 'Without A Map,' DERi has not only found his musical direction but has also set a course for excellence that will undoubtedly lead to more remarkable releases in the future. As his musical journey unfolds, DERi is proving himself to be an artist of substance and creativity, making him a true gem in Ghana's vibrant music industry.