Grace Sam Drops Debut Single "Child of God"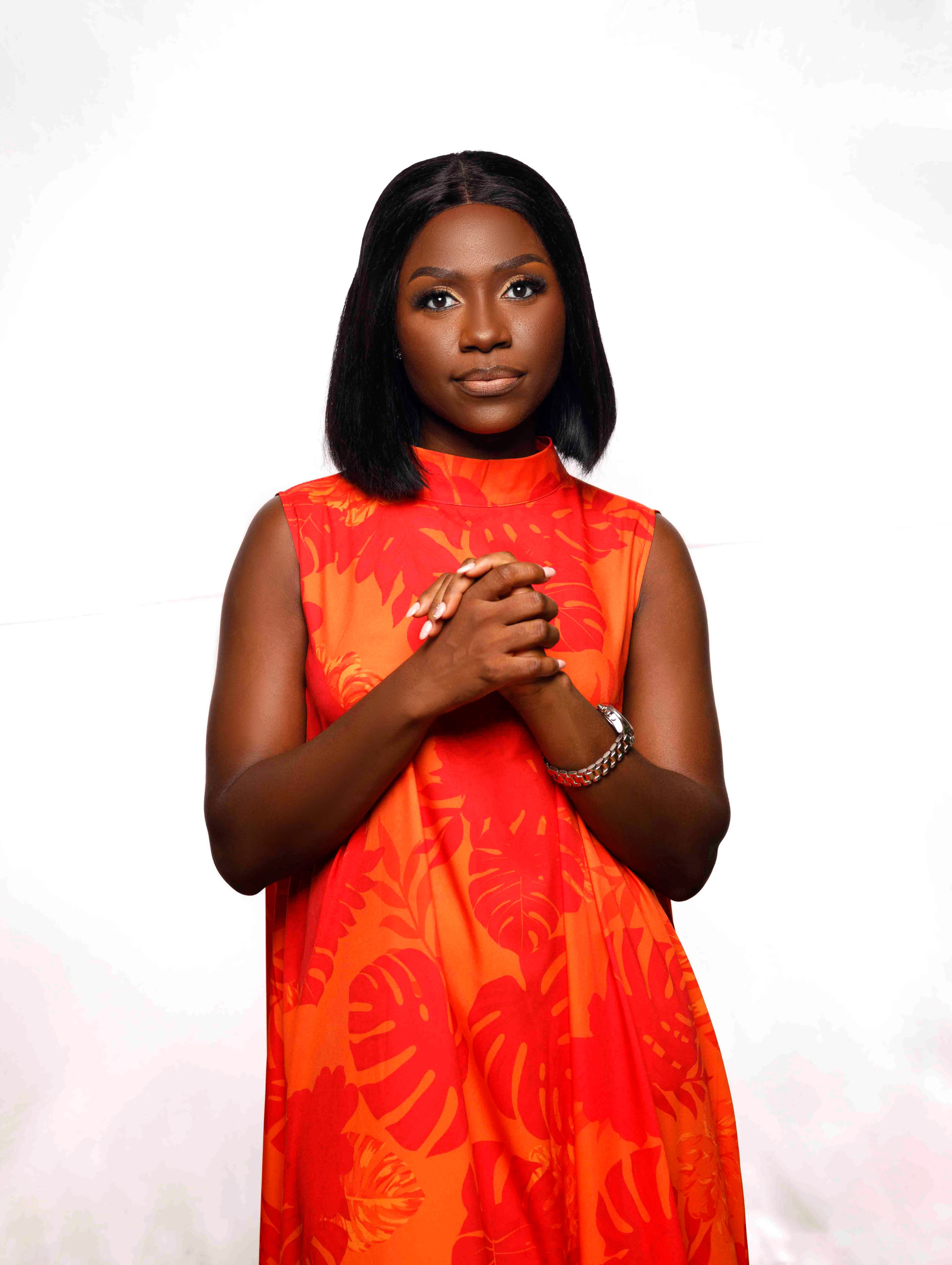 Ghanaian gospel singer Grace Kumi Sam known widely as Grace Sam has registered her presence in the Ghanaian music scene with a new single 
christened " 
Child of God
 ".
Child of God is an avouchment 
of God's enormous love for mankind as Grace Sam  reiterates we're all children of God leveraging 
1 John 3:1-2 from the Holy Bible which  says:
"

See what great love the Father has lavished on us, that we should be called children of God! And that is what we are! The reason the world does not know us is that it did not know him.

 

 Dear friends, now we are children of God, and what we will be has not yet been made known. But we know that when Christ appears, we shall be like him, for we shall see him as he is."
In the midst of the recent happenings in this sinful world,  " Child of God " is here to shore up your faith in the love of God regardless of your shortcomings.
Grace Sam has over the years demonstrated her passion for the work of God through her music and Ministry.
She is known for her impactful worship ministrations which has lately garnered for her a plenitude of mileage on social media.
Born and raised in Accra Ghana, the singer has gone through various levels of education , up to a first Degree in Bachelor of Arts in communications studies from Ghana Institute of Journalism.
Her love for music started at a very tender age in Sunday School and the passion heightened as she grew older.
Grace Sam has been committed to everything singing as far as church and the gospel is concerned.
The singer has promised to serve Christians and gospel music lovers with a plethora of soul-stirring music following her debut release " Child of God ".
The song was recorded, mixed and mastered by Shadrach Yawson in Ghana .
Ghanaian-Netherland Base H 4real Release New One Dubbed "Beautiful Girl"
Ghanaian, Netherland-based – Rising Afrobeat artist H. 4realhas release his upbeat new single "Beautiful Girl", in all digital stores worldwide, aiming to inspire an international dance challenge on TikTok and other social media platforms that celebrates women and cultural exchange.
"Beautiful Girl" takes its inspiration from the high-energy dance styles of Africa, with exclusive lyrics celebrating beauty in all its forms. H. 4real hopes the song's feel-good rhythms will motivate girls from different continents to create their own dance routines representing their home styles on popular social media platforms.
The proposed "Beautiful Girl" dance challenge would see girls from Africa, America, and Europe initially competing with movements native to their regions, whether that's Afrobeat, dance, or any dance form. Girls from other parts of the world would then be encouraged to join in the dance challenge by choosing any of the lead dance styles that spark their interest.
Over time, H. 4real envisions one signature dance emerging as the most popular crossover style, representing the "winning" continent in a celebration of unity through dance. However, the ultimate goal is bringing girls and cultures together rather than dividing them competitively.
"With 'Beautiful Girl', I wanted to create a song that empowers women and inspires cultural exchange, especially among the youth," said H. 4real. "Through dance, we can learn about and appreciate differences while also finding our common ground. I hope the challenge brings joy and new friends to participants worldwide."
The single has been released on 24-11-2023 across major streaming platforms. Add "Beautiful Girl" to your playlists now to help catalyze this meaningful phenomenon and spread optimism globally. H. 4real believes music has the power to empower self-expression for all.
For more information on H. 4real and "Beautiful Girl", visit the links below.
https://h4real.hearnow.com/beautiful-girl
BIOGRAPHY OF H. 4REAL
H. 4Real  is a Ghanaian-Netherland-based artist known for his socially conscious music and party songs. He was born in Ghana and currently lives in Amsterdam, Netherlands.
H. 4Real began his music career in senior high school while working in his brother's barber shop during holidays. It was there that he was inspired to start performing after seeing a photo calendar of celebrities, including American R&B singer SISQO. Back in his hometown of Langbinsi, H. 4Real began gaining recognition for his performance skills.
In his third year of high school at Nalerigu Senior High, H. 4Real's talents were recognized when he was voted entertainment prefect. It was during this time that he also started writing his own songs.
After graduating high school, H. 4Real focused fully on his music career. He began recording his own songs in amateur studios. Unlike much of the popular music at the time which centered around dancing and partying, H. 4Real's lyrics tackle social issues while still maintaining an upbeat danceable sound.
H. 4Real is passionate about using his platform to get important messages across to his listeners around the world. He is not afraid to speak his mind through his music and addresses issues in a straightforward, "keep it real" manner. It is important to mention after senior high H. 4real holds several degrees from different universities in Ghana and in the Netherlands.
Since those early beginnings in Ghana, H. 4Real has now based himself in Amsterdam, Netherlands where he continues to record and perform his conscious rap music. He views each new song and performance as an opportunity to keep moving his career and message forward.
Stream Here: https://h4real.hearnow.com/beautiful-girl/