Ishtari Ghana: Ghana's Premier Online Shopping Destination
Ishtari Ghana, Ghana's premier e-commerce platform, has officially announced its brand to Ghanaians.
Ishtari is a Lebanese online retailer based in Tripoli that was founded in 2011. It is widely regarded as one of the best websites in its field. They provide high-quality home appliances, electronics, gadgets, toys, skin care, fashion, and other items. Their operations are carried out in Tripoli, Lebanon, and, more recently, Accra, Ghana.
The primary goal is to meet the needs of customers at reasonable prices.
With a combined 10 years of experience, their talented and dynamic team is eager to forge an exceptional and strong relationship with our customers.
The latter can shop on their website or app using flexible payment methods such as cash on delivery and credit/debit card.
In Ghana, the same payment methods (cash on delivery, credit/debit card) are used, with one additional option, Momo mobile money, which is ubiquitously used.
Vision Statement.
Their goal is to become a global company that expands globally.
They are certain that long-term strategies are required to successfully remain on the market and grow the business. As a result, they aim to constantly seek out potential and trustworthy partners in order to expand their thriving industry in Lebanon and other countries.
They tend to improve their customers' journeys by offering an excellent shopping experience that includes a user-friendly website, excellent customer service, secure payment, and fast delivery.
Mission Statement.
Their goal is to add value by exposing their products and services to more customers, as well as to respond quickly to their rigid demand.
They are adamant that customers should be able to enjoy products at the lowest possible cost. They also believe that change is necessary for adaptation because e-commerce is rapidly evolving.
As a result, in order to remain agile and meet market demand, they implement new technologies such as Data Analytics and Artificial Intelligence (AI), as well as new attitudes and perceptions.
They effortlessly seek the satisfaction of their stakeholders in their business operations by utilizing advanced technology and innovation.
Culture.
Their primary goal has been to start a family since the beginning. An environment in which trust, happiness, morality, enthusiasm, and respect are valued.
They believe that a welcoming, comfortable, pleasant, and enjoyable environment is essential for business growth. As a result, they consider their employees to be their most valuable assets, and they prioritize their engagement by fostering an employee-centric work culture. In fact, they believe that giving workers feedback, providing training programs, and focusing on the experience they will receive while working with them will increase productivity.
Their talent is not limited to creating a family with an exceptional ambiance.
They are also, as stated in its mission statement, an agile and adaptable company.
They are not afraid to abandon traditional business beliefs in order to implement new strategies, new mindsets, and accept criticism in order to improve performance. They are open to new ideas, encourage innovation, prioritize people, and are focused on creating value.
Social Handles:
Danny Lampo and Article Wan Set to Drop Explosive New Single 'Puutu' on Lampo's Birthday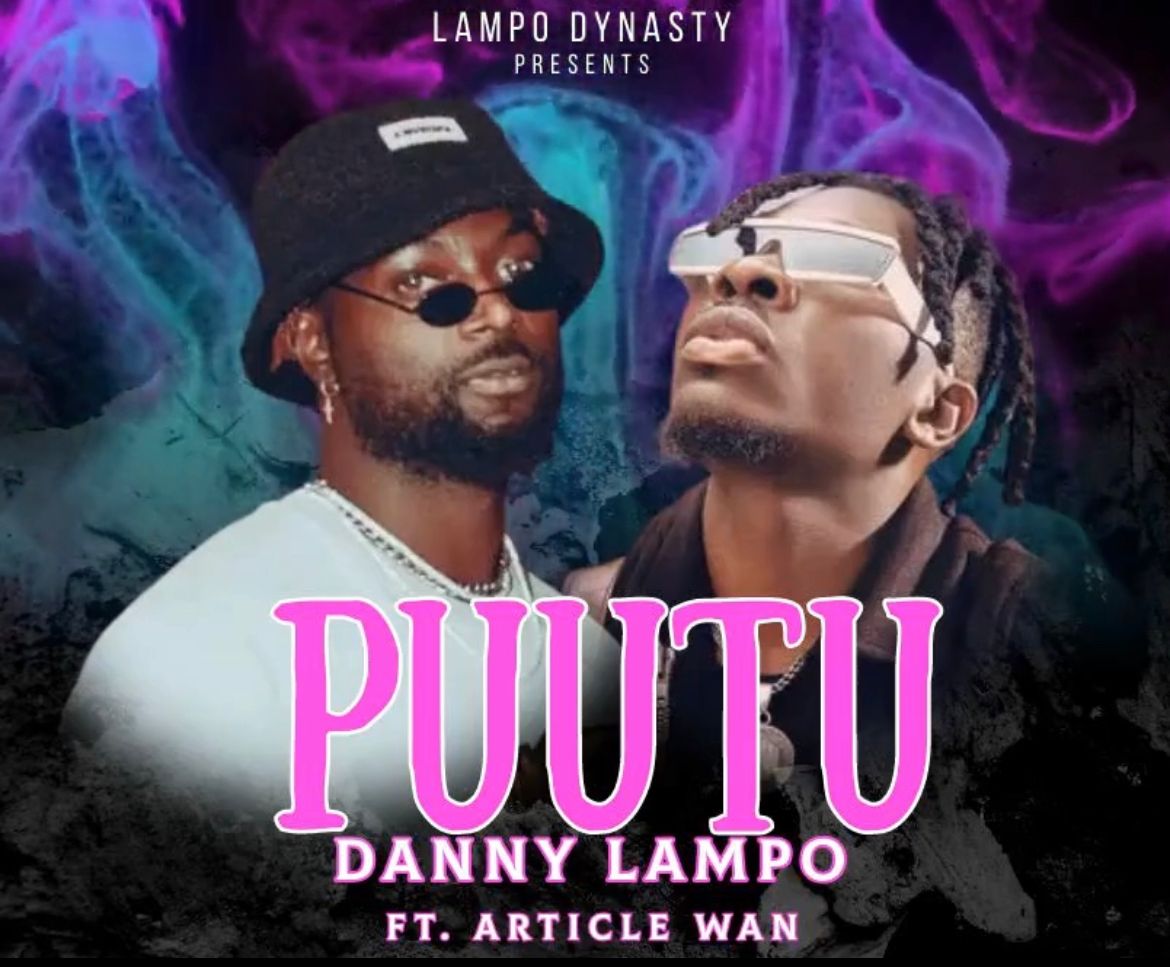 Danny Lampo
, the multi-award-winning UK-based Ghanaian artist, is gearing up to drop a hot new single on his birthday, which falls on the 3rd of September. This highly anticipated release features none other than the talented Article Wan, adding an extra layer of excitement to the project.
Known for his unique sound and captivating performances, Lampo has made a name for himself in the music industry. His music is a fusion of afrobeats, reggae, and dancehall, creating a vibrant and infectious sound that appeals to a wide audience. With his previous releases, Lampo has amassed a loyal fanbase not only in Ghana and the UK but also across the globe.
What sets Lampo apart is his ability to seamlessly blend different genres, creating a distinctive and refreshing musical style. His versatility as an artist shines through in his music, as he effortlessly transitions between afrobeats' infectious rhythms, reggae's laid-back vibes, and dancehall's energetic beats.
In addition to his musical endeavors, Lampo is also a talented footballer, showcasing his skills on the field as a member of the Reading Tigers in the East Berkshire League. This dual passion for music and sports adds an extra layer of depth to Lampo's artistic identity, making him a true force to be reckoned with.
Teaming up with Article Wan for this upcoming release is a match made in musical heaven. Article Wan is a renowned artist in his own right, known for his catchy hooks and infectious melodies. With both Lampo and Article Wan's talents combined, fans can expect nothing short of a musical masterpiece.
As the release date approaches, fans are eagerly anticipating the drop of "Puutu," the much-anticipated collaboration between Lampo and Article Wan. This track promises to be a certified banger, showcasing the artists' incredible chemistry and musical prowess.
With Lampo's birthday serving as the perfect occasion for this release, fans can celebrate alongside him as he continues to push boundaries and make his mark in the music industry. The anticipation is building, and it's safe to say that "Puutu" will be a hit that resonates with fans worldwide.
So mark your calendars for September 3rd and get ready to groove to the infectious beats of Danny Lampo and Article Wan. This collaboration is set to take the music scene by storm and solidify Lampo's position as one of the industry's rising stars.