Kafui Chordz Officially Announces Her Forthcoming Album, DAFFODILS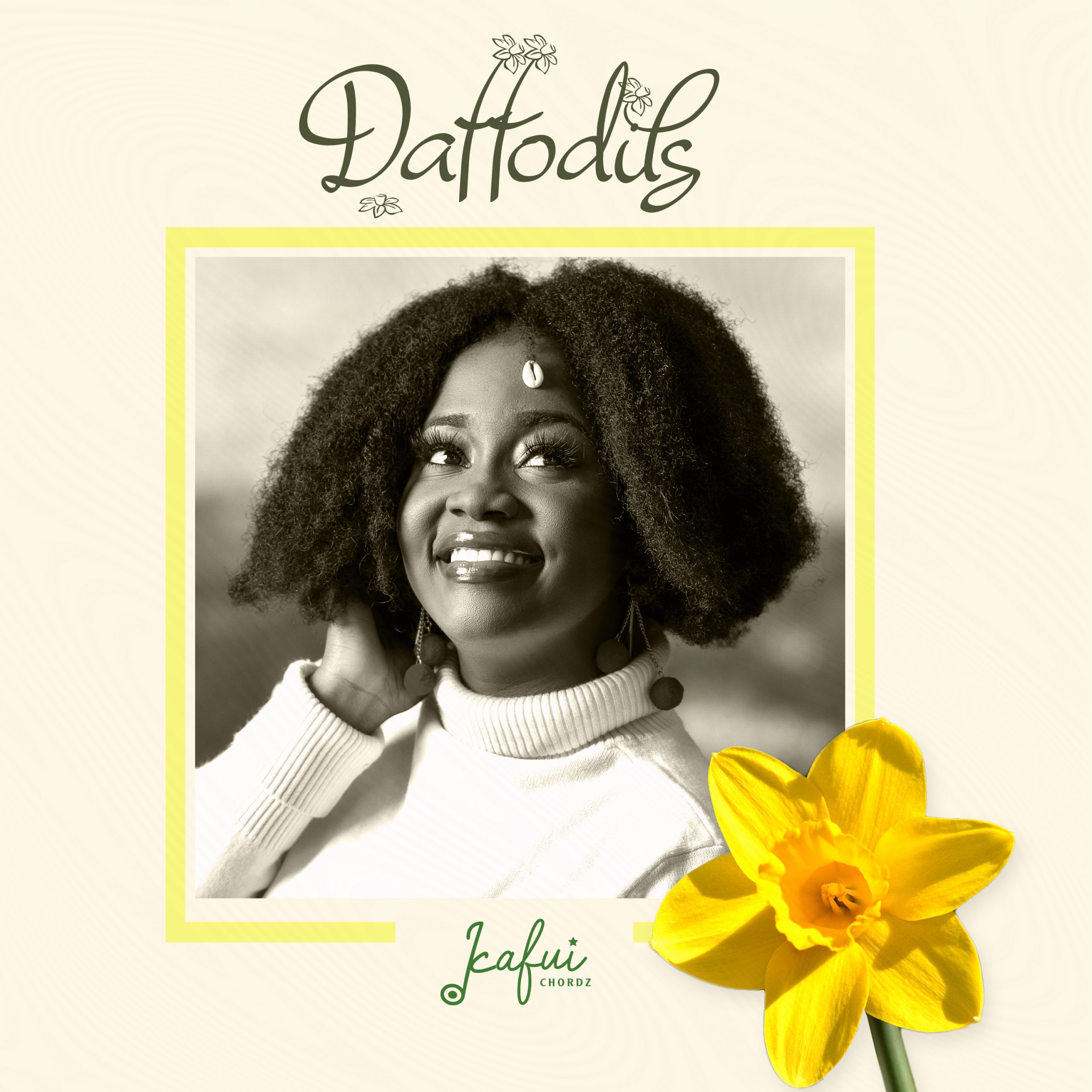 Ghanaian singer-songwriter Celestine Agropah also known by the stage name Kafui Chordz has released the tracklist and album cover for her much anticipated album tagged "DAFFODILS."
Talking about why she used the flower DAFFODILS as the title of her project, the sensational afro/rnb/soul artiste says:
"Daffodils are spring flowers that symbolise rebirth, hope, positivity and joy. They represent resilience and a fresh start as they are little survivors who have pulled through the winter storms; an appreciation for being alive.
I can relate to the symbolism of the daffodil flower because I've been able to weather difficult and challenging times where I emerged stronger, wiser, more beautiful and happier. The life of the daffodil flower resonates with mine and I know many people can relate too"
This project will serve as her second studio album after releasing her debut album "PIECES IN PEACE" in 2018.
The 9 – track album was produced by Mike Millz on Em, Luigi TWGT, Dob Music, Daniee Pro , Beat Beast,WHITE CHAPEL ( Nee Mantse,Babyyaw,Cosmos Mens, Joshua Moszi, Dave Merlington), Spon Keys and Enid. All songs were mixed and mastered by Qube except for track 6 which was mixed and mastered by Dob Music.
Kafui Chordz decided to go solo on this project except for track 4 which had a guest appearance from Worlasi.
Daffodils drops on 22nd April, 2022 on all streaming platforms and is currently available for pre-order on iTunes and amazon music.
Check the tracklist below
"Nyariwa Is My Term, No Ghanaian Artiste Should Use It" – DJ Azonto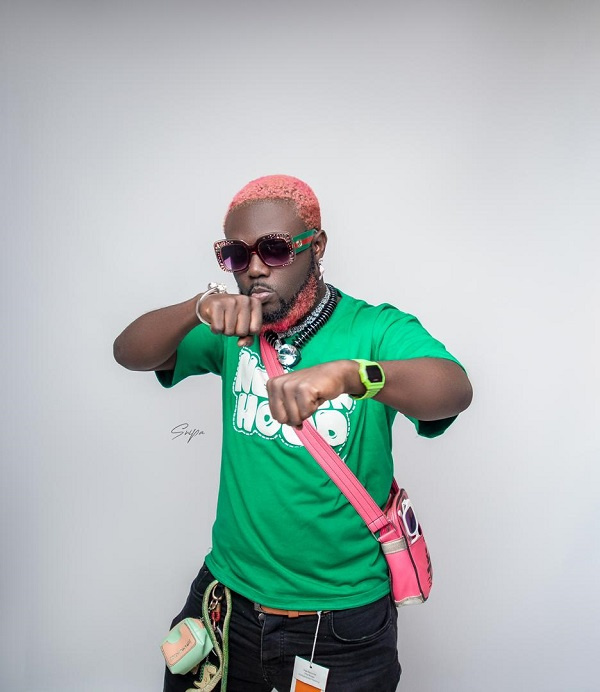 Ghana's Amapiano "King" Mark Kwesi Arthur, popularly known as DJ Azonto,has claimed ownership of popular social media term "Nyariwa."
DJ Azonto known for his captivating lyrical vibes recently released "East Legon Nyawira" single which has been making waves on social media.
According to the Amapiano sensation, the term "Nyariwa" was propounded by him through one of his songs which has risen to become a favourite term used on social media.
The "Fa No Fom" hitmaker in an interview urged fellow artiste not to copy his term as he would be ready to take legal action.
"I am the originator of the term "Nyariwa" because I used it in one of my songs and it is vibes I have using whenever I go for shows.
"I don't want any Ghanaian artiste to use it or they can seek my consent before they use it but for now I am the owner of the term," he said.
DJ Azonto is expected to stage a gigantic live band show on Valentine Day as he prepares to thrill love couples with some amazing performances.
DJ Azonto, who made his breakthrough with the ever-banging hit single "Fa No Fom," has won many awards over the past months and also a contender for New Artiste of the Year at the upcoming Vodafone Ghana Music Awards. He is hosting his Valentine's Day concert at Narvana Lounge, Dzorwulu with tickets selling from 1000 GH.
DJ Azonto has so many hit singles to his credit, including "Fa No Fom , Add Wele , WaGaashi, VGMA ,Any money I get , Kaba Ne Skirt , Hustle , East Legon Nyariwa and EnFa Bi Da.
He has won Ghana DJ awards ( best song of the year ), most influential artist of the year , most consistent artist of the year , the richest DJ of the year , students artist of the year , the next most rated artist of the year ( GABA awards, new artist of the year, best afro pop artist of the year and the last is Africa spotlight artist of the year.
The Amapiano sensation was recently honoured as the Best Artiste of the Year at the High School Students awards before hosting his Azonto A Confirmie concert which saw thousands of people at the Kwashieman Park.