Khaby Lame Has surpassed Charli D'Amelio As Most Followed Person On TikTok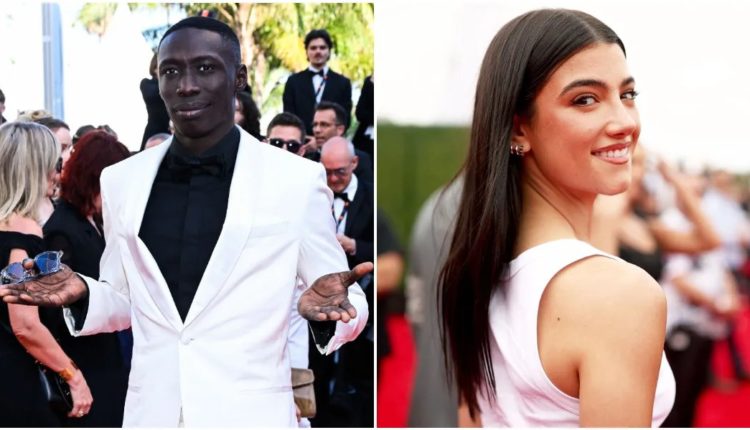 Khabane "Khaby" Lame (Italy) now has the most followers on TikTok, with 142.8 million at the time of writing.
The 22-year-old silent comedian surpassed Charli D'Amelio (USA), who has held the record since March 2020.
Khaby's parodies of so-called 'lifehacks' have racked up millions of views and propelled him to worldwide fame.
After losing his job as a factory worker at the beginning of the COVID-19 pandemic, Khaby was forced to move back into his parent's home in Turin, Italy.
With national lockdowns in place, Khaby created his TikTok account as a way to cure the boredom of being stuck indoors.
His first videos featured himself dancing, watching video games and using the app's various filters, though he didn't receive many views.
That all changed in November 2020 when one of Khaby's videos went viral.
In response to another user's needlessly complicated lifehack video, Khaby silently demonstrated a simpler solution to the problem. With his now-iconic hand gestures and stare of disapproval, Khaby had found a winning formula.
Khaby's follower count began to rapidly increase and by April 2021 he had overtaken Gianluca Vacchi as the most-followed Italian on TikTok.
By July 2021, Khaby was the second-most followed user and held the record of most followers on TikTok (male) after surpassing Zach King.
Khaby continued to gain momentum, amassing followers at an average rate of three million per month, compared to Charli D'Amelio's one million.
After creating his account in the same month that D'Amelio achieved the most followers, Khaby has now risen to the top of TikTok in just over two years.
Charli D'Amelio still holds the record of most followers on TikTok (female). She also holds Guinness World Records titles for being the first person to reach 50 million followers on TikTok and the first person to reach 100 million followers on TikTok.
According to Khaby, his huge popularity is due to his physical comedy transcending language barriers.
"I speak a universal language that everyone understands," he told Forbes.
Khaby has continued to go from success to success after signing a partnership with Hugo Boss and collaborating with his hometown soccer club Juventus F.C. last year. He has also fulfilled some of his childhood dreams after meeting Lionel Messi and making videos with Zlatan Ibrahimović and Usain Bolt.
Will anyone be able to dethrone Khaby Lame as the king of TikTok?
Source: Guinness World Records
Westline Entertainment Opens Nominations For 2023 Western Music Awards
Westline Entertainment, organizers of the prestigious Western Music Awards have opened nominations for the 7th edition.
The awards schemes has 29 categories in this year's edition, taking out one category from last year. "The 'Most streamed Artiste of the year' became a challenge last year as Artistes were submitting conflicting figures from different streaming platforms.
There is therefore the need for a clear definition with concentration on which of the streaming platforms we will concentrate on to determine the winner so for now it's out, pending the board's final decision" Nana Kwesi Coomson, head of Public Relations of Western Music Awards noted.
Works of Artistes and other stakeholders from February 2022 to January 2023 are considered eligible for this year's Western Music Awards.
The deadline for nominations is April 30, 2023.
According to the Public Relations Department of the organizers, the theme for this year's Western Music Awards is 'This Is Music.'
All entries should be submitted via www.wmagh.com/submission by April 30, 2023.
The categories up for nomination include:
Afropop Song of the year
Album/EP of the year
Artiste of the Year
Best Blogger/ Promoter of the year
Brass Band of the year
Best Collaboration of the year
Entertainment Show of the year
Most Popular Ghanaian Song of the year
Gospel Artiste of the year
Gospel Song of the year
Group of the year
Highlife Artiste of the year
Highlife Song of the year
Hiplife Artiste of the year
Hiplife Song of the year
Hiphop Artiste of the year
Hiphop Song of the year
Music Video of the year
New Artiste of the year
Music Producer of the year
Radio DJ of the year
Rapper of the year
Reggae/Dancehall Artiste of the year
Reggae/Dancehall Song of the year
Most Popular Regional song of the year
Song Writer of the year
Urban Gospel Song of the year
Western Diaspora Artiste of the year
Best Instrumentalist of the year