Lance Reddick, Star Of 'The Wire' And 'John Wick,' Dies At 60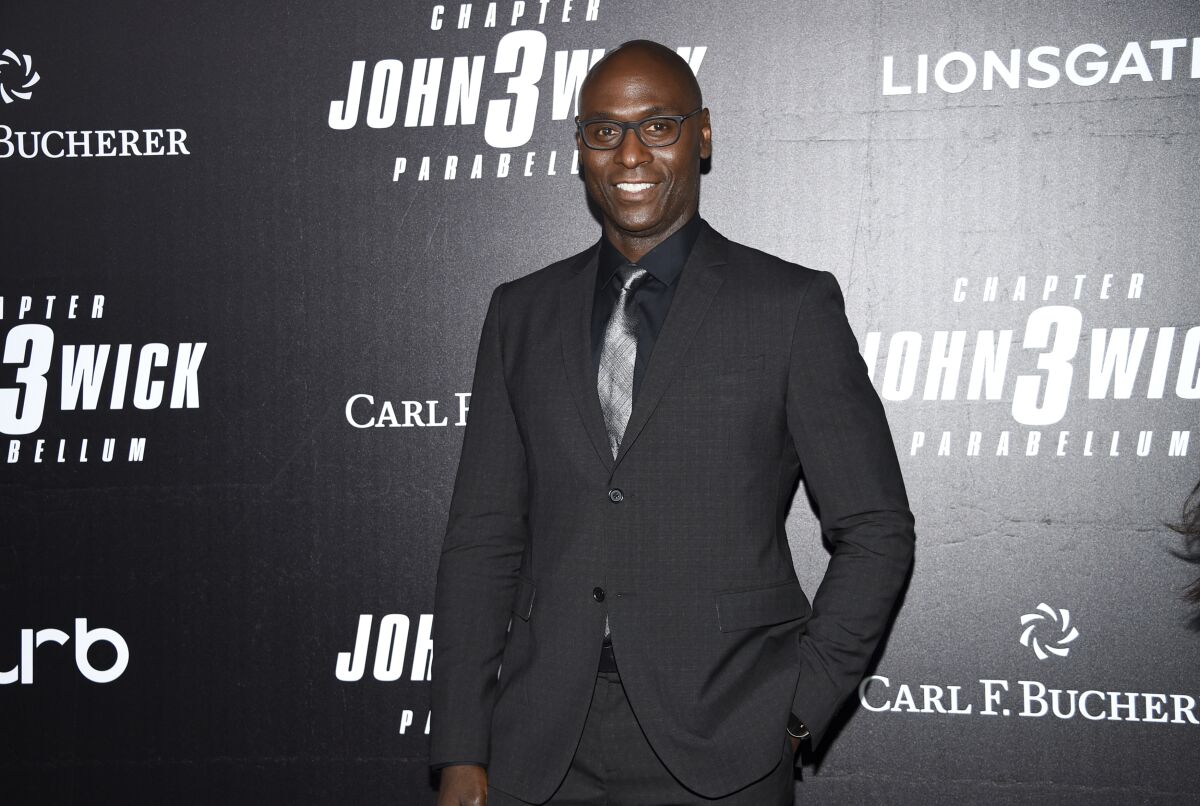 American actor Lance Reddick – known for his roles on The Wire and the John Wick franchise – has died aged 60.
It is immediately unknown the cause of death but law enforcement sources tell TMZ that it appears to be 'natural.'
According to the report, the actor's body was discovered at his home in Studio City, California Friday morning around 9:30 am.
The actor had been doing a press tour for the fourth instalment of the 'John Wick' franchise and had a guest appearance scheduled for next week on Kelly Clarkson's show.
Lance posted a selfie video on social media Wednesday morning, appearing to be at home with his dogs instead of attending the 'Wick 4' premiere in New York City … though he never mentioned why he wasn't going to the premiere.
And the beat goes on… #dogsoftwitter pic.twitter.com/CUL4BTN568

— Lance Reddick (@lancereddick) March 15, 2023
Reddick's first major TV role came on Season 4 of HBO's prison drama "Oz" in 2000. He played Detective Johnny Basil, an undercover officer who tries to shut down the drug trade but soon becomes an addict himself and murders a corrupt cop by pushing him down an elevator shaft. After being sent to Oz, Basil gets stabbed to death by Seth Gilliam's character Clayton Hughes.
HBO kept Reddick around and later cast him as Baltimore police lieutenant Cedric Daniels, one of the leads, on "The Wire" in 2002. He was in charge of the narcotics division and slowly rose through its ranks during the show's five-season run, butting heads frequently with his superiors. In the show's finale, he resigned from his post as commissioner and became a criminal defense lawyer.
Westline Entertainment Opens Nominations For 2023 Western Music Awards
Westline Entertainment, organizers of the prestigious Western Music Awards have opened nominations for the 7th edition.
The awards schemes has 29 categories in this year's edition, taking out one category from last year. "The 'Most streamed Artiste of the year' became a challenge last year as Artistes were submitting conflicting figures from different streaming platforms.
There is therefore the need for a clear definition with concentration on which of the streaming platforms we will concentrate on to determine the winner so for now it's out, pending the board's final decision" Nana Kwesi Coomson, head of Public Relations of Western Music Awards noted.
Works of Artistes and other stakeholders from February 2022 to January 2023 are considered eligible for this year's Western Music Awards.
The deadline for nominations is April 30, 2023.
According to the Public Relations Department of the organizers, the theme for this year's Western Music Awards is 'This Is Music.'
All entries should be submitted via www.wmagh.com/submission by April 30, 2023.
The categories up for nomination include:
Afropop Song of the year
Album/EP of the year
Artiste of the Year
Best Blogger/ Promoter of the year
Brass Band of the year
Best Collaboration of the year
Entertainment Show of the year
Most Popular Ghanaian Song of the year
Gospel Artiste of the year
Gospel Song of the year
Group of the year
Highlife Artiste of the year
Highlife Song of the year
Hiplife Artiste of the year
Hiplife Song of the year
Hiphop Artiste of the year
Hiphop Song of the year
Music Video of the year
New Artiste of the year
Music Producer of the year
Radio DJ of the year
Rapper of the year
Reggae/Dancehall Artiste of the year
Reggae/Dancehall Song of the year
Most Popular Regional song of the year
Song Writer of the year
Urban Gospel Song of the year
Western Diaspora Artiste of the year
Best Instrumentalist of the year