Let Love Lead: Pioneering A Future Of Empowerment And Impact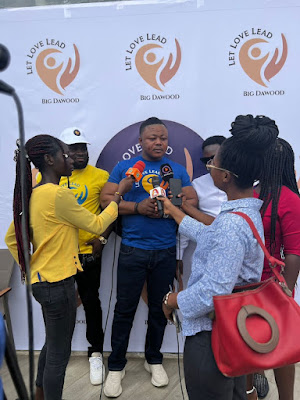 In a remarkable milestone, Let Love Lead, the distinguished Ghanaian non-governmental organization, celebrates its One Year Anniversary with a series of visionary initiatives. The grand Press Launch at the Palace Mall – Spintex Branch on Wednesday, 27th September, 2023, marks the commencement of what promises to be a year of unprecedented impact.
Looking ahead, Let Love Lead is dedicated to a sustained commitment to empowerment. Following the success of the Kayaye Pad Outreach on Monday, 2nd October, 2023, the organization in partnership with Sunda International Ghana the producers of Softcare Sanitary pad plans to expand outreach efforts, ensuring that even more resilient head porter women receive essential sanitary pads. This endeavor seeks to deepen the connection with communities in Accra and Tema, fostering not only physical well-being but also a profound sense of dignity and empowerment.
The Clothing Donation to the Underprivileged, scheduled for Tuesday, 3rd October, 2023, is slated to become a recurring endeavor. With support from The Outlet, Let Love Lead is resolute in its mission to spread warmth and comfort, solidifying an ongoing commitment to communities in Faana, Kasoa Tuba, and the streets of Accra.
In the realm of education and safety, the Self Defense Training event at Aburi Girl's and Diaspora Girl's Senior High School on Wednesday, 4th October, 2023, establishes the foundation for a more holistic approach. Let Love Lead is actively exploring opportunities to implement similar programs in other educational institutions, creating environments where students can thrive. Let Love Lead in partnership with Azar Group will renovate Ankwansu Basic School in the Eastern Region and also donate reading materials to students in the community as well.
Thursday, 5th October, 2023, will witness Let Love Lead's powerful demonstration of unity and compassion with Street Feeding for 5000 People. This event, too, is slated for expansion, with plans to reach even more key locations in Accra. The aim is to provide nourishment, care, and a profound sense of belonging to an even broader spectrum of the community.
Health remains a cornerstone of Let Love Lead's mission. The Breast Cancer Health Screening at Nungua Transport Terminal & Donation at Okponokpon village central mosque in Teiman, scheduled for Friday, 6th October, 2023, is poised to become a regular occurrence. This initiative underscores the organization's dedication to both physical well-being and community support, ensuring a healthier future for all.
Looking ahead, Let Love Lead envisions a future marked by a continued dedication to positive transformation. The grand One Year Anniversary event at the AH Hotel – East Legon, American House on Saturday, 7th October, 2023, serves as a reminder of the power of collective effort. The organization remains steadfast in its commitment to letting love lead the way towards a brighter, more compassionate world.
The week-long celebrations will conclude on Sunday, 8th October, 2023, with a special Thanks Giving Service at the Church in Nungua. This moment of prayer and appreciation will be a fitting culmination of a year marked by accomplishments and a powerful indicator of the future to come.
Let Love Lead's One Year Anniversary celebration is not just a reflection on the past, but a resounding call to action for the future. With visionary initiatives and a steadfast commitment to making a positive impact, Let Love Lead paves the way for a brighter tomorrow.
Media houses present was Ghone TV,  Spectator Newspaper, Times Newspaper, Atinka TV, Angel Tv, Omy Tv, Class FM & Kantanka TV.
Mobile Web Ghana's Africa Digital Skills Conference 2023 Records Outstanding Participation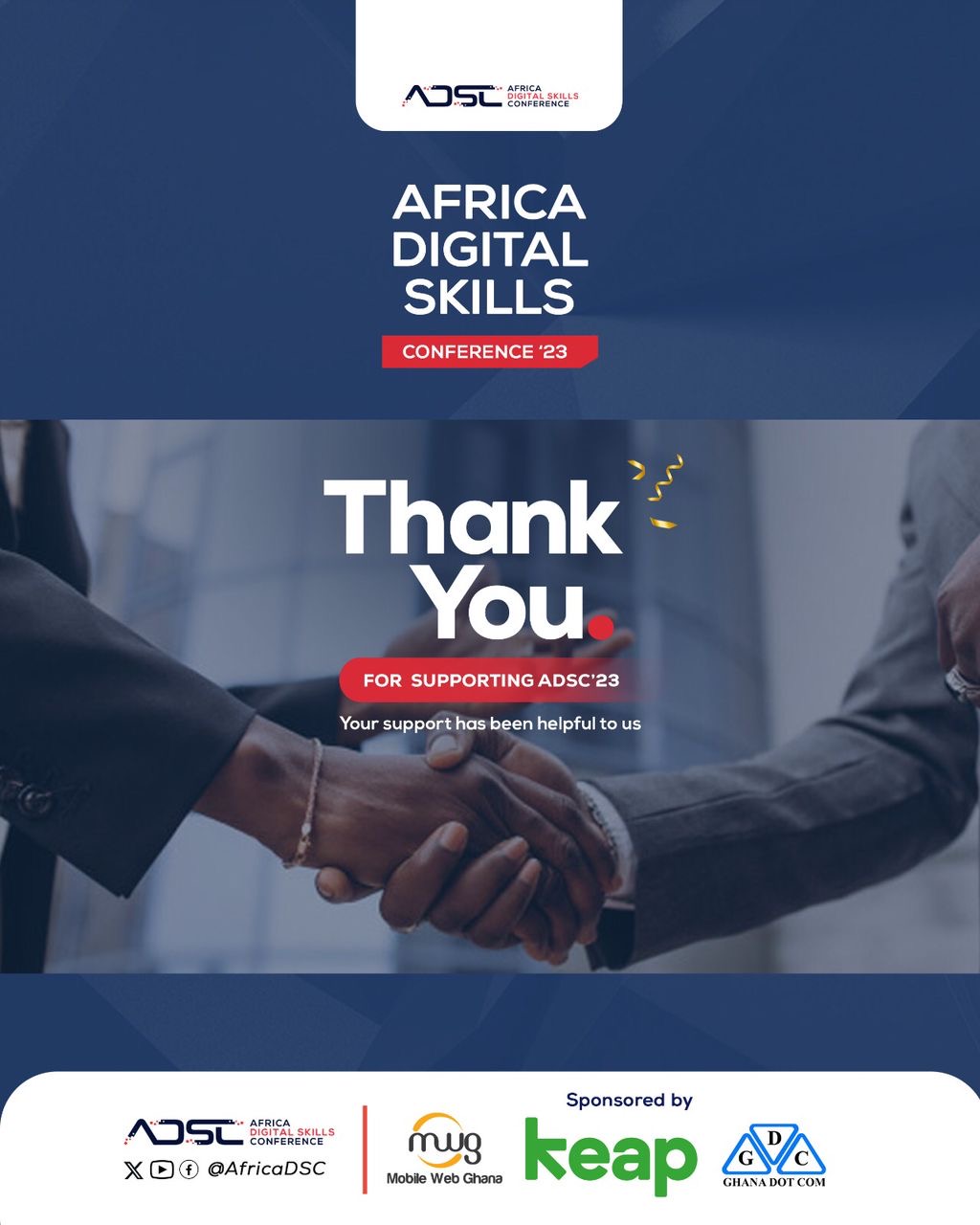 Mobile Web Ghana, in collaboration with Ghana Dot Com and Keap, is pleased to announce the successful conclusion of the fourth annual Africa Digital Skills Conference 2023, its most impactful to date. 
The event, which took place online from November 7th to November 9th, 2023, saw an unprecedented increase in active participation across the African continent.
This year's conference had a total of 7,162 session attendees, which is more than double the previous year's figure of 2,997.
Attendees at the sessions came from 53 different countries, demonstrating the continent's growing digital synergy and interest. The conference was led by 40 trainers, each of whom provided unique insights and knowledge in a variety of emerging and highly relevant digital fields.
Key digital skills such as data analysis, graphic design, digital marketing, social media marketing, programming, and product development were among the digital skills taught. 
These essential digital skills are the foundation of the modern digital economy, and this will enable the youth to positively contribute to the continent's growth story.
"We are thrilled by the high participation in this year's Africa Digital Skills Conference," said Florence Toffa, director of Mobile Web Ghana. This overwhelmingly positive response attests to changing digital needs and quantifies the value of this conference to Africa's expanding digital ecosystem."
The fourth annual conference's success demonstrates Mobile Web Ghana and its partners' unwavering commitment to promoting digital empowerment among African youths. 
It also highlights the potential for digital learning platforms to scale their impact and equip African youth with the skills they need to navigate and thrive in the digital economy.
The Africa Digital Skills Conference 2023 further confirms the advancement and potential of digital learning in Africa, and the organisers eagerly anticipate the fifth edition next year.
For more information about the next Africa Digital Skills Conference or to collaborate with us, please visit Africadigitalskillsconference.org or email info@mobilewebghana.org. 
About MobileWeb Ghana
Mobile Web Ghana is a non-profit organization dedicated to promoting digital literacy and entrepreneurship among Africa's youth. Their influential training, partnerships, and events help to shape Africa's expanding digital economy.
Contact :