Churches Should Put The Musicians On Payroll – Emelia Baidoo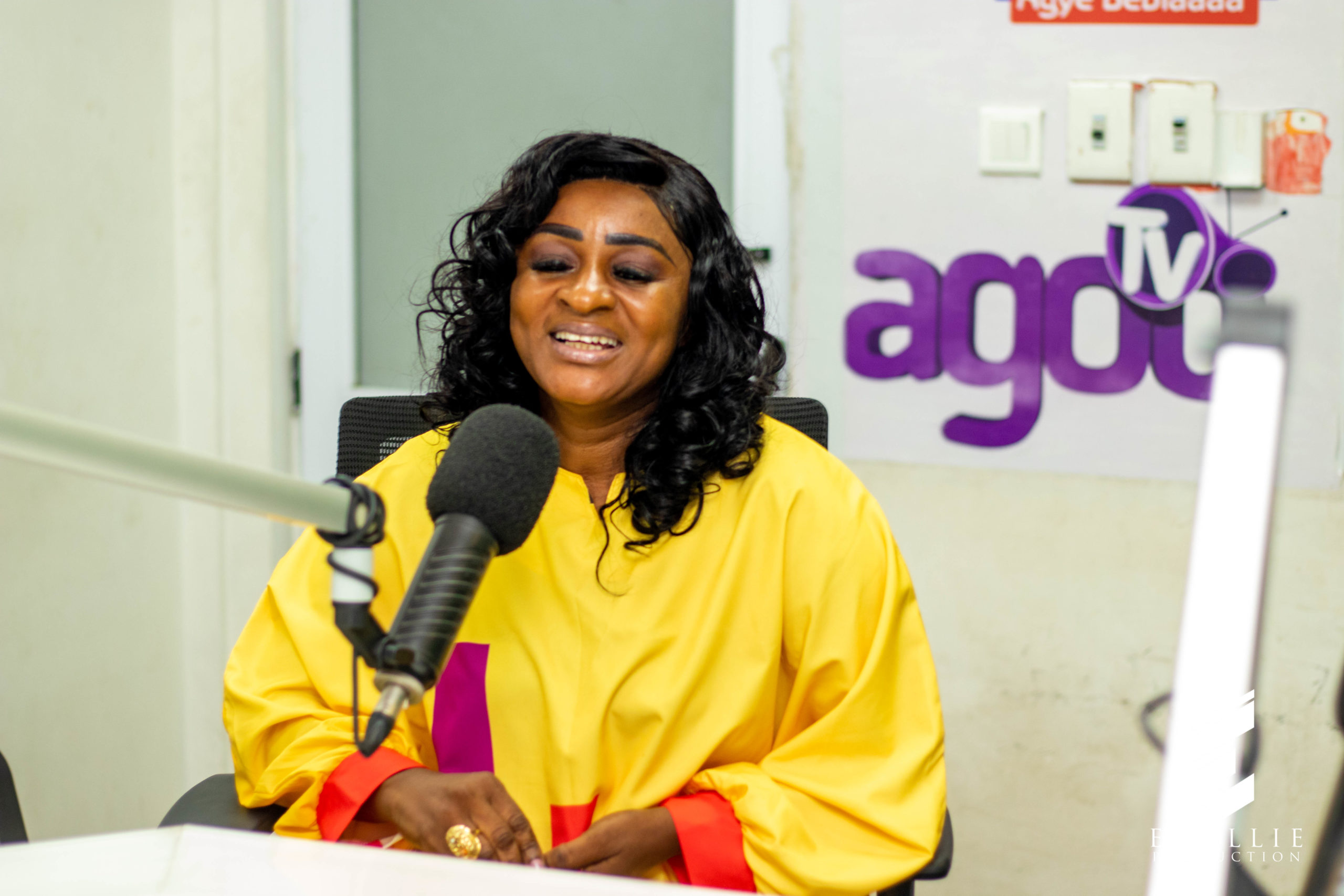 Ghanaian gospel musician, Emelia Baidoo, has spoken on the issue of whether church instrumentalists/Singers are supposed to be paid for their work.
Speaking in an exclusive interview with Best FM's Naacy on the Sunday afternoon show, Gospel After Church, she simply said "The worker is worth their wage", hence, supporting the motion that they should be paid.
She explained that if it is what the person does for a living on a regular basis and they have also been taken by the church to play during services, then they are worth being paid.
Just as the Bible says, the hand that does not work shall not eat. If you run a church and have prayer meetings, rehearsals, week long programmes, and in all cases, you expect the instrumentalist/singers to be there but you don't pay him, how will he/she eat at the end of the day?" she quizzed.
Emelia continued that, "If they come to church not looking presentable, you will complain about their appearance too so if he or she is working as an instrumentalist or singer in the church, you have to pay them so that they can also fend for themselves. It is God's work that they have committed themself to, however, they are using their time so you need to help them to be able to do God's work well".
According to the singer, singers/instrumentalist are sometimes underrated because people feel they are only seated, playing whatever they play, not realizing that even before the church service, they rehearsed for hours.
"It's the preparation that determines that output on that day so it's important to put all that, including the number of times you need him to do ministry, into consideration. My father used to say that what makes a good church is good word, good praise and worship, good prayer and good sound".
On this note, the singer concluded that instrumentalists are an important part of a good church, hence, they need to be paid for their work so that they are motivated to keep doing God's work.
Emelia Baidoo who has been described by many has one of the best when it comes to stage performance, is currently out with a new single dubbed "Onyame Nsa" which she features De Thompson.
Mobile Web Ghana's Africa Digital Skills Conference 2023 Records Outstanding Participation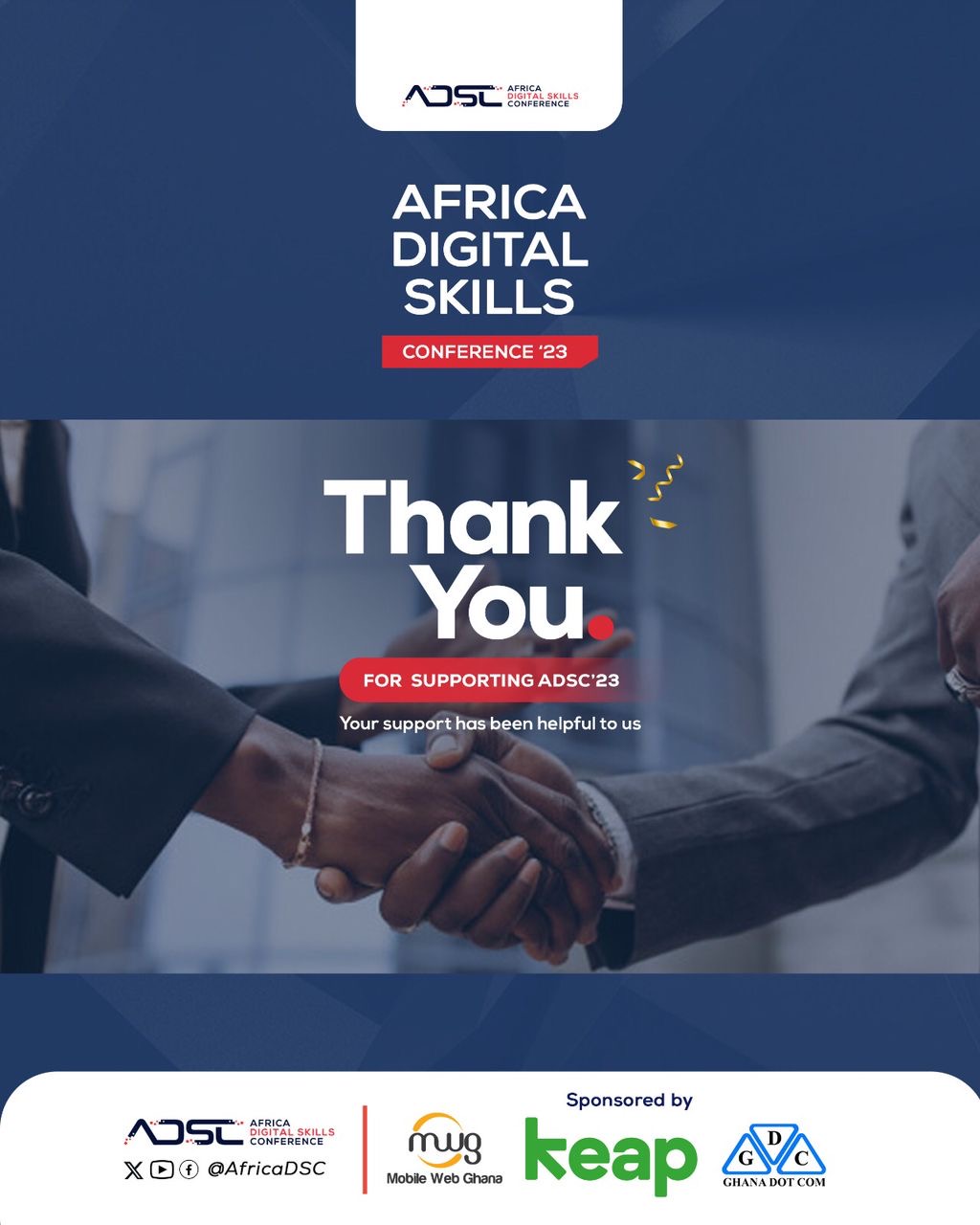 Mobile Web Ghana, in collaboration with Ghana Dot Com and Keap, is pleased to announce the successful conclusion of the fourth annual Africa Digital Skills Conference 2023, its most impactful to date. 
The event, which took place online from November 7th to November 9th, 2023, saw an unprecedented increase in active participation across the African continent.
This year's conference had a total of 7,162 session attendees, which is more than double the previous year's figure of 2,997.
Attendees at the sessions came from 53 different countries, demonstrating the continent's growing digital synergy and interest. The conference was led by 40 trainers, each of whom provided unique insights and knowledge in a variety of emerging and highly relevant digital fields.
Key digital skills such as data analysis, graphic design, digital marketing, social media marketing, programming, and product development were among the digital skills taught. 
These essential digital skills are the foundation of the modern digital economy, and this will enable the youth to positively contribute to the continent's growth story.
"We are thrilled by the high participation in this year's Africa Digital Skills Conference," said Florence Toffa, director of Mobile Web Ghana. This overwhelmingly positive response attests to changing digital needs and quantifies the value of this conference to Africa's expanding digital ecosystem."
The fourth annual conference's success demonstrates Mobile Web Ghana and its partners' unwavering commitment to promoting digital empowerment among African youths. 
It also highlights the potential for digital learning platforms to scale their impact and equip African youth with the skills they need to navigate and thrive in the digital economy.
The Africa Digital Skills Conference 2023 further confirms the advancement and potential of digital learning in Africa, and the organisers eagerly anticipate the fifth edition next year.
For more information about the next Africa Digital Skills Conference or to collaborate with us, please visit Africadigitalskillsconference.org or email info@mobilewebghana.org. 
About MobileWeb Ghana
Mobile Web Ghana is a non-profit organization dedicated to promoting digital literacy and entrepreneurship among Africa's youth. Their influential training, partnerships, and events help to shape Africa's expanding digital economy.
Contact :