LIMA 22: Zanela Potelewa, Jullie Jay-Kanz, Doreen Avio, Wanjira Longauer, Others Grab Nominations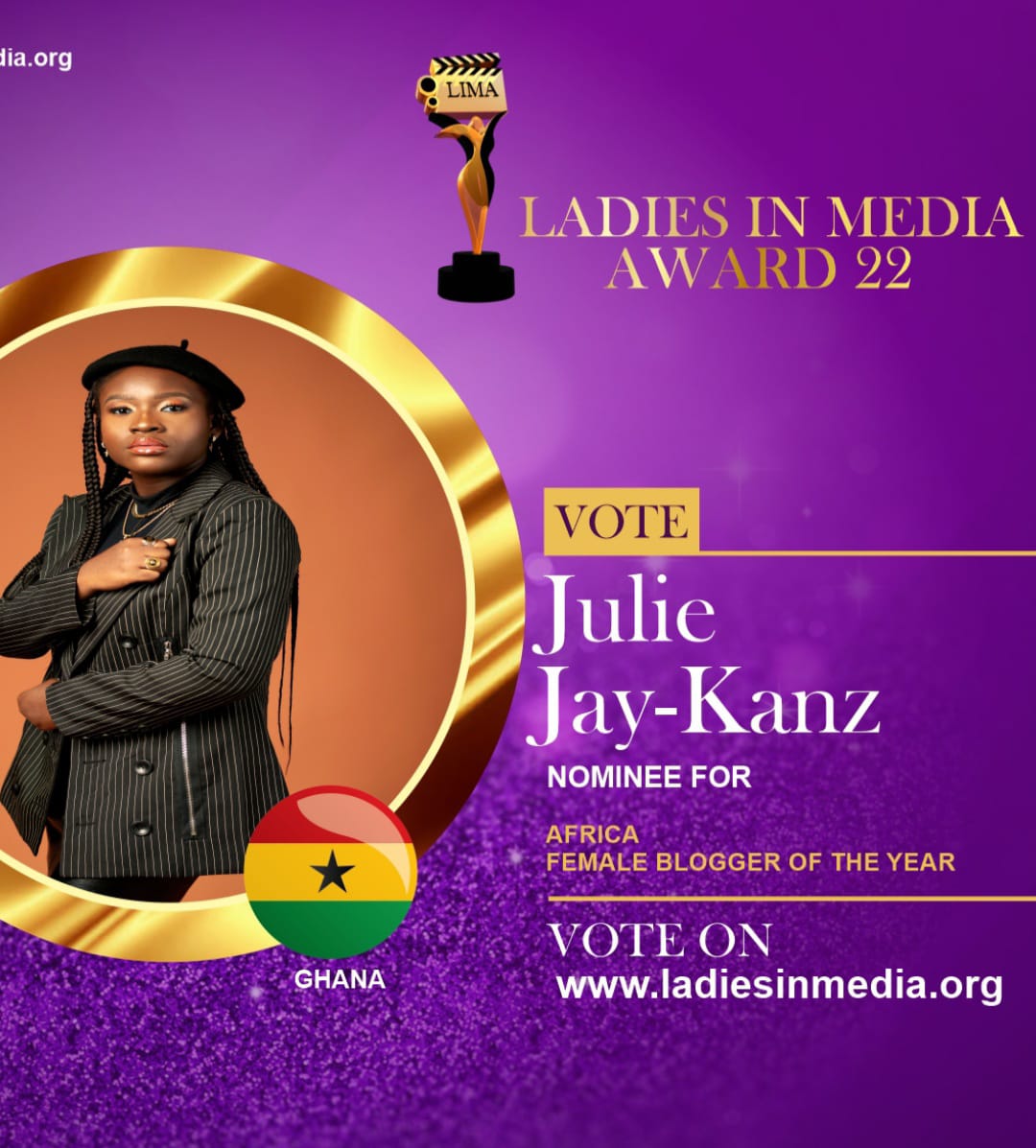 Organisers of the annual Ladies in Media Awards ( LIMA ) on Saturday February 4 ,  unveiled nominees for the 2022 edition in a live stream on Mx24 Television in Ghana.
LIMA seeks  to award and recognise media personalities whose work and influence have impacted the creative media space in their respective countries and also encourage upcoming and aspir­ing young women to strive for professionalism.
This year's edition entails eighteen ( 18 ) categories with nominees from across five ( 5 ) African countries namely; Ghana , Nigeria , Kenya, Zimbabwe and South Africa.
Among the outstanding ladies in the creative  media space in Africa who earned nominations include; Roselyn Felli ( Ghana ) , Jullie Jay-Kanz ( Ghana ), Doreen Avio ( Ghana ) , MzGee ( Ghana ) , Zanela Potelewa ( South Africa) , Wanjira Longauer ( Kenya) , Tillylive ( Ghana ) , Esther Xorlali ( Ghana) and others.
MzGee , Rosellyn Felli ,Zanela Potelewa and others  were nominated in the Africa Female TV Personality of the Year category while Doreen Avio contends with Samantha Musa, Miss Tess , Wanjira Longauer and others for the Africa Female Radio Personality Award.
Jullie Jay-Kanz got nominated in the Africa Female Blogger of the year category.  Other female bloggers in the category include Esther Xorlali, Tillylive and Kicking it With Mimi.
LIMA 22 ,  according to organisers would be hosted online this year to reach a wider audience across Africa.
Click here to vote for Jullie Jay-Kanz
Westline Entertainment Opens Nominations For 2023 Western Music Awards
Westline Entertainment, organizers of the prestigious Western Music Awards have opened nominations for the 7th edition.
The awards schemes has 29 categories in this year's edition, taking out one category from last year. "The 'Most streamed Artiste of the year' became a challenge last year as Artistes were submitting conflicting figures from different streaming platforms.
There is therefore the need for a clear definition with concentration on which of the streaming platforms we will concentrate on to determine the winner so for now it's out, pending the board's final decision" Nana Kwesi Coomson, head of Public Relations of Western Music Awards noted.
Works of Artistes and other stakeholders from February 2022 to January 2023 are considered eligible for this year's Western Music Awards.
The deadline for nominations is April 30, 2023.
According to the Public Relations Department of the organizers, the theme for this year's Western Music Awards is 'This Is Music.'
All entries should be submitted via www.wmagh.com/submission by April 30, 2023.
The categories up for nomination include:
Afropop Song of the year
Album/EP of the year
Artiste of the Year
Best Blogger/ Promoter of the year
Brass Band of the year
Best Collaboration of the year
Entertainment Show of the year
Most Popular Ghanaian Song of the year
Gospel Artiste of the year
Gospel Song of the year
Group of the year
Highlife Artiste of the year
Highlife Song of the year
Hiplife Artiste of the year
Hiplife Song of the year
Hiphop Artiste of the year
Hiphop Song of the year
Music Video of the year
New Artiste of the year
Music Producer of the year
Radio DJ of the year
Rapper of the year
Reggae/Dancehall Artiste of the year
Reggae/Dancehall Song of the year
Most Popular Regional song of the year
Song Writer of the year
Urban Gospel Song of the year
Western Diaspora Artiste of the year
Best Instrumentalist of the year