Mizter Okyere – Vanity Feat. Yaa Pono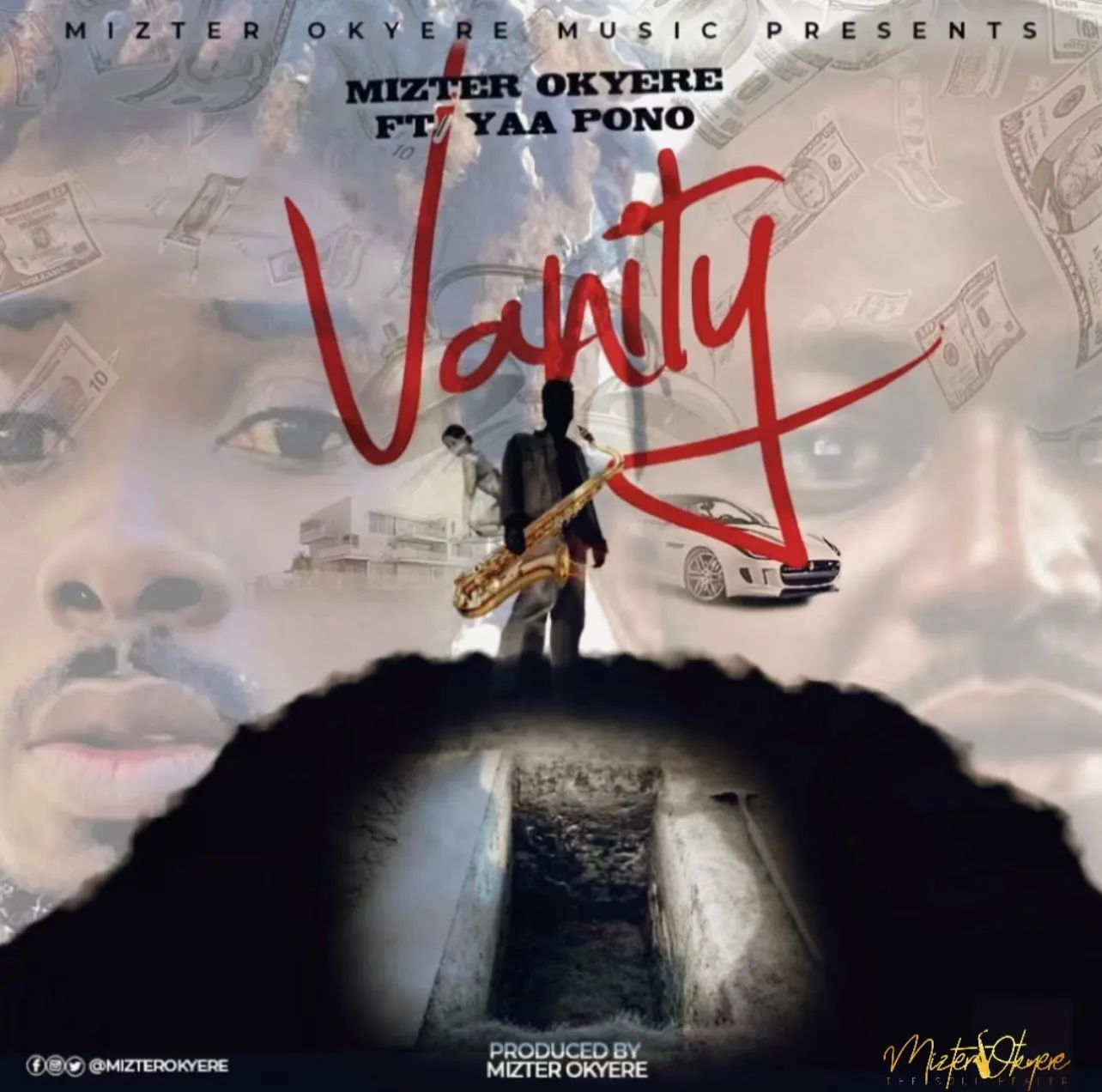 Celebrated Ghanaian saxophonist Mizter Okyere connects Yaa Pono for a magical composition dubbed Vanity.
Highlife meets rap on a soothing live recording. Its been a long time Mizter Okyere's voice was felt this much after many exploits in the world of saxophone. "Vanity" gives both strains of him and it is spectacular.
In a time of many shocking deaths, Vanity comes in handy to put listeners in check. Song quizzes on life, pride, and the certainty of carrying nothing out of the world into death.
The Soul Healer once again lives his mark of excellence with stimulating pen game, and Yaa Pono, oh my, his conscious thematic rap is everything you would want to hear.
Mizter Okyere doubles as the producer for this beautiful music piece.
Kafui Chordz Releases Another Inspiring 'Story'
Silky-voiced Ghanaian songstress, Kafui Chordz, is excited to announce the release of her new single, "STORY'', scheduled for November 30.
Listen Here: https://kafuichordz.fanlink.to/story
The singer, whose sophomore album "DAFFODILS" made waves earlier this year, tackles vicious gossip with this song while encouraging listeners not to allow negative opinions get to them but to live and enjoy life regardless of the unbelievable falsehoods, saying;
"Story no dey change man, Story no dey finish, Story just be story, Just enjoy the story".
Kafui Chordz will count on the support of her fans and admirers to give STORY an amazing start on the airwaves and streaming platforms.
 STORY is produced by Daniee Pro, mixed and mastered by Mike Mills On Em and written by Celestine Agropah and Abasiekeme Raphael Abi.