Most-Followed TikTok Star Khaby Lame Granted Italian Citizenship After 21 Years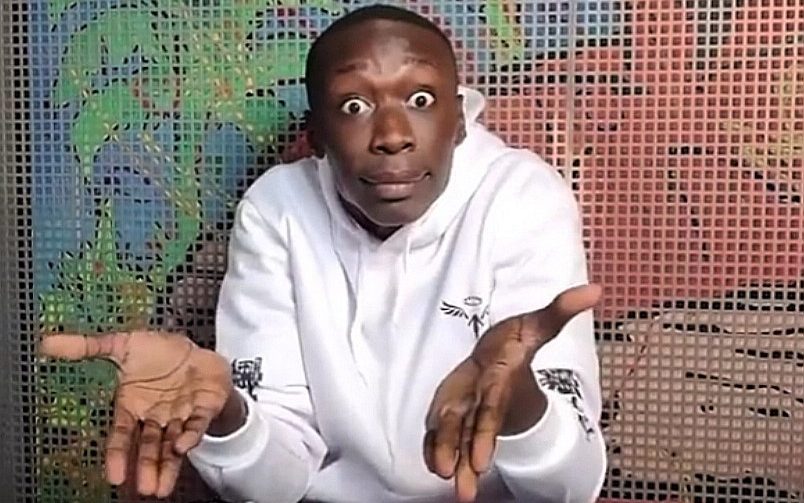 Khaby Lame boasts a staggering 148million followers on TikTok, making him the most followed person on the platform, and he now has another reason to celebrate.
The creator, who was born in Senegal, has lived in Italy since he was just one year old, and he's finally been granted Italian citizenship.
Khaby (real name Khabane), 22, was raised in the town of Chivasso, near Turin, with news of his citizenship coming as debates continue in the country around whether to change the Italian law and grant citizenship to all children of migrants born in the country.
As it stands, children can only apply to become Italian citizens once they turn 18 and so long as they were born and raised in Italy.
Reflecting on his upbringing, Khaby said his life is now 'very different' after being rocketed to online fame, sharing: 'I have always lived in the slums but there, despite having nothing, we were happy, we were glad, we played in the courtyard, even though we had nothing'.
However, he doesn't think much has changed since officially becoming an Italian citizen, telling news outlet Al Jazeera English: 'I already felt Italian before, I mean, before today.
'It is not that before signing, I did not feel Italian, so very little has changed'.
But, he does also feel 'very proud' of his new citizenship and 'a great responsibility' after taking his oath in the municipality northeast of Turin.
The TikTok icon lost his factory job amid the pandemic, so decided to give the social media platform a shot, not expecting to be catapulted to stardom in the way he has been.
Now, his face is extremely recognisable and you'd struggle to find someone with a TikTok account who doesn't follow him.
Khaby has bagged sponsorships and endorsements from numerous brands, as well as a legion of celebrity fans.
On how his life has changed, he added: 'It's another reality. It's completely another world that I am still not used to. But I am gradually adapting'.
Khaby's success is truly mind-blowing, especially when you consider that his fame is a result of totally wordless videos.
The social media star is known for his comical reactions to 'life hack' videos, which have earned him millions of dollars.
Source: Emily Bashforth – Metro UK
Westline Entertainment Opens Nominations For 2023 Western Music Awards
Westline Entertainment, organizers of the prestigious Western Music Awards have opened nominations for the 7th edition.
The awards schemes has 29 categories in this year's edition, taking out one category from last year. "The 'Most streamed Artiste of the year' became a challenge last year as Artistes were submitting conflicting figures from different streaming platforms.
There is therefore the need for a clear definition with concentration on which of the streaming platforms we will concentrate on to determine the winner so for now it's out, pending the board's final decision" Nana Kwesi Coomson, head of Public Relations of Western Music Awards noted.
Works of Artistes and other stakeholders from February 2022 to January 2023 are considered eligible for this year's Western Music Awards.
The deadline for nominations is April 30, 2023.
According to the Public Relations Department of the organizers, the theme for this year's Western Music Awards is 'This Is Music.'
All entries should be submitted via www.wmagh.com/submission by April 30, 2023.
The categories up for nomination include:
Afropop Song of the year
Album/EP of the year
Artiste of the Year
Best Blogger/ Promoter of the year
Brass Band of the year
Best Collaboration of the year
Entertainment Show of the year
Most Popular Ghanaian Song of the year
Gospel Artiste of the year
Gospel Song of the year
Group of the year
Highlife Artiste of the year
Highlife Song of the year
Hiplife Artiste of the year
Hiplife Song of the year
Hiphop Artiste of the year
Hiphop Song of the year
Music Video of the year
New Artiste of the year
Music Producer of the year
Radio DJ of the year
Rapper of the year
Reggae/Dancehall Artiste of the year
Reggae/Dancehall Song of the year
Most Popular Regional song of the year
Song Writer of the year
Urban Gospel Song of the year
Western Diaspora Artiste of the year
Best Instrumentalist of the year