My "Wo Fata" Music Video Is The Most Expensive Video In 2023 So Far – Prophetess Bishop Cynthia Adu Boateng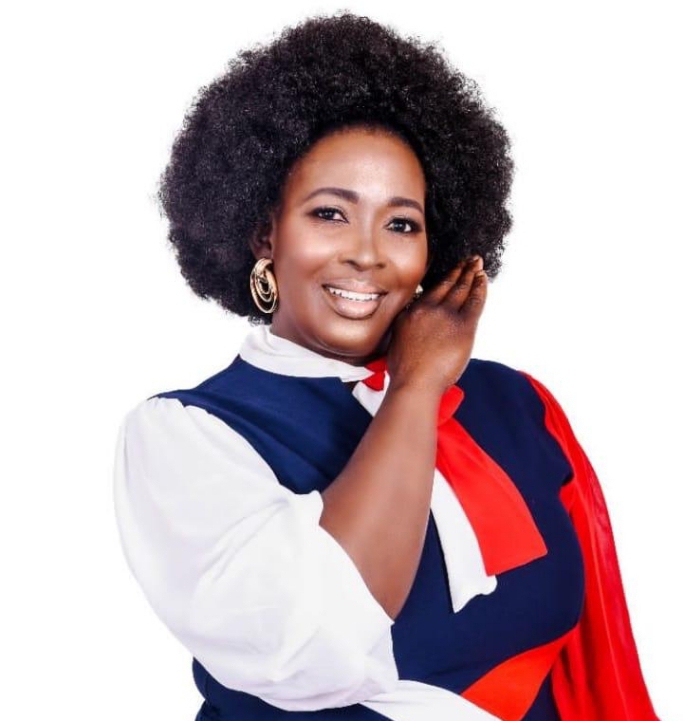 Ghanaian songwriter, preacher and prophetess Bishop Cynthia Adu Boateng has said that the music video of her trendy gospel tune is the most expensive so far in 2023.
The "Wo Fata" hitmaker says her fans have been supportive throughout her career and that she has given them something nice to watch on their Tv screen.
According to the prophetess, she's very happy with the way most Ghanaian artistes understand or put in more effort to shoot quality music videos nowadays.
In a chit-chat with Bishop Cynthia Adu Boateng, she said she promised herself to shoot a quality video that can put her name out there across Ghana and beyond, and hopefully God has listened to her prayers for bringing out this expensive music video despite the challenges.
I can boldly say my "Wo Fata" music video is the most expensive so far in 2023 and I won't be surprised if it gets a nomination at VGMA.
We have a couple of nice videos out there but in all mine pass them all, she added.
"Wo Fata" was produced by Emens and was directed by P.kay. You can get the song "Wo Fata" on all the music platforms.
Watch video below
Social media handles
FB: Bishop Cynthia Adu Boateng
IG: Bishop Cynthia Adu Boateng
Tik Tok: @cynthiaaduboateng8
Likee: Bishop Cynthia
Westline Entertainment Opens Nominations For 2023 Western Music Awards
Westline Entertainment, organizers of the prestigious Western Music Awards have opened nominations for the 7th edition.
The awards schemes has 29 categories in this year's edition, taking out one category from last year. "The 'Most streamed Artiste of the year' became a challenge last year as Artistes were submitting conflicting figures from different streaming platforms.
There is therefore the need for a clear definition with concentration on which of the streaming platforms we will concentrate on to determine the winner so for now it's out, pending the board's final decision" Nana Kwesi Coomson, head of Public Relations of Western Music Awards noted.
Works of Artistes and other stakeholders from February 2022 to January 2023 are considered eligible for this year's Western Music Awards.
The deadline for nominations is April 30, 2023.
According to the Public Relations Department of the organizers, the theme for this year's Western Music Awards is 'This Is Music.'
All entries should be submitted via www.wmagh.com/submission by April 30, 2023.
The categories up for nomination include:
Afropop Song of the year
Album/EP of the year
Artiste of the Year
Best Blogger/ Promoter of the year
Brass Band of the year
Best Collaboration of the year
Entertainment Show of the year
Most Popular Ghanaian Song of the year
Gospel Artiste of the year
Gospel Song of the year
Group of the year
Highlife Artiste of the year
Highlife Song of the year
Hiplife Artiste of the year
Hiplife Song of the year
Hiphop Artiste of the year
Hiphop Song of the year
Music Video of the year
New Artiste of the year
Music Producer of the year
Radio DJ of the year
Rapper of the year
Reggae/Dancehall Artiste of the year
Reggae/Dancehall Song of the year
Most Popular Regional song of the year
Song Writer of the year
Urban Gospel Song of the year
Western Diaspora Artiste of the year
Best Instrumentalist of the year