Nature Muzik, The Most Promising Afrobeats Sensation From Ghana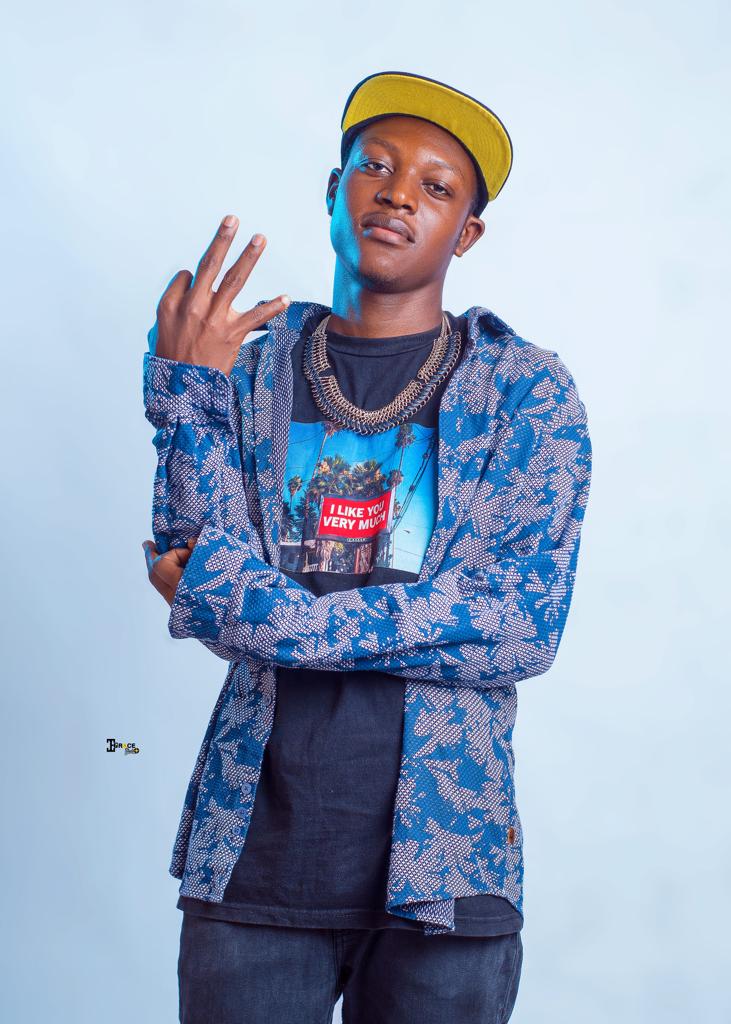 Nyasunu Bright in real life, but identified musically as Nature in the music scene. Nature is a diversified musical gem, a Ghanaian born on 12th May, 2001. He traces his roots from From kpandai in the Northern Region whiles his fruitful growth and childhood began in Kasoa which is a suburb in the central region of Ghana.
In the year 2015, his passion for music rose to a high level of influence when he was gravitated by music by Kwaw kese, Shatta Wale & Sarkodie. This level of influence gave him the urge to pursue music. Time went by, his contribution and passion towards the music business was heavily felt when he was growing up.
Stream Here: https://ffm.to/nature-different
The admiration Daddy Lumba & Busta Rhymes also solidified his love for music when growing up. All along he was heavily driven with passion in the creative arts space. Whiles pursuing his high school education at Labone S.H.S, Nature was also an active member in the entertainment board of the school through which he gained some recognition. Nature always performed at entertainment periods and other events in the school. His commitment and love for music grew stronger.
Upon completion of high school in the year 2021, all these aggregated influences seriously led him to take up music officially. He then started recording demos, finding his feet and gliding arduously in the music industry.Throughout the journey, he has been making a deliberate effort to spearhead quality music. Nature strongly believes in doing music which can stand the test of time, his versatility enables him to fit into almost all the music genres. His mood sets him to the style of music he does and he is gradually being noted as a huge wind blowing behind Afrobeats & hip-hop music in Ghana.
Apparently years down the line, Nature kicked-off and revitalized his career. He is set to release his brand new song titled Different Nature soon.
Connect with Nature across all social media networks.
Facebook: Nature Muzik
Instagram: naturemuzik
Twitter: naturemuzik
ARTICLE BY: KOBBY LOAM
Nigerian Breakout Pheelz Releases Powerful New Single "Yolo"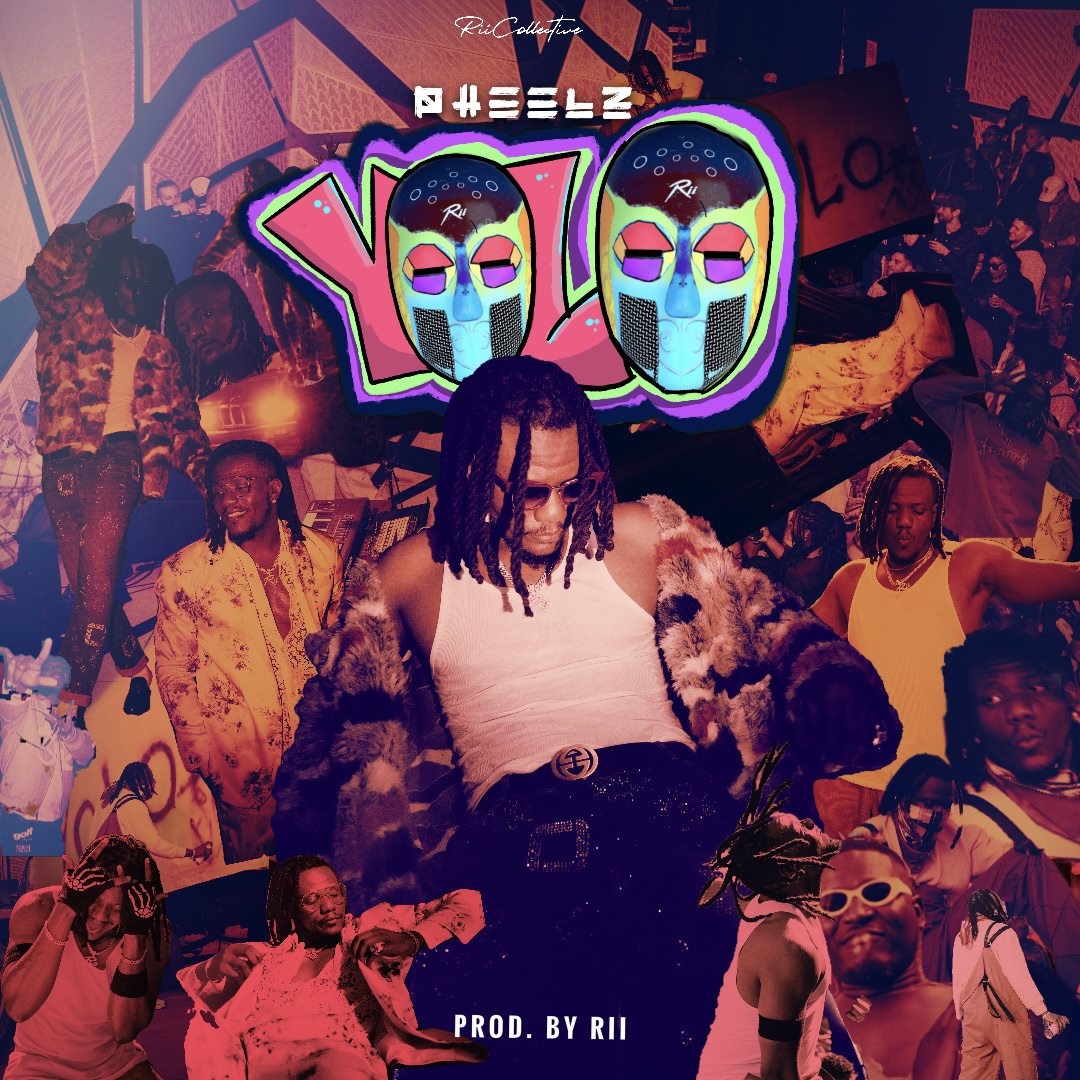 Breakout Nigerian singer, songwriter, producer, and multi-instrumentalist Pheelz returns with the soaring floor-filler "YOLO."
Listen HERE via DC Talent Agency. An infectious Afrobeats anthem with a powerful message, the global hitmaker's latest is emblematic of why his music is so captivating: good vibes. "YOLO" comes on the heels of Pheelz's acclaimed 2023 EP, Pheelz Good, and is accompanied by a suitably upbeat video. Watch it HERE.
"I'm chillin' with the vibe, let me go go go," the 28-year-old croons over a sea of percussion and choral backup. That leads up to the uplifting chorus: "We only got one life, I believe in YOLO."  Pheelz's silky smooth vocals effortlessly rides the hip-swinging rhythms, resulting in yet another banger with universal appeal. The song's feel-good quality is reflected in the video, which finds Pheelz enjoying the simple pleasures of life — bus rides, blowup pools, and nighttime drives — with his friends.
Pheelz Good has already amassed more than 100 million combined streams. The 8-song set boasts features from Davido ("Electricity") and BNXN ("Finesse") and deftly blends Afrobeats bangers with songs rooted in melodic R&B — all of which showcase the rising star's dazzling versatility and blinding future.
Pheelz was recently named "Artist To Watch" in 2023 by Pandora and Amazon music. After "Finesse" established Pheelz as an international star on the rise in 2022, he built on the momentum with a dazzling set at Essence Fest's Afrobeats After Dark party in New Orleans and made his US television debut with a performance on NBC's Late Show with Seth Meyers. Watch it HERE. Pheelz was also the first Afrobeats Artist to Perform at the BET Awards Pre-Show, where he earned a 2022 nomination for Best New International Act.
ABOUT PHEELZ:
Pheelz writes with passion and sings from his soul. Over the past few years, the Lagos artist has made songs that blur the boundaries between Afrobeats, R&B, and mainstream pop—using intense emotion and vibrant melody as a force that bridges diverse sounds and styles. Songs like "Finesse," featuring fellow Nigerian star BNXN, have started to resonate—bringing Pheelz' boundary-pushing music and earnest, heartwarming emotion to the top of the charts in the UK and his home country. In a sense, it's a moment that Pheelz has been working toward since he was a kid. Pheelz, born Phillip Kayode Moses in 1994, grew up singing and playing keyboards in the church run by his father, who is a pastor in Lagos. He soon began producing and he landed his first hit at 16—"First of all" by Olamide, a woozy, electronic hip-hop jam. Since then, Pheelz has become one of Nigeria's most in-demand producers, working on records for stars like M.I, Mr. Eazi, and more. In 2020, he won Producer of the Year at The Headies—Nigeria's hip-hop awards—and in 2021, he released his breezy Hear Me Out EP, which earned millions of streams and brought his emotional pop to even more listeners around the world. Even so, the success of "Finesse" has changed everything for Pheelz, except his mission to put all of himself into his songs. He's sure that this is just the beginning of a meteoric rise now that he's inked a deal with DC Talent Agencys. "I've been plotting for years. I was ready," he says. "I am ready."
FOLLOW PHEELZ:
Twitter | Instagram | Facebook | YouTube | TikTok | Spotify | Press Site
For more information, please contact: 
DC Talent Agency