Nyarko Becomes Helpless In Romantic New Single "YOU"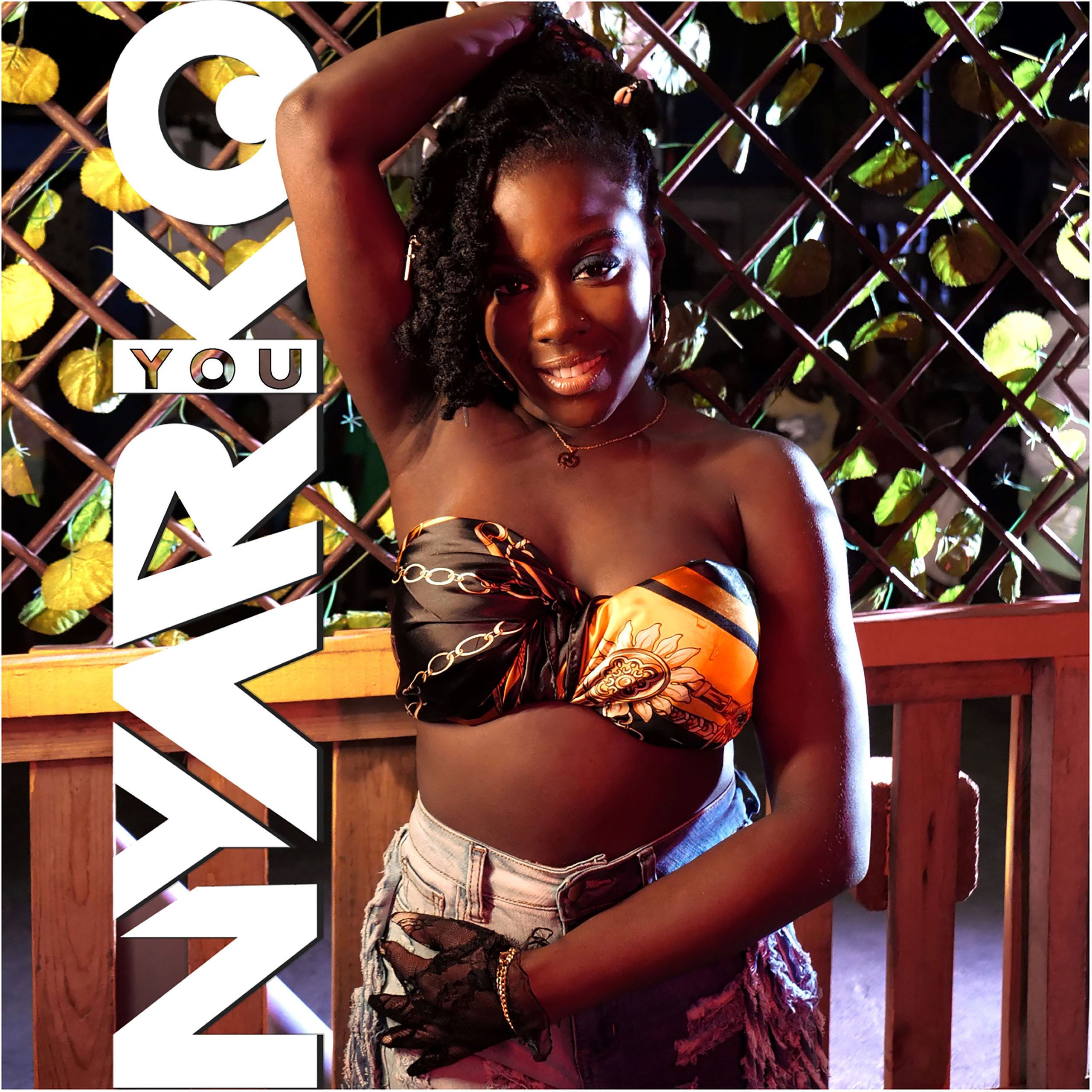 After serving three bops in 2022, Ghanaian-Dutch rapper Nyarko is back to show her fans and music lovers a new side. The Dutch-born femcee starts the year with a mid- tempo love song, "YOU." The single showcases Nyarko's vulnerable and romantic side while delivering her signature fiery energy. The song, released on March 16, also reflects her versatility as an artist and her ability to create music that resonates with her audience. With its catchy beat and relatable lyrics, "YOU" will become a fan favorite and cement Nyarko's place as one of Ghana's and the Netherlands' rising stars.
"YOU" features production from Nigerian Afrobeat producer Barobeatz. It is the first single off Her debut EP, "VIBES", which is set for release in April. The seven-track EP will also include her previously released single "MOOD." With the upcoming release of her debut EP, "VIBES", fans can expect to hear more of Nyarko's unique sound and storytelling abilities. The project promises to be a dynamic collection of tracks showcasing Nyarko's range as a singer- songwriter.
Giving music lovers a sneak peek of the EP, Nyarko said, "The EP touches on different themes; that is why it is called Vibes: because every song brings a different vibe." "From confidence to the celebration of life to love and focusing on oneself, everyone can relate to at least two songs on the project.
Song Streaming Link – crux-global.lnk.to/nyarko-YOU
Whether it's hard UK flows or danceable Afro vibes: when Nyarko  in the building , fire enters. FUNX, NL
Connect with "NYARKO" on Socials.
Twitter – @OfficialNyarko1 Instagram – @OfficialNyarko TikTok – @OfficialNyarkoo Facebook – @OfficialNyarko YouTbe – @OfficialNyarko
For Press and General Enquiries. E-mail – info@officialnyarko.com
Sensational Singer DERi Drops 'Without A Map' EP Featuring Kelvyn Boy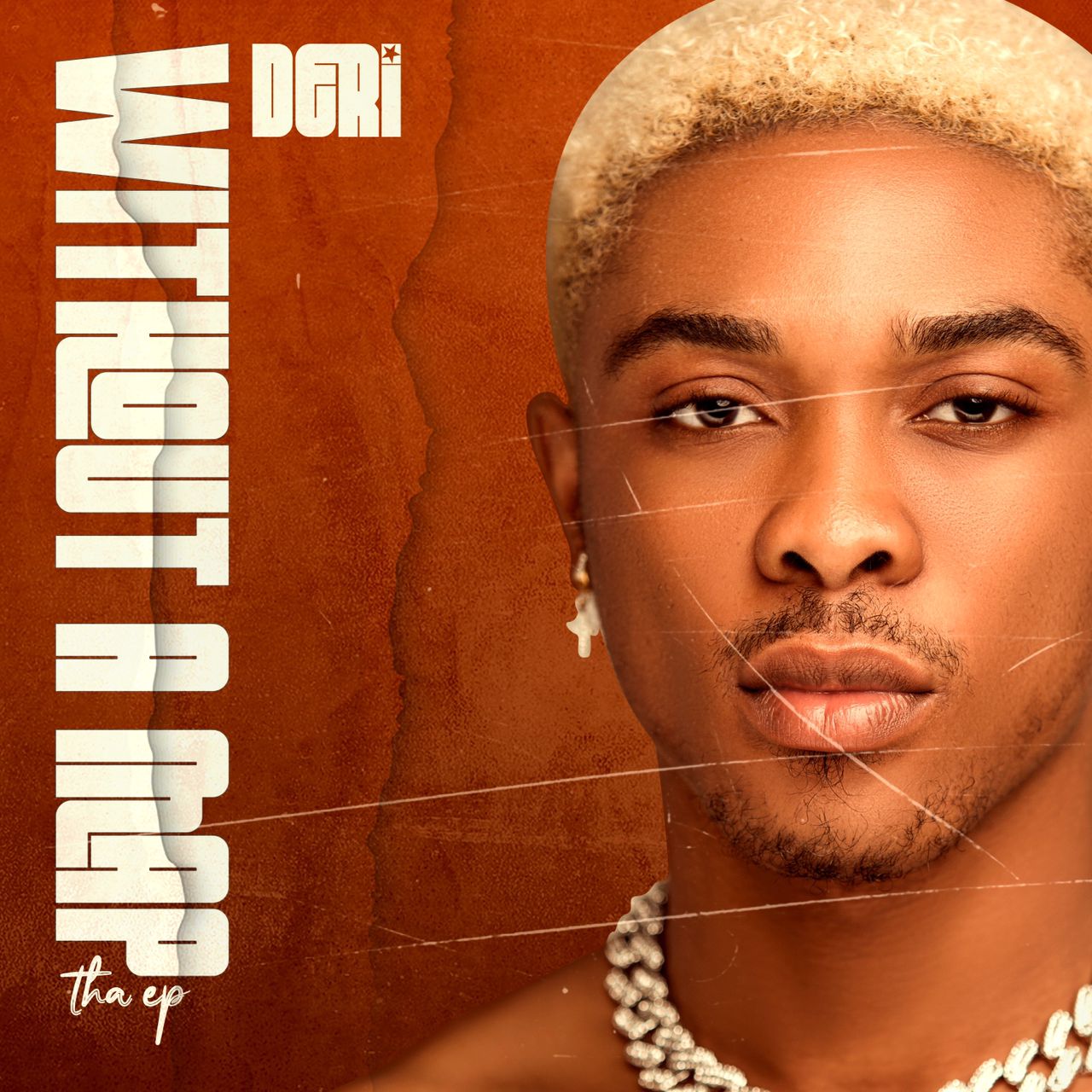 DERi, the gifted artist signed under Bryte City Entertainment, has set the Ghanaian music scene ablaze with the release of his much-anticipated EP, 'Without A Map.' Comprising five captivating tracks, this musical offering is a testament to DERi's prowess as an Afrobeat and highlife singer and songwriter.
Tracklist:
Play Boy
More
Fire
Wishlist
Nobody (featuring Kelvyn Boy)
Each track on 'Without A Map' takes listeners on a unique journey through the rich tapestry of African rhythms and melodies, masterfully crafted by the talented DERi. It's evident that Deri's musical journey is akin to a well-thought-out map, carefully charting his course in the industry.
Production credits for this EP read like a who's who of the Ghanaian music production scene, with Baddex, Gigz Beat, Steverawd, Xarmy Heart Sounds, Klasick Beat, and others contributing their expertise. The addition of vocals by Cliq Musiq adds yet another layer of depth to the EP's sonic landscape, creating a harmonious blend of soundscapes.
Standout Tracks:
1. Play Boy: With infectious beats and catchy lyrics, 'Play Boy' invites listeners to groove along and sets the tone for the EP.
2. More: 'More' showcases Deri's vocal range and lyrical prowess, leaving a lasting impression with its emotive delivery.
3. Fire: This track ignites the dancefloor with its pulsating rhythm, demonstrating DERi's ability to fuse traditional and contemporary sounds seamlessly.
4. Wishlist: 'Wishlist' is a lyrical gem, offering introspective moments and an exploration of desires set to an entrancing melody.
5. Nobody (featuring Kelvyn Boy): The collaboration with Kelvyn Boy on 'Nobody' is a testament to DERi's collaborative spirit. Their voices blend effortlessly, delivering a chart-topping hit.
As DERi's star continues to rise, Ghanaians are advised to keep a keen eye on this rising sensation. 'Without A Map' not only showcases his remarkable talent but also hints at the promising future of Afrobeat and highlife music in Ghana. DERi's ability to navigate the ever-evolving musical landscape is nothing short of remarkable, and he is poised to leave an indelible mark on the global music scene.
In 'Without A Map,' DERi has not only found his musical direction but has also set a course for excellence that will undoubtedly lead to more remarkable releases in the future. As his musical journey unfolds, DERi is proving himself to be an artist of substance and creativity, making him a true gem in Ghana's vibrant music industry.