Rocky Dawuni Spits Revolutionary Lyrics With Blvk H3ro In New Song "Neva Bow Down"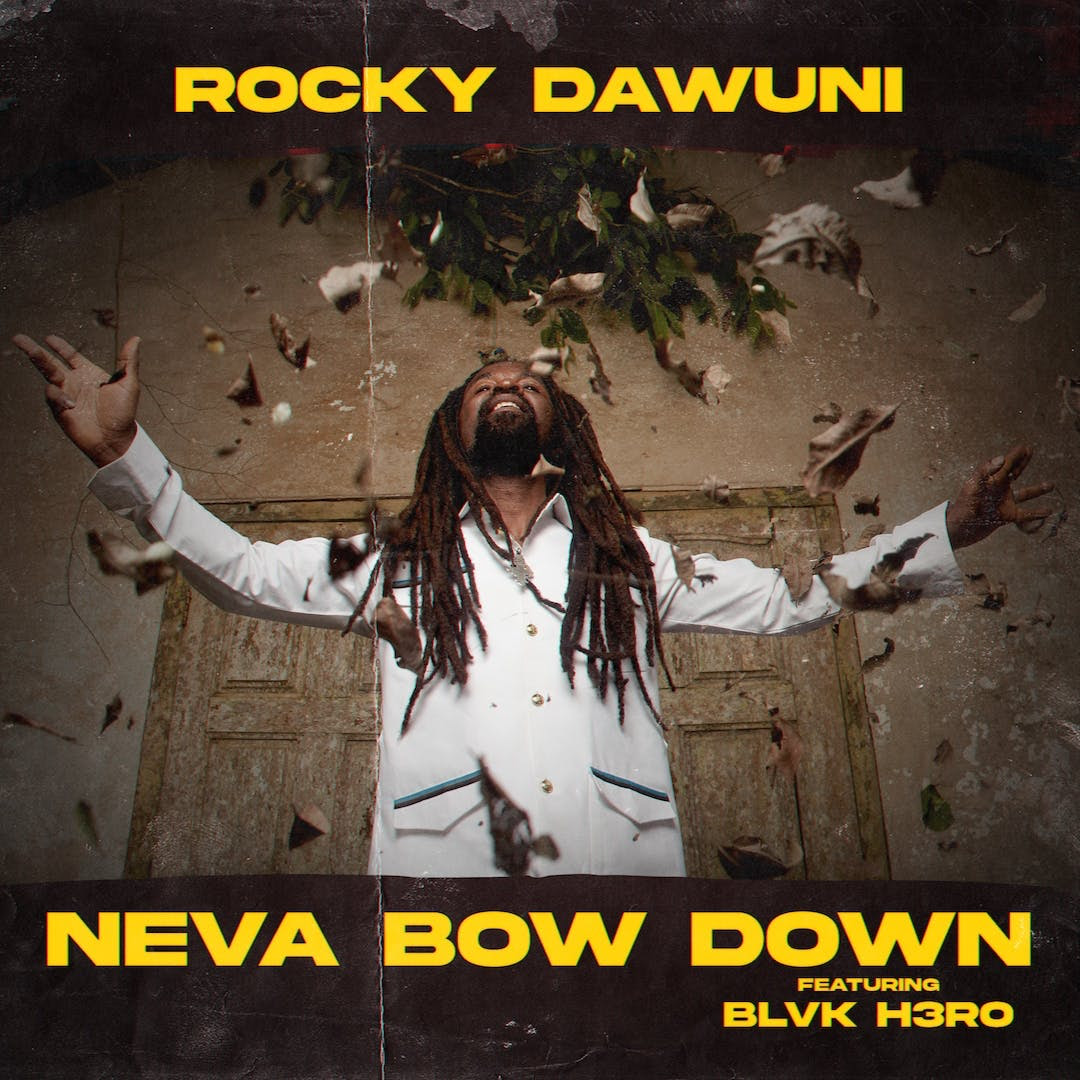 Rocky Dawuni, Ghana's two-time GRAMMY–nominated musician returns with his first new single since his nod for "Best Global Album" for Voice of Bunbon, Vol. 1 at the 64th Annual GRAMMY Awards earlier this year. Now Rocky has teamed up with rising Jamaican star Blvk H3ro to release global roots anthem "Neva Bow Down", available worldwide September 22, 2022 on Aquarian Records. The powerful new single distills elements of pop, dub, and reggae for a modern take on "rebel music."
The collaborative spirit of "Neva Bow Down" reconnects Africa and the Afro-Descendant Diaspora, drawing on Jamaica's powerful culture of resistance. Together, Rocky and Blvk H3ro weave a tapestry of melodies with an unforgettable chorus, laid on top of producer Bob Riddim's speaker-busting production. This protest anthem is a meditation on the current, dire state of global affairs and our collective power to change the course of history, serving as an inspiration for people to stand up for what is right and true.
h"In a time when our world is at crossroads with systems and society confronting fundamental changes," Rocky states, "there is a crucial need to speak truth to power, to challenge the status quo and to inspire people to find the courage to create a restorative vision of the future that defends the core essence of who we are as human beings and our interconnectedness to nature."
Rocky Dawuni, straddles the boundaries between Africa, the Caribbean and the Americas to create his appealing Afro Roots sound which fuses elements of Reggae, Afrobeat, Highlife and Soul that unites generations and cultures. Dawuni's charisma and galvanizing performances have endeared him to crowds around the globe where he has shared the stage alongside luminaries including Stevie Wonder and John Legend, among many others As a dedicated activist, Rocky has been a leading voice for social and environmental transformation and currently serves as UN Goodwill Ambassador for the Environment for Africa. Rocky believes "that music is the medium to strike a chord that transforms our collective intentions into a vehicle for positive social change."
Blvk H3ro (pronounced Black Hero) is one of Jamaica's most exciting and original young artists, but he's far from new to the scene. Over the past half-decade, he's built an impeccable track record and fervent following with his uplifting and ambitious modern reggae sound, while collaborating with the likes of Bunny Wailer, UB40, Equiknoxx and Skillibeng. Jamaica's Prime Minister, Andrew Holness, has even sung his praises, commending his song "It Nuh Easy" for its positive influence on Jamaican youth during a recent speech to the nation.
Stream & Purchase "Neva Bow Down"
Follow Rocky Dawuni:
http://www.rockydawuni.com 
http://www.facebook.com/rockydawuni
http://www.instagram.com/rockydawuni
http://wwww.twitter.com/rockydawuni / http://www.youtube.com/rockydawunimusic
Follow Blvk H3ro:
http://www.blvkh3ro.com
http://www.deliciousvinylisland.com http://www.instagram.com/blvkh3ro
Fuse ODG Unleashes His Seductive Side In '3eak A.m (Waistline)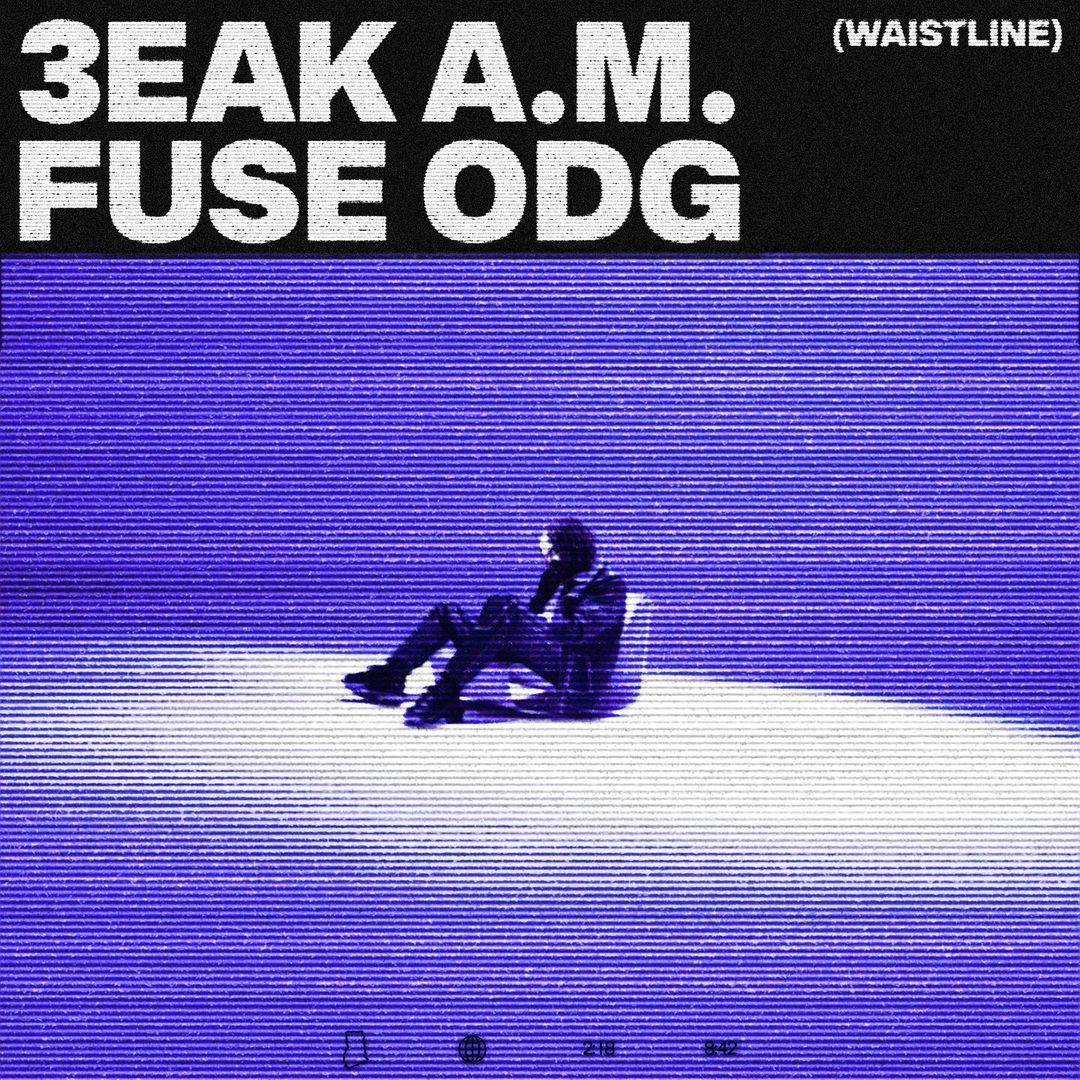 Fuse ODG, internationally acclaimed and chart-topping afrobeats sensation, shows his versatility with this beautifully sensual and intoxicating afrobeats banger, 3eak a.m.
3eak a.m. is due to get all the girls whining their waistlines to the bass line on repeat!
With sultry lyrics and infectious Afrobeats rhythms, 3eak a.m. paints a vivid picture of a night filled with romance and sensuality. When all the restaurants are closed, with a little drink in his cup, Fuse ODG enjoys the dance of desire that is ignited by the irresistible whine of a woman's waist.
Fuse ODG has consistently taken the music world by storm with his undeniable talent and global hits, but for the first time, fans will hear this musical sensation singing in a way that will leave them wondering what could possibly be next for FUSE ODG… An Album maybe?
3eak a.m. will be accompanied by a sexy, yet classy and visually captivating music video.
In line with the 3eak a.m. vibe, Fuse ODG will be giving the ladies the chance to get involved in the #WhineandDineChallenge on all social platforms.
LISTEN HERE: Fuse ODG – 3eak A.M
Watch the official video below.