Rush Energy Drink Set To Celebrate 10 Years
Twellium Industrial Company Ltd
, a manufacturing powerhouse in Ghana, is celebrating a remarkable achievement on its 10th anniversary. In a short period of time, this successful company has revolutionized the concept of Made in Africa by raising the standards of standardization and significantly contributing to Ghana's GDP. By exporting locally produced commodities to over 10 West African countries, Twellium has disrupted the long-standing practice of importing goods into Ghana.
Specializing in the production of innovative beverages, Twellium manufactures a range of products including the popular Rush Energy Drink, Verna Mineral Water, assorted soft drinks, and juices. But their expertise does not stop there. Twellium has also mastered the manufacturing of biscuits and fresh-baked cakes, offering over 100 varieties of creamy and chocolaty wafers, crackers, bourbon, soda crackers, donuts, sliced cakes, and cream center filled cakes.
One of the company's key achievements lies in its implementation of the fastest manufacturing lines in West Africa, equipped with state-of-the-art machinery. Twellium Industrial Company Ltd holds ISO (International Organization for Standardization) and HACCP (Hazard analysis and critical control points) certifications, attesting to its commitment to quality and safety.
Operating from three industrial facilities in Accra, Kumasi, and Burkina Faso, Twellium has not only significantly contributed to Ghana's economy but also provided employment opportunities for over 10,000 families. Moreover, the company has invested in training African laborers to harness the potential of modern technology and state-of-the-art machinery.
With a strong commitment to supporting the local market, Twellium Industries sources raw materials from local farmers, empowering the African agricultural sector. Furthermore, the company takes its social corporate responsibility seriously through the initiatives of the Twellium Foundation, making substantial contributions to society.
Owned by Mr. Hussein Kesserwani and his brother Mr. Hassan Kesserwani, who have backgrounds in engineering and international business and were raised in the United States of America, Twellium Industrial Company Ltd is a multinational manufacturing company on a rapid growth trajectory. Their ambition is to promote African industrialization and elevate the perception of Made in Africa. They firmly believe in the potential of the African continent and aim to inspire more investors to recognize the abundant opportunities it presents.
Twellium's remarkable success story is testament to the potential that lies within the African continent. By exemplifying excellence in manufacturing and contributing to the local and regional economies, Twellium Industrial Company Ltd is a shining example of the possibilities that can arise when belief and investment in Africa are combined.
Africa's strength and potential as a fruitful continent are undeniable, and Twellium serves as a shining beacon of success. With continued support and belief in the capabilities of Africa, there is no limit to what the continent can achieve.
Danny Lampo and Article Wan Set to Drop Explosive New Single 'Puutu' on Lampo's Birthday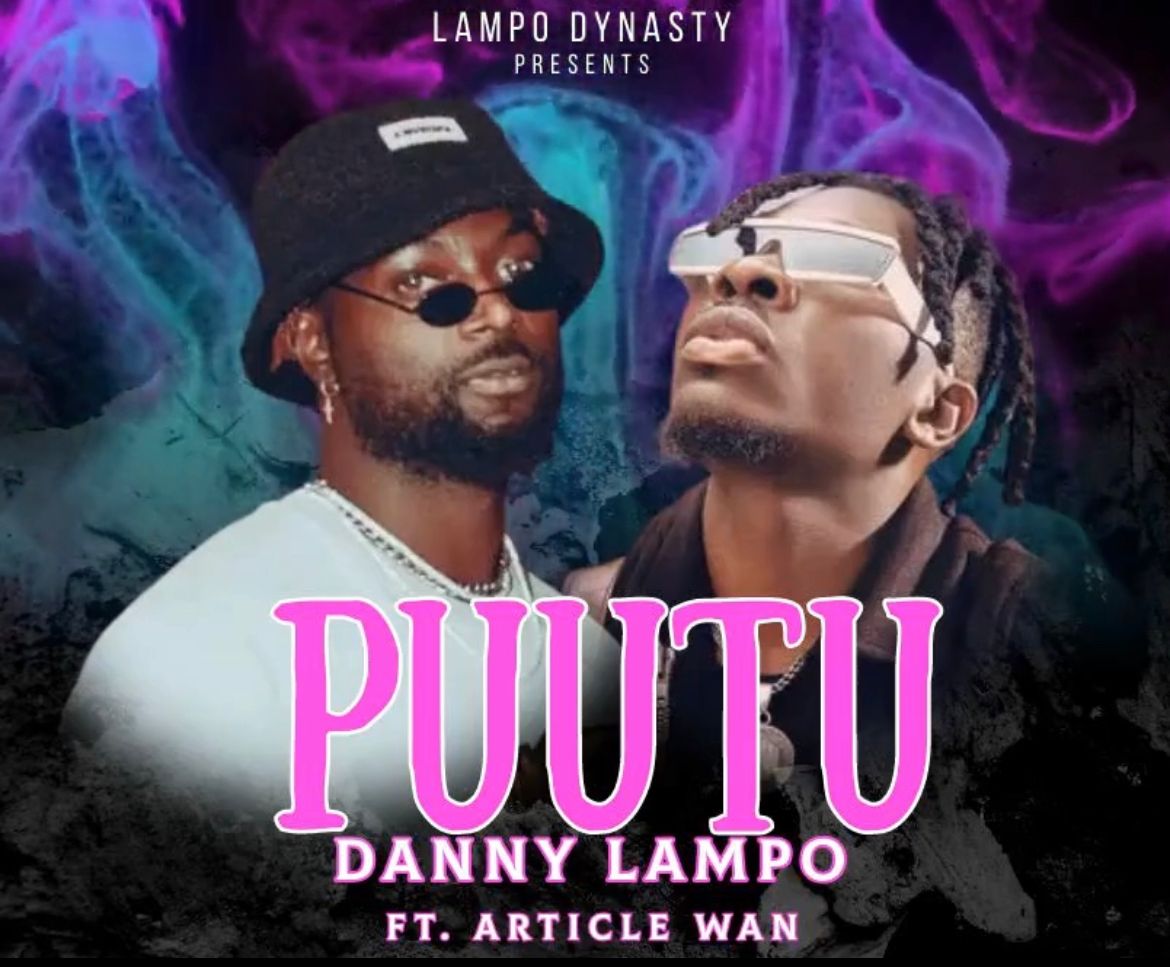 Danny Lampo
, the multi-award-winning UK-based Ghanaian artist, is gearing up to drop a hot new single on his birthday, which falls on the 3rd of September. This highly anticipated release features none other than the talented Article Wan, adding an extra layer of excitement to the project.
Known for his unique sound and captivating performances, Lampo has made a name for himself in the music industry. His music is a fusion of afrobeats, reggae, and dancehall, creating a vibrant and infectious sound that appeals to a wide audience. With his previous releases, Lampo has amassed a loyal fanbase not only in Ghana and the UK but also across the globe.
What sets Lampo apart is his ability to seamlessly blend different genres, creating a distinctive and refreshing musical style. His versatility as an artist shines through in his music, as he effortlessly transitions between afrobeats' infectious rhythms, reggae's laid-back vibes, and dancehall's energetic beats.
In addition to his musical endeavors, Lampo is also a talented footballer, showcasing his skills on the field as a member of the Reading Tigers in the East Berkshire League. This dual passion for music and sports adds an extra layer of depth to Lampo's artistic identity, making him a true force to be reckoned with.
Teaming up with Article Wan for this upcoming release is a match made in musical heaven. Article Wan is a renowned artist in his own right, known for his catchy hooks and infectious melodies. With both Lampo and Article Wan's talents combined, fans can expect nothing short of a musical masterpiece.
As the release date approaches, fans are eagerly anticipating the drop of "Puutu," the much-anticipated collaboration between Lampo and Article Wan. This track promises to be a certified banger, showcasing the artists' incredible chemistry and musical prowess.
With Lampo's birthday serving as the perfect occasion for this release, fans can celebrate alongside him as he continues to push boundaries and make his mark in the music industry. The anticipation is building, and it's safe to say that "Puutu" will be a hit that resonates with fans worldwide.
So mark your calendars for September 3rd and get ready to groove to the infectious beats of Danny Lampo and Article Wan. This collaboration is set to take the music scene by storm and solidify Lampo's position as one of the industry's rising stars.