Singer-Songwriter Jesse Powell Dies At Age 51
The singer's family shared a statement announcing his death.
R&B vocalist Jesse Powell has died, according to a statement released by his family. The Gary, Indiana, native was reportedly 51.
Powell's sister Tamara Powell, who is also a singer, shared the statement in an Instagram post.
"It is with a heavy heart that we announce the passing of our beloved son, brother and uncle Jesse Powell. He passed away peacefully in his Los Angeles home," the statement said.
"The family asks for privacy at this time as we mourn the tremendous loss and celebrate his everlasting legacy.
Jesse loved music and he especially loved his fans who supported him throughout his career. We want you all to know that you meant the world to him."
View this post on Instagram
Powell released his self-titled debut album in March 1996 via Silas Records/MCA. It included the singles "All I Need," "Gloria" and "I Like It."
Nestled within the album was "You," a ballad that later became his signature song and appeared on his sophomore album, 'Bout It.
Bout It was certified gold by the Recording Industry Association of America (RIAA) in June 1999 for selling more than 500,000 copies.
Powell went on to release two additional albums, JP (2001) and Jesse (2003). The former album included the lead single "If I," another powerful yet underrated ballad.
Jesse marked Powell's final album. Since that time, he has kept a relatively low profile from the public eye.
Source: Rate RnB
Mobile Web Ghana's Africa Digital Skills Conference 2023 Records Outstanding Participation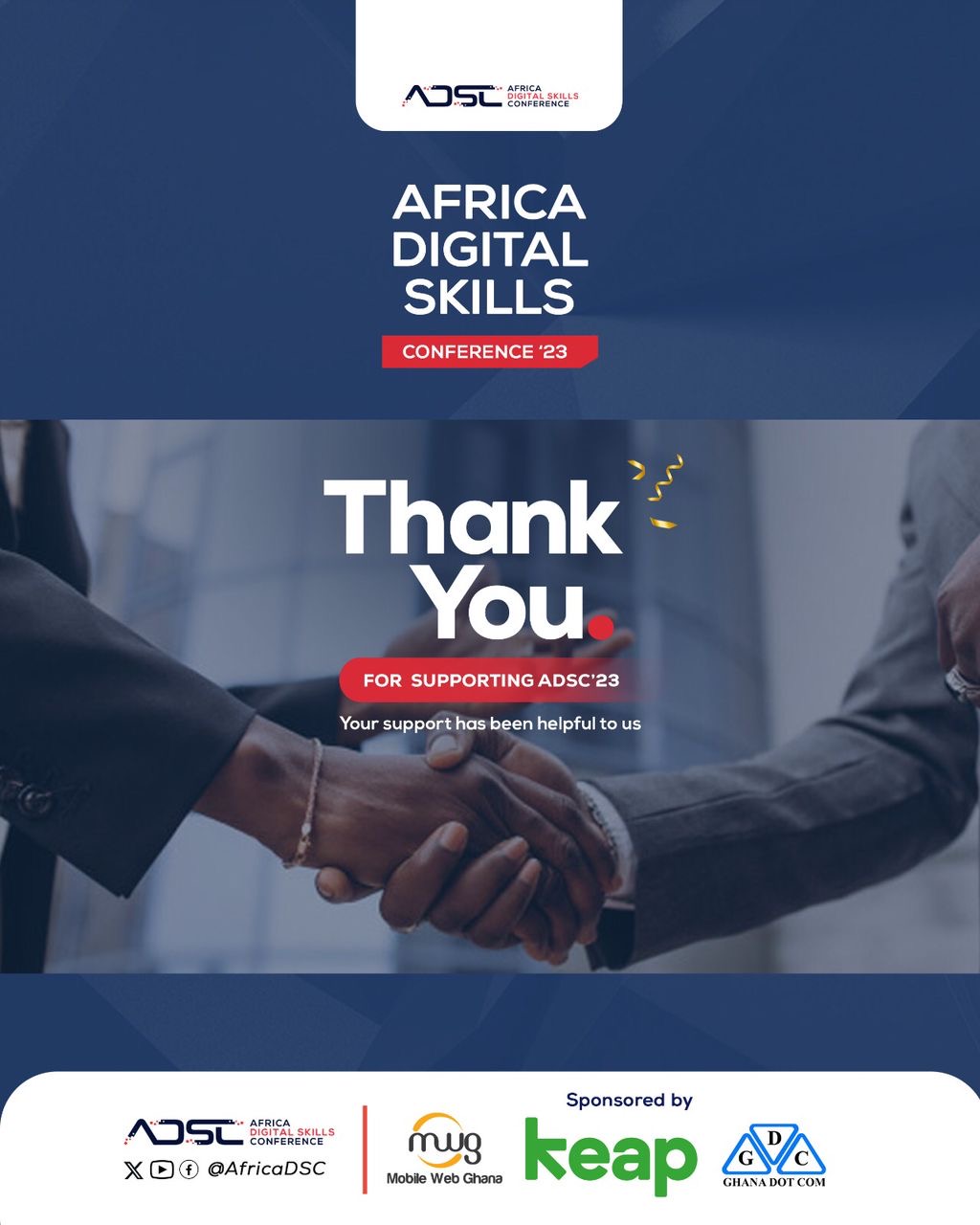 Mobile Web Ghana, in collaboration with Ghana Dot Com and Keap, is pleased to announce the successful conclusion of the fourth annual Africa Digital Skills Conference 2023, its most impactful to date. 
The event, which took place online from November 7th to November 9th, 2023, saw an unprecedented increase in active participation across the African continent.
This year's conference had a total of 7,162 session attendees, which is more than double the previous year's figure of 2,997.
Attendees at the sessions came from 53 different countries, demonstrating the continent's growing digital synergy and interest. The conference was led by 40 trainers, each of whom provided unique insights and knowledge in a variety of emerging and highly relevant digital fields.
Key digital skills such as data analysis, graphic design, digital marketing, social media marketing, programming, and product development were among the digital skills taught. 
These essential digital skills are the foundation of the modern digital economy, and this will enable the youth to positively contribute to the continent's growth story.
"We are thrilled by the high participation in this year's Africa Digital Skills Conference," said Florence Toffa, director of Mobile Web Ghana. This overwhelmingly positive response attests to changing digital needs and quantifies the value of this conference to Africa's expanding digital ecosystem."
The fourth annual conference's success demonstrates Mobile Web Ghana and its partners' unwavering commitment to promoting digital empowerment among African youths. 
It also highlights the potential for digital learning platforms to scale their impact and equip African youth with the skills they need to navigate and thrive in the digital economy.
The Africa Digital Skills Conference 2023 further confirms the advancement and potential of digital learning in Africa, and the organisers eagerly anticipate the fifth edition next year.
For more information about the next Africa Digital Skills Conference or to collaborate with us, please visit Africadigitalskillsconference.org or email info@mobilewebghana.org. 
About MobileWeb Ghana
Mobile Web Ghana is a non-profit organization dedicated to promoting digital literacy and entrepreneurship among Africa's youth. Their influential training, partnerships, and events help to shape Africa's expanding digital economy.
Contact :