South African Musician K.O Fingered For Stealing Beat For Ghanaian Artist Reefer Tym's "Feeling For You"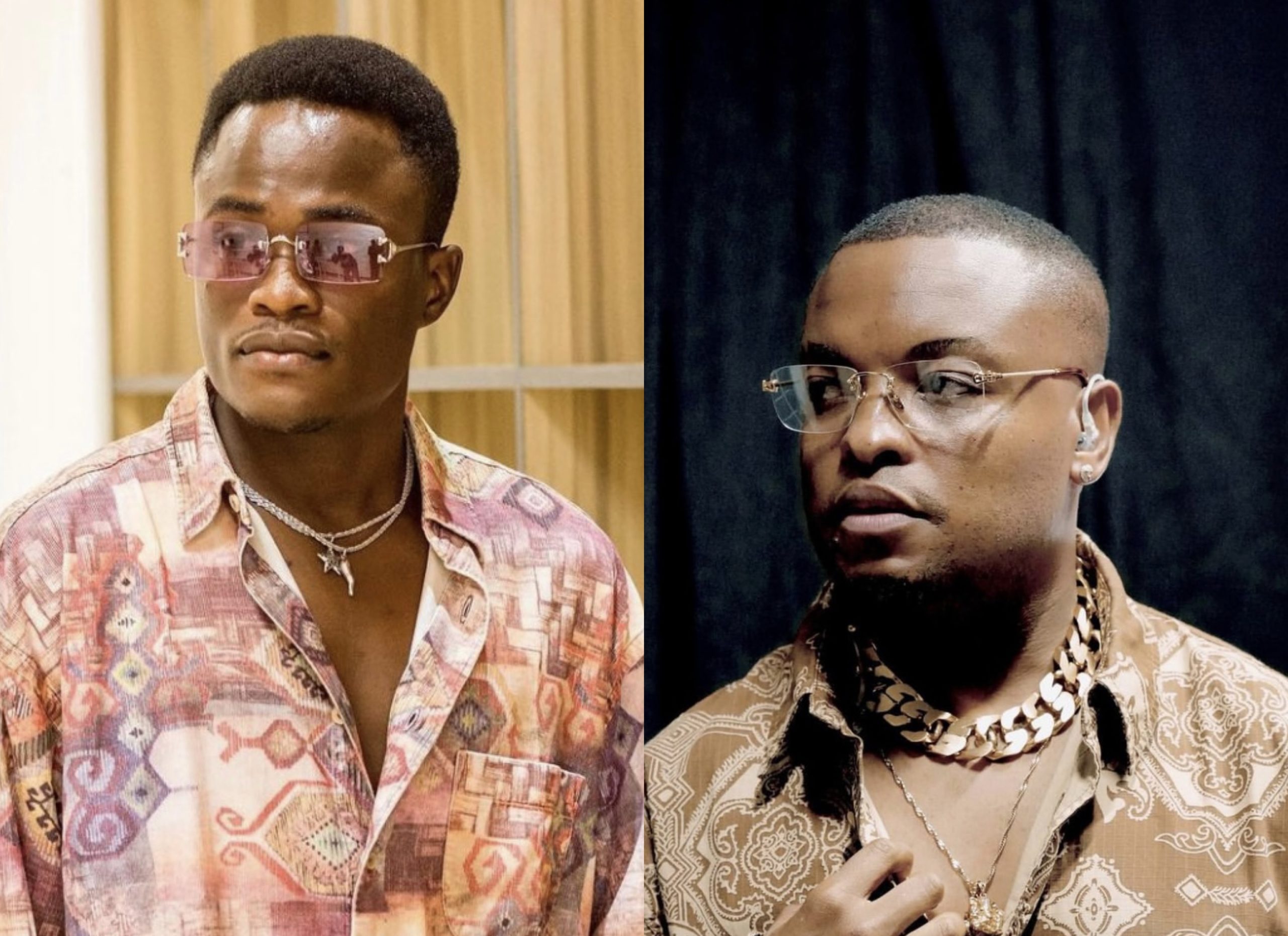 Ghanaian Afro-Pop Act
Reefer Tym
is in the news for being a victim of copyright as South African act
K.O
stole the beat to his song.
Released on April 8th, 2023, "Feeling For You" by Ghanaian act Reefer Tym has been topping charts both on streaming platforms and radio. The song has gone on to become a fan favorite topping numerous charts on local radio all in favor of the young chap.
5 months later on September 16th 2022, South African musician K.O. releases "Sete" with the exact same beat as Reefer Tym's "Feeling For You.
This has raised an internet uproar as fans back Reefer Tym and lambast K.O. for the mishap.
Just like Reefer Tym's Feeling For You, 'Sete' has gone on to break several records on radio, YouTube and a number of other digital streaming platforms.
"SETE sounds exactly the same as this joint 
," shared @gert_leninja in a widely shared post on Monday evening.
Reefer Tym then Quote Retweeted the post with a clip from Soulja Boy's infamous Breakfast Club interview in which he claimed Drake had stolen one of his songs: "He copied my whole f*cken flow, word for word, bar for bar."
Westline Entertainment Opens Nominations For 2023 Western Music Awards
Westline Entertainment, organizers of the prestigious Western Music Awards have opened nominations for the 7th edition.
The awards schemes has 29 categories in this year's edition, taking out one category from last year. "The 'Most streamed Artiste of the year' became a challenge last year as Artistes were submitting conflicting figures from different streaming platforms.
There is therefore the need for a clear definition with concentration on which of the streaming platforms we will concentrate on to determine the winner so for now it's out, pending the board's final decision" Nana Kwesi Coomson, head of Public Relations of Western Music Awards noted.
Works of Artistes and other stakeholders from February 2022 to January 2023 are considered eligible for this year's Western Music Awards.
The deadline for nominations is April 30, 2023.
According to the Public Relations Department of the organizers, the theme for this year's Western Music Awards is 'This Is Music.'
All entries should be submitted via www.wmagh.com/submission by April 30, 2023.
The categories up for nomination include:
Afropop Song of the year
Album/EP of the year
Artiste of the Year
Best Blogger/ Promoter of the year
Brass Band of the year
Best Collaboration of the year
Entertainment Show of the year
Most Popular Ghanaian Song of the year
Gospel Artiste of the year
Gospel Song of the year
Group of the year
Highlife Artiste of the year
Highlife Song of the year
Hiplife Artiste of the year
Hiplife Song of the year
Hiphop Artiste of the year
Hiphop Song of the year
Music Video of the year
New Artiste of the year
Music Producer of the year
Radio DJ of the year
Rapper of the year
Reggae/Dancehall Artiste of the year
Reggae/Dancehall Song of the year
Most Popular Regional song of the year
Song Writer of the year
Urban Gospel Song of the year
Western Diaspora Artiste of the year
Best Instrumentalist of the year