Strongman Drops His Much Anticipated EP "'Buokrom Boy" Featuring Efya, Medikal And Sista Afia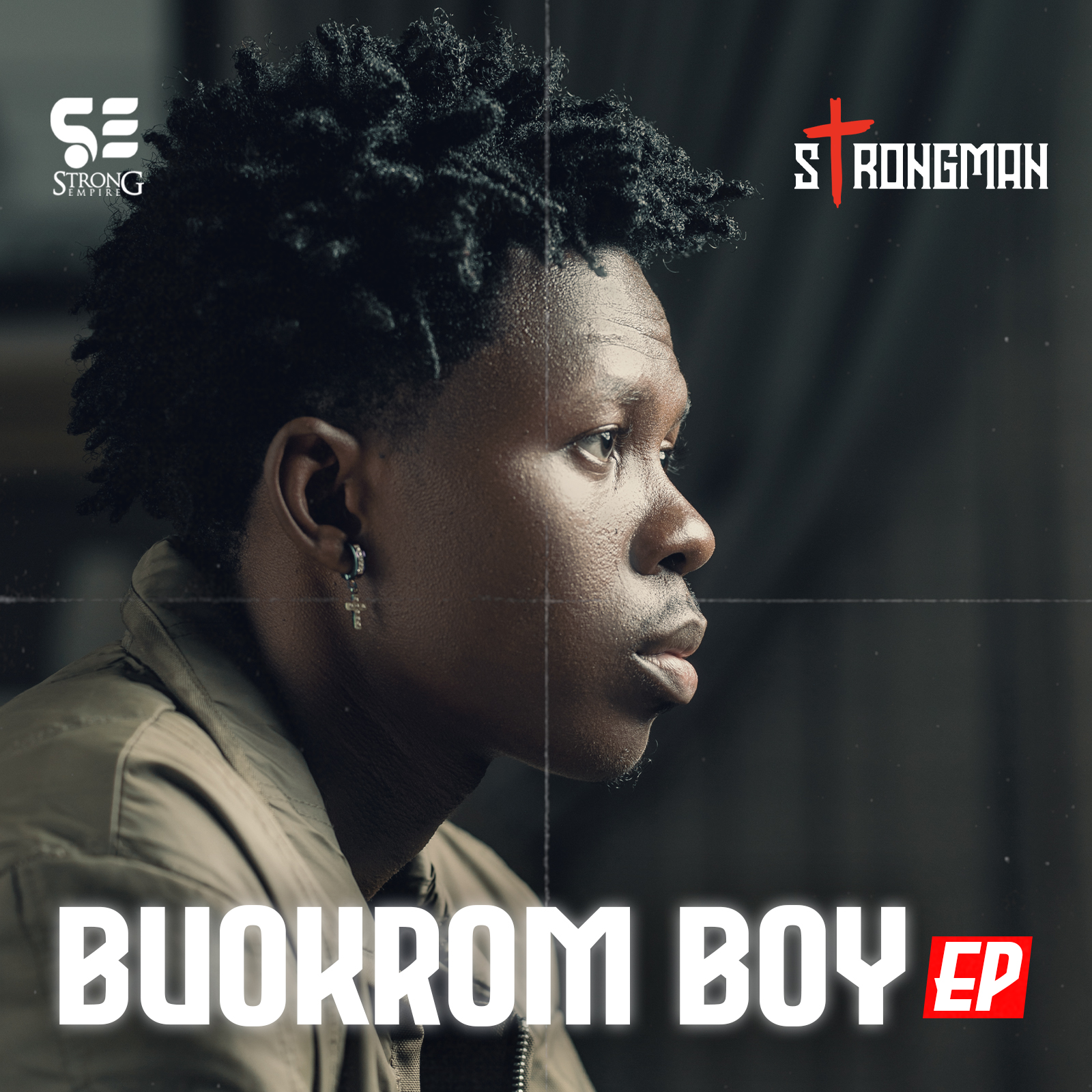 Ghanaian A-list rapper, Osei Kwaku Vincent, better known globally as
Strongman
has satisfied hungry fans with his latest EP dubbed, Buokrom Boy.
The prolific rap sensation has under the auspices of his Strong Empire Label sorted fans out with his highly anticipated 7-track EP.
Finally, fans get to feed on multiple commercial square meals ranging from the already released 'Sing Your Name' jam featuring Mr Drew, King You Wanna Be featuring Efya, Yente featuring Medikal, Dreams, and Sika Ne Odo featuring Sista Afia.
Other tracks on the EP include Goated & Ekwan! It's a holistic masterpiece with something for everyone from the Afrobeats lovers jam right down to the indigenous bass lines and slashing high hats of a dope hip hop tune.
The Buokrom Boy EP translated to mean 'Stonecity' is named after a famed neighborhood in Kumasi, the capital of the Ashanti Region where Strongman hails from.
He takes listeners right back to his roots where it all began and gives a taste of what indigenous music sounds like from his hometown with the fusion of the Adowa rhythm and his dope bars.
He's got something for everyone courtesy producers such as Fimfim, Atown TSB, TubhaniMuzik, Mix Masta Garzy, and JoeKoleBeat who worked magic on this project.
Whatever your expectations of a Strongman EP is, this exceeds it by a mile!
Nyarko Becomes Helpless In Romantic New Single "YOU"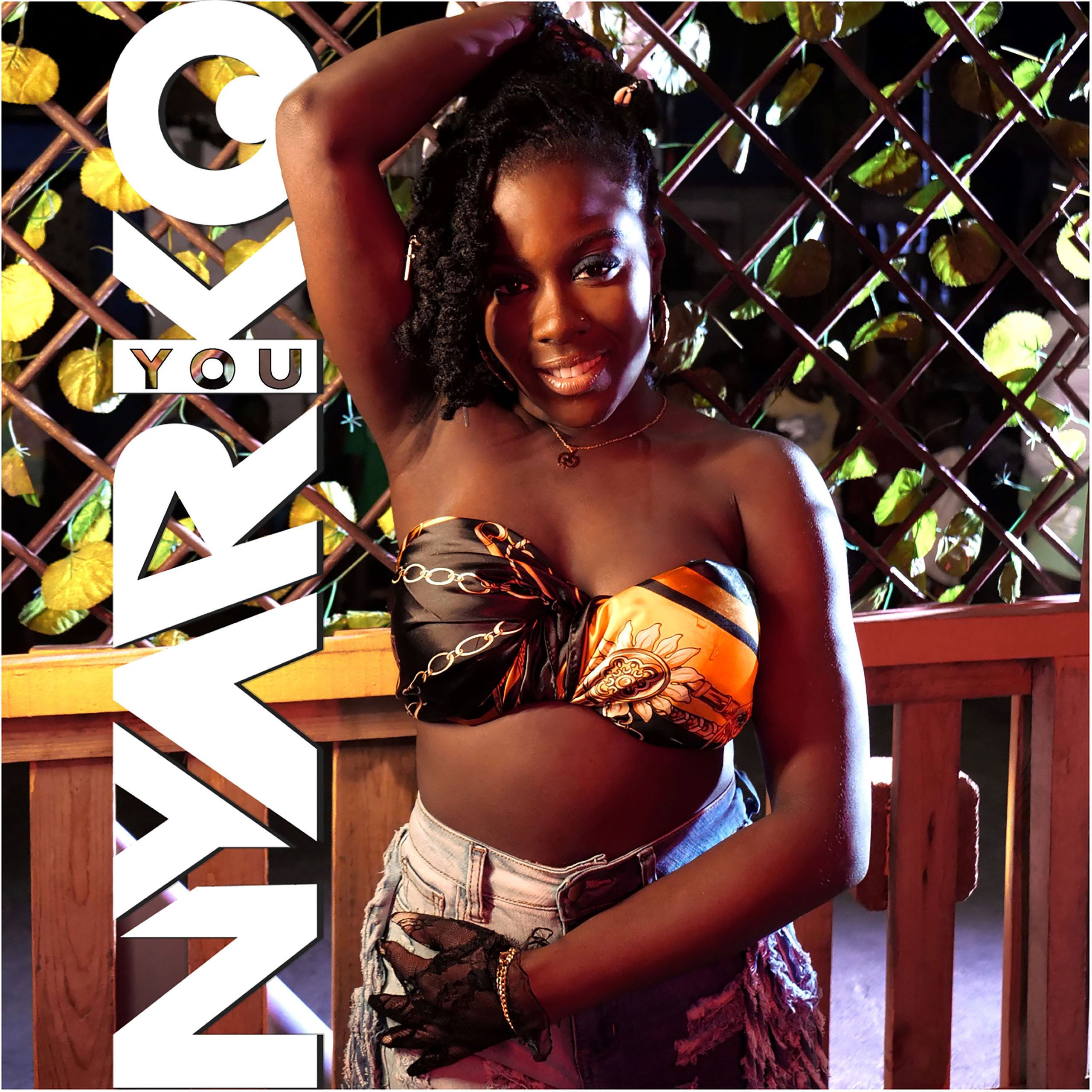 After serving three bops in 2022, Ghanaian-Dutch rapper Nyarko is back to show her fans and music lovers a new side. The Dutch-born femcee starts the year with a mid- tempo love song, "YOU." The single showcases Nyarko's vulnerable and romantic side while delivering her signature fiery energy. The song, released on March 16, also reflects her versatility as an artist and her ability to create music that resonates with her audience. With its catchy beat and relatable lyrics, "YOU" will become a fan favorite and cement Nyarko's place as one of Ghana's and the Netherlands' rising stars.
"YOU" features production from Nigerian Afrobeat producer Barobeatz. It is the first single off Her debut EP, "VIBES", which is set for release in April. The seven-track EP will also include her previously released single "MOOD." With the upcoming release of her debut EP, "VIBES", fans can expect to hear more of Nyarko's unique sound and storytelling abilities. The project promises to be a dynamic collection of tracks showcasing Nyarko's range as a singer- songwriter.
Giving music lovers a sneak peek of the EP, Nyarko said, "The EP touches on different themes; that is why it is called Vibes: because every song brings a different vibe." "From confidence to the celebration of life to love and focusing on oneself, everyone can relate to at least two songs on the project.
Song Streaming Link – crux-global.lnk.to/nyarko-YOU
Whether it's hard UK flows or danceable Afro vibes: when Nyarko  in the building , fire enters. FUNX, NL
Connect with "NYARKO" on Socials.
Twitter – @OfficialNyarko1 Instagram – @OfficialNyarko TikTok – @OfficialNyarkoo Facebook – @OfficialNyarko YouTbe – @OfficialNyarko
For Press and General Enquiries. E-mail – info@officialnyarko.com